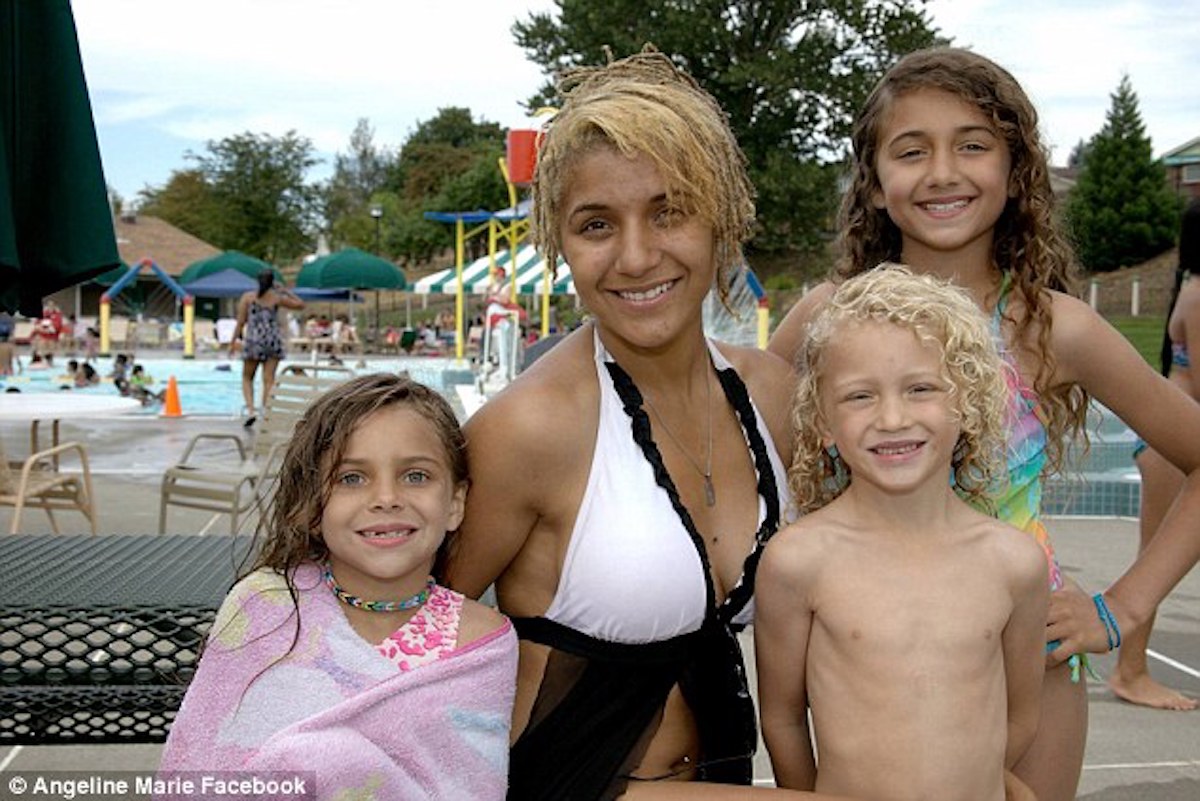 Erika Boquet a Tacoma, Washington mother is killed along with her three children as part of seven family members along with another veering driver in an Oregon head on crash.
Seven members of one family, including five children have been killed in a head on collision along an Oregon highway, early Monday.
Traveling from Washington state to Las Vegas was Erika Boquet, 29 of Tacoma and her three children along with a relative and two other children when another car traveling westbound along a remote road region 'veered' into them, according to the Oregon State Police.
The unidentified male driver of a Toyota 4Runner vehicle was alone and also died at the tragic scene, bringing the death toll to eight.
All eight people involved in the accident, which took place near Burns, Oregon, were pronounced dead at the scene.
Come Wednesday, the Oregon State Police publicly identified the other three people in the SUV that Boquet had been traveling as Kyla Marie Brown, 28, of Olympia, Arianna Marie Brown, 10, and Xavier King Johnson, 2. Authorities did not provide details about the relationships between the victims.
The driver of the other Toyota SUV was identified as Mark Robert Rundell, 48, of Prairie City.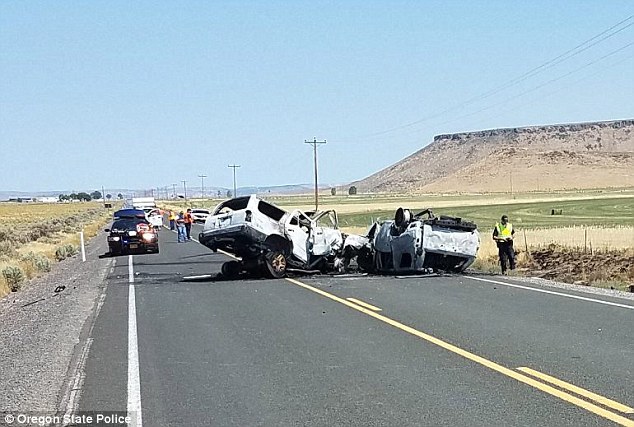 Erika Boquet and family members remembered:
'It's a tragedy I wouldn't wish on anyone else,' Erika Boquet's brother Jesse Tate told the Oregonian newspaper.
Tate said that his sister, and his nieces, 11-year-old Isabella and 9-year-old Elisabeth along with 6-year-old nephew, Tytis, left the Washington city of Lacey early Monday morning. He did not identify the others who were in the vehicle.
He said his sister spent a lot of her time helping low-income families while working for a Tacoma-based non-profit group, Last Stop.
The group hosted an Easter egg hunt earlier this year, Tate said, and Boquet hoped to have a backpack drive before the school year began. She aimed to one day build a park in Tacoma.
'She was outgoing, personable, made friends everywhere she went, and her kids took after her,' told the brother. 'They all just cared about everyone around them.'
Less than two weeks ago, Boquet had driven up in the same Toyota vehicle in Monday's accident where she loaded up the ute with supplies for less fortunate families. 
Tate launched a GoFundMe page to raise money for funeral costs, and to get his loved ones home. As of Wednesday afternoon, EST, over $25K had already been raised.
'Words can not describe how much Erika, Bella, Elisa and Tytis will be missed,' he wrote. 'Taken from us way to soon. Til we meet again 'We love you and pray you are in a better place."
State police investigators in Oregon are investigating the crash.