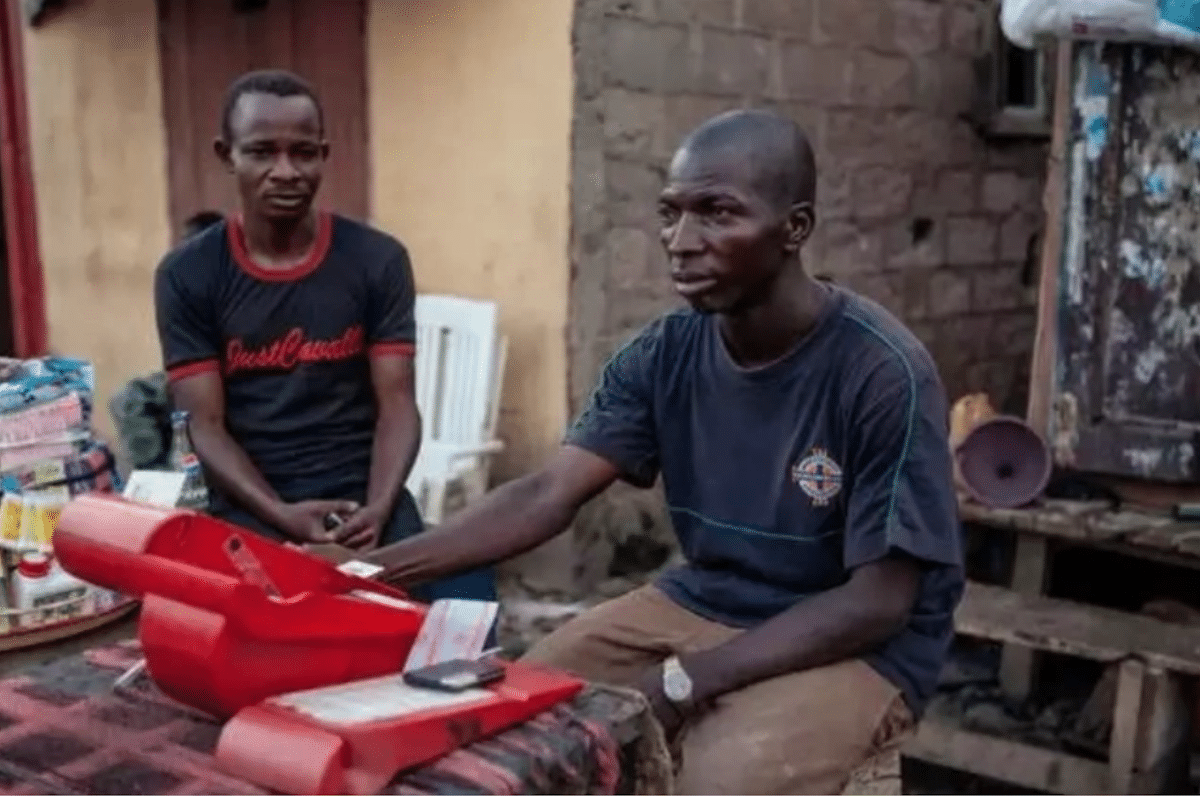 How to play Nigerian Baba Ijebu Lotto Game: Winning strategies for popular local lotto cult game favorite. Working out the odds.
Do you know anything about the Nigerian Baba Ijebu Lotto Game? Baba Ijebu premier lotto is a game that can make you rich quick but can also destroy you and send you back to the village if you don't play wise. We will discuss the things you need to know about the game.
How to play Baba ijebu online?
To play Baba Ijebu and have a chance of winning, you'll have to choose specific number between one to ninety.
The game has permutations 2, 3, 3 direct and 2 sure. 2 sure permutations are when two of the player's numbers drop. This means that if a player plays permutation 2 sure with N5, he will win N1,200 especially if the player's two numbers drop, because the number is 2 out of 90. It means that if you choose two numbers and the ball is rolled, it will display five numbers. If two of your numbers come out, then you win depending on how much you stake. The higher you stake, the greater the amount you win.
3 Direct is one of the most top paying plans. As the name implies, it means you need to get three numbers out of the five Baba Ijebu winning numbers.
A lot of stakers prefer the games played from Monday to Saturday, while the most popular game, which is national, is played on Saturdays.
Lotto winning ideas Nigerians use
There are three methods Nigerians players use to try to win the lotto. They are:
Forecasting: This methodology is used by numerous Nigerians to win the Baba Ijebu premier. They use the past Lotto results to see the forthcoming Winning Numbers. The truth about Forecasting is that no matter how you work it out you can't be sure about any number. You simply need is a little faith and luck to win the lotto game.

Targeted Numbers: You'll be able to target some numbers and continue enjoying that specific number all the time. For example, if you select to play 56-33 and 64-88 it means that whenever 56-33 or 64-88 appears, then you have won the game.

Dream numbers: have you heard some people say they've seen lotto numbers while sleeping? It happens after they play the numbers – they say they've seen it in a dream.

Note: sometimes your dream can fail if you are not sure that your dreams work.
Pros and Cons to Playing this game.
Pros:
Baba Ijebu comes with many play options, which is why it's possible to win a full array of prizes;




Numerous drawings: One drawing every day from Monday to Saturday. Four drawings on Sunday which means numerous opportunities to win;




The number of possible combinations that you can use to win is higher than most national lotteries;




Most popular Nigerian lottery.
Cons:
The winning plans are rather more complicated than your average lottery draw;




You can lose and be filled with regret.



Don't forget that it is just a game and you can lose. So it is better to work hard to become a wealthy and happy person. Anything called game remains a game. Baba Ijebu is one of the ways to have fun and nothing more. Hopefully, after reading this, you've understood more about this Nigerian Lotto game.
Source: Naij.com – Latest Nigerian news