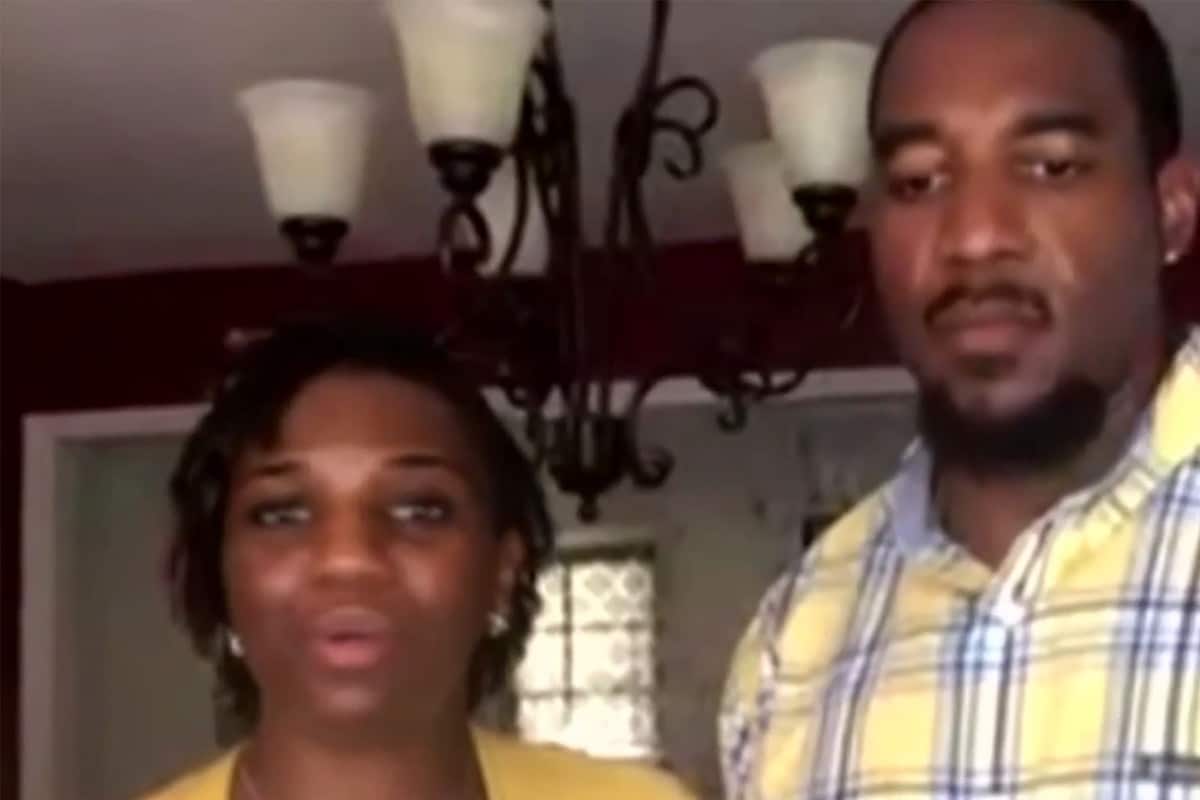 Felicia and Othniel Dobson Subway dinner: Did a fast food employee call 911 cause an African American family of eight were black?
Disconcert has come to the fore after a Georgia, Subway employee called 911 on an African American family who had stopped by for dinner while on vacation.
WSB-TV reported Felicia and Othniel Dobson of North Carolina on Monday stopping by for dinner at a Subway outlet in Newnan, Coweta County with their four children, ages 8 to 19, along with the children's aunt, when a restaurant employee called police.
The Dobson family said that they were returning from their grandmother's birthday party in South Georgia over the weekend, when the incident occurred on Monday night.
In the 911 call, the employee said there are 'eight people in a van' who were going back forth to the bathroom and possibly putting soda in water cups.
'I need somebody to come through here please, ASAP. Now,' the employee said. 'There's about eight people in a van, and they've been in the store for about an hour. They keep going back and forth to the bathrooms by my back door.'
Felicia and Othniel Dobson: Racially profiled?
The couple said the responding police officer and store owner apologized.
Felicia Dobson said the family did nothing wrong and believe racism played a part in police being called, with the mother saying, 'I can't change our skin color.'
In a statement, Subway franchisee Rosh Patel said he has reiterated 'the importance of making everyone feel welcome,' and has promised to conduct an internal investigation. 
The un-named Subway employee has since been put on administrative leave.
The slight references another recent incident involving fast food outlet Starbucks being taken to task after a worker at a Philadelphia outlet asked two non disruptive black men who had yet to make an order to leave the premise.
Starbucks Philadelphia store arrest of two 'waiting' black men racist?