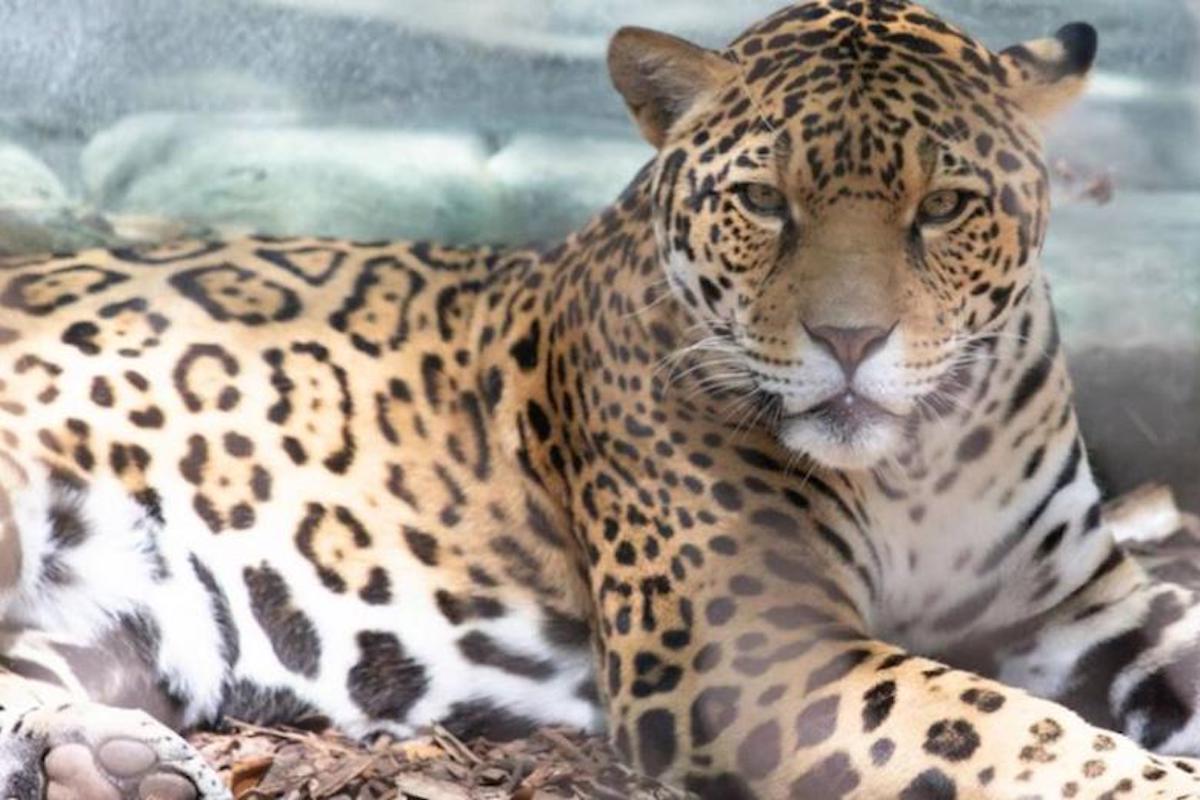 Audubon Zoo jaguar escapes New Orleans enclosure kills six animals- the dilemma of housing wild predators. 
A jaguar escaped from its enclosure at a New Orleans zoo on Saturday leading to the feline predator killing six other animals as it made it's way through grounds.
CNN reported an Audubon Zoo employee spotting the 3-year-old animal, a male named Valero, on the loose on zoo grounds circa 7 a.m., an hour before the gates were scheduled to be opened for the public.
The jaguar killed four alpacas, one emu and a fox before a team of veterinarians managed to coral and sedate it No humans were hurt.
'We care for these animals every day,' said zoo vice president Kyle Burks during a Saturday press conference. 'We closed the zoo today to help our team mourn.'
Burks went on to stress that the zoo facility was safe to the general public while noting 'Valero' did not appear to be eating the animals it went after but rather was engaged in a territorial display.
An 'after action review' is taking place to determine how the killer cat got free.
Jaguar escapes, kills 6 animals in less than an hour at Audubon Zoo in New Orleans. Developing story: https://t.co/osLPm34ztI pic.twitter.com/L92OAoI12s

— Dan Swenson (@NolaGraphicsGuy) July 14, 2018
Audubon Zoo jaguar escapes: '…it's because you're dealing with animals that, at their genetic core, are built differently than we might like them to be.'
'These accidents happen, you know, on some kind of a recurring basis around the world,' told Doug Cress, CEO of the World Association of Zoos and Aquariums following a tragedy last year at Beijing Safari World which led to a woman being injured and her mother killed after the daughter got out of their car.
Added the official, 'And it's because you're dealing with animals that, at their genetic core, are built differently than we might like them to be. They are designed to be wild animals'.
Reflected Ron Forman, Audubon Zoo's president and chief executive officer, 'The zoo, it's been here for 100 years,'
Adding, 'In that time period, we've had over 100 million visitors to the zoo. We've never had an incident like that before. So I think statistically there's nothing to worry about the safety of coming to the zoo. '
Of note, nola reports the Audobon zoo jaguar escaping from its enclosure not being the first time a jaguar escaping its enclosure at the outlet. In 2001, a 70-pound cub named Mulac escaped and was loose about 10 minutes before he was brought down with a tranquilizer dart. No animals, nor humans were injured in Mulac's escape.
Saturday's incident has raised questions about the dangers of caging apex, or top, predators that have evolved to hunt and kill, and will quickly pounce on prey animals – or humans – if safeguards break down.
Jaguar escapes habitat at Audubon Zoo, performs natural predatory behaviors ** like don't demonize a wild animal for following their instincts. Also big props to Audubon for having a game plan to catch & return their animals instead of just shooting them. ? (@ other zoos) https://t.co/f6BZjoctu5

— Paige Christiana (@tpchristiana) July 14, 2018