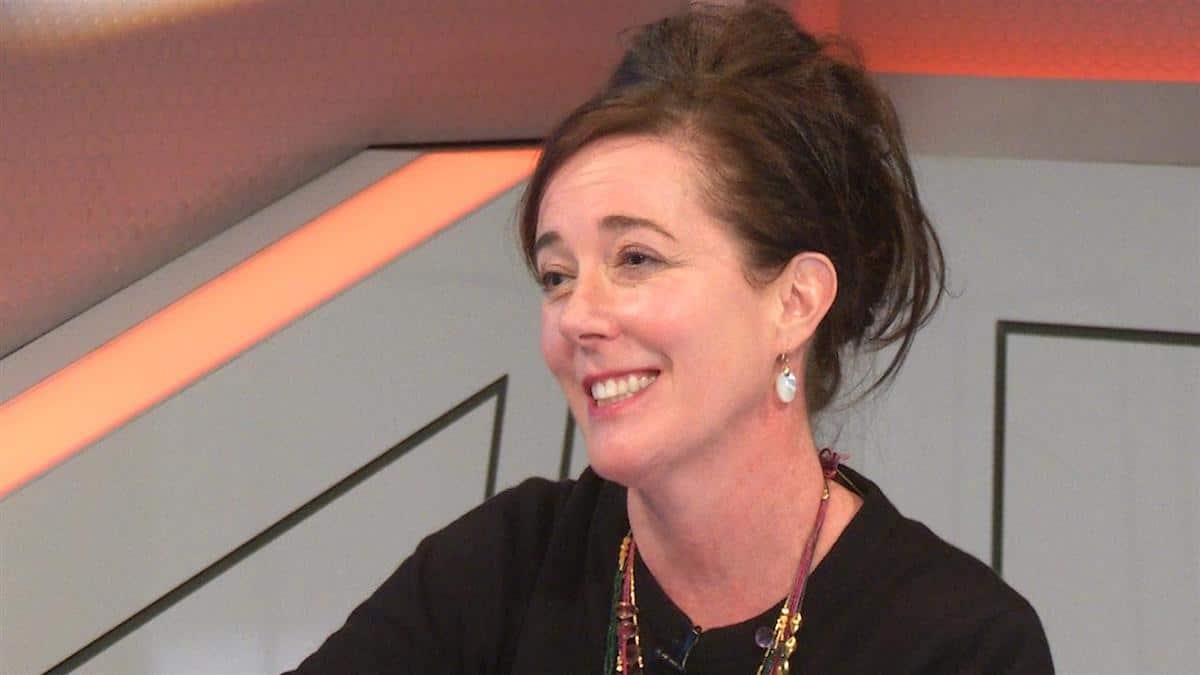 Reta Saffo- Kate Spade Valentine sister: "She refused to seek mental illness treatment and self medicated with alcohol," as well as being preoccupied with Robin Williams suicide death.
The sister of the NYC fashion designer who hung herself Tuesday morning has revealed her sister suffering 'debilitating mental illness' and being obsessed with the suicide death of comedian actor, Robin Williams.
In an exclusive via The Kansas City Star, Reta Saffo, 57, the sister of Kate Spade told of the late Frances Valentine designer's suicide not being 'unexpected'.
So prevalent were the designer's mental travails, Saffo said her younger sister declined seeking medical treatment for fear of stigmatizing her brand namesake.
Told Saffo, 'Sometimes you simply cannot SAVE people from themselves!'
Saffo, said she and Kate's husband Andy Spade had urged her on multiple occasions to go for treatment, including to the same treatment program where Catherine Zeta-Jones went for her successful bipolar treatment, but she'd always 'chickened out' at the last moment.
Offered Saffo, 'We'd get sooo close to packing her bags, but — in the end, the 'image' of her brand (happy-go-lucky Kate Spade) was more important for her to keep up. She was definitely worried about what people would say if they found out.'
Saffo said after numerous attempts to try and help her sister, she 'finally let go.' But not before her sister hinted at her suicide plan.
Reiterated Saffo, 'One of the last things she said to me was, 'Reta, I know you hate funerals and don't attend them, but for me would you PLEASE come to MINE, at least. Please!' I know she perhaps had a plan, but she insisted she did not.' 
This is very difficult to read: Kate Spade's older sister tells the @kcstar that she urged the designer to seek in-patient treatment for mental illness, but that Kate was concerned that hospitalization would harm the image of her "happy-go-lucky" brand. https://t.co/FDqGnJFZY6

— Laura J. Nelson ? (@laura_nelson) June 6, 2018
Reta Saffo Kate sister: 

'I felt all the stress/pressure of her brand (KS) may have flipped the switch where she eventually became full-on manic depressive…'
Saffo went on to tell of her younger sister exhibiting signs of mental illness even when Kate was young. 
'She was always a very excitable little girl,' she said adding that 'this was not unexpected by me'. 'I felt all the stress/pressure of her brand (KS) may have flipped the switch where she eventually became full-on manic depressive…'
Saffo alluded to Kate self-medicating her suspected bipolar disorder with alcohol. 
Matters escalated with Saffo saying she became increasingly concerned after observing Spade's preoccupation with the suicide death of Robin Williams in 2014.
By then, Spade's mental health appeared to have deteriorated claimed the elder sister. 
Saffo told of being with Spade at a hotel in Santa Fe when news broke of William's suicide death. And while she says they were both shocked and saddened, Kate Spade seemed unable to tear herself away from the footage.
'She kept watching it and watching it over and over,' she said. 'I think the plan was already in motion even as far back as then.' 
Spade, who shot to fame with her line of eponymous purses and vibrant and well priced handbags, was found unconscious and unresponsive' by her housekeeper on Tuesday morning.  
A suicide note she left behind read in part, 'This has nothing to do with you,'
Adding, 'This has nothing to do with you,'
Bea – I have always loved you. This is not your fault.
'Don't feel guilty. Ask Daddy!'.
Spade's 13 year old teen daughter, was known by her full name as Frances Beatrix.
At the time of her death, Spade's net worth was estimated at around $200 million.
Spade is survived by her husband Andre and their 13-year-old daughter Frances.
Kate Spade marital problems: Kate Spade husband was looking to move out.
Kate Spade suicide: Fashion designer leaves suicide note, 'Don't blame yourself'
I am heartbroken about the news of Kate Spade. I have worn her clothes many, many times. They were colorful, bold, cheerful, and encouraged women to find the twinkly person inside them. You couldn't walk into her boutiques and not smile. Rest In Peace, Kate.

— Mindy Kaling (@mindykaling) June 5, 2018