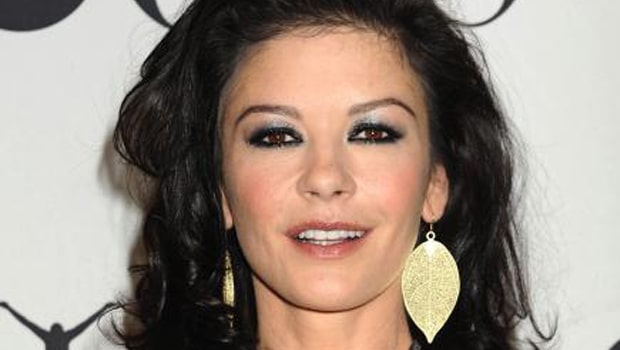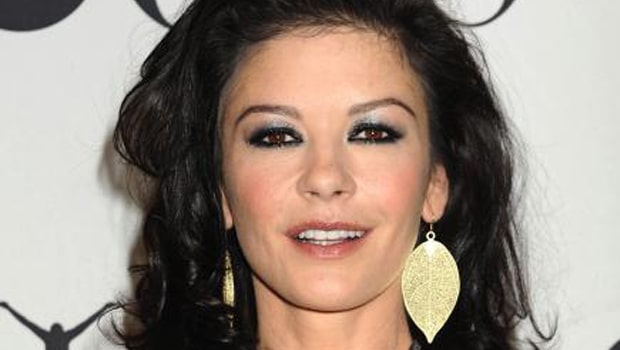 Making news is the psychological woes of actress and glamor girl Catherine Zeta-Jones who yesterday disclosed she was set to check into a clinic for a second time to deal with a nagging bipolar disorder issue. She's expected to stay for 30 days tell insiders.
Told the same insiders to tmz : Sources connected to the actress tell us … Jones' stint in the treatment center is a proactive measure. As one source puts it, "It's maintenance."
Jones first sought help in 2011, at the time her spokesperson said that Catherine had 'made the decision to check in to a mental health facility for a brief stay to treat her Bipolar II disorder.'
It was understood husband, actor Michael Douglas' foray with throat cancer at the time had Catherine Zeta-Jones in despair as she struggled to relate to the emotional swings that his illness caused her to endure.
At the time she stayed for five days, joining 10 to 15 others in the $1000-a-day detox center at the hospital in New Canaan, Connecticut.
Told the actresses' publicist Sarah Fuller:  'After dealing with the stress of the past year, Catherine made the decision to check into a mental health facility for a brief stay to treat her bipolar II disorder,' she said.
"Catherine has pro-actively checked into a health-care facility," adding, "Previously, Catherine has said that she is committed to periodic care in order to manage her health in an optimum manner."
Catherine Zeta-Jones 30 day stint may have also been fostered by a couple of events earlier this year which saw her losing her cool and causing concern to those closest to her.
Explains the UK's dailymail: In February, she flew into a rage at a photographer in London, claiming he hit her as she and Douglas returned to their hotel after dinner.
The Enquirer also quoted an observer who said she had 'really put the red wine away' during two recent visits with Douglas to a Manhattan restaurant.
And then there's via the nypost as well: Zeta-Jones was last seen in public on April 22, when she hit the red carpet at the 40th Anniversary Chaplin Award Gala at Lincoln Center with her husband by her side. Family sources tell us, "Michael is extremely supportive of Catherine." She told InStyle magazine about her diagnosis, "It's been an intense time, in good ways and bad. You find out who you really are and who you are married to. You find things inside yourself you never imagined were there."
above image found here
And then there were these comments on the web that made me wonder as well:
I think she is depressed at how life has turned out. She was on top of the world in 2003 having won an Academy Award for Chicago and having married Michael Douglas became Hollywood royalty. Fast forward ten years and she's married to someone who looks like a corpse. Her own looks are fading fast as she is middle aged now. And her career is on the wane. My, how ironic can life be. At least she has to lovely children and plenty of money. That would be enough to keep most of us happy.
I noticed whilst showing the Oscars she was in the background and prob thought she was off camera but she was full of anxiety and seemed agitated constantly twisting her wedding ring, so i think we see mainly the confident Catherine but like some people they are not always coping well so its good that shes open about seeking treatment.
It is wonderful that she is getting help! Even better that she is telling people about it!
Bipolar II ain't easy!
Yes, we should have compassion and understanding for everyone with mental health problems. Best of luck to Catherine and her family.