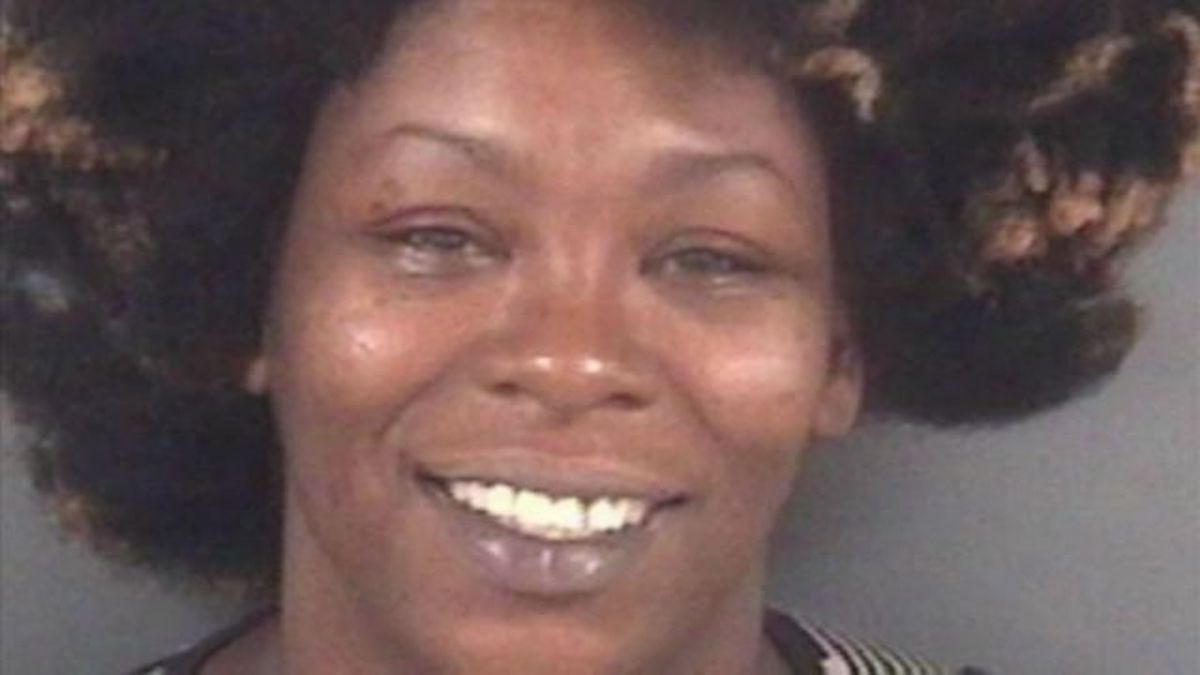 Octavia Robinson, Fayetteville, North Carolina mother arrested after trying to poison her two young sons with lighter fluid. Unhinged by mental health and the burden of being a parent. 
A Fayetteville, North Carolina mother has sought to have her parental rights revoked after allegedly trying to poison her two young sons with lighter fluid in their sodas.
Octavia Robinson, 34, was arrested on Monday after allegedly spiking her 6-year-old and 10-year-old sons' cream sodas with lighter fluid. The mother according to the Fayetteville Observer faces two counts each of distributing food containing noxious or deleterious material and misdemeanor child abuse. 
Of note, Monday's episode followed Robinson being released from hospital. The mother had been taken to be checked out after making violent threats.
A police report cited one of the boys knocking on their neighbor's door at the motel where they live saying the drink smelled funny. She called police.
'As soon as you popped it, it hit your face, it was hurting your stomach,' Tracy Madison, Robinson's neighbor, told CBS 17.
The woman who had been caring for the two boys while their mother underwent mental evaluation said the 6-year-old son was transported to the hospital after drinking some of the soda. The boy was soon released, Madison said. It remained unclear if the 10-year-old boy drank any of the poisoned drink.
The incident led to children being taken into the custody by the Cumberland County Department of Social Services.
District Attorney Billy West on Tuesday requested Robinson's bail be increased from $30,000 to $100,000 due to mental health issues. Robinson said she did not have the money.
'I don't have the money,' Robinson said. 'You know what I want to say? I'm going to sit this one out.'
The mother then asked Judge Beth Keever to have her parental rights terminated.
'I would like to have my parental right terminated,' Robinson said.
'We're not even close to deciding that,' Keever responded.
Robinson started to yell and curse after West suggested she undergo a mental health evaluation.
'Mental health is played a prank,' Robinson said. 'I'm done playing. I'm done with Fayetteville.'
Not immediately clear is how or why hospital personnel chose to allow the 'disturbed' mother to leave in lieu of her deteriorating sense of mind….?