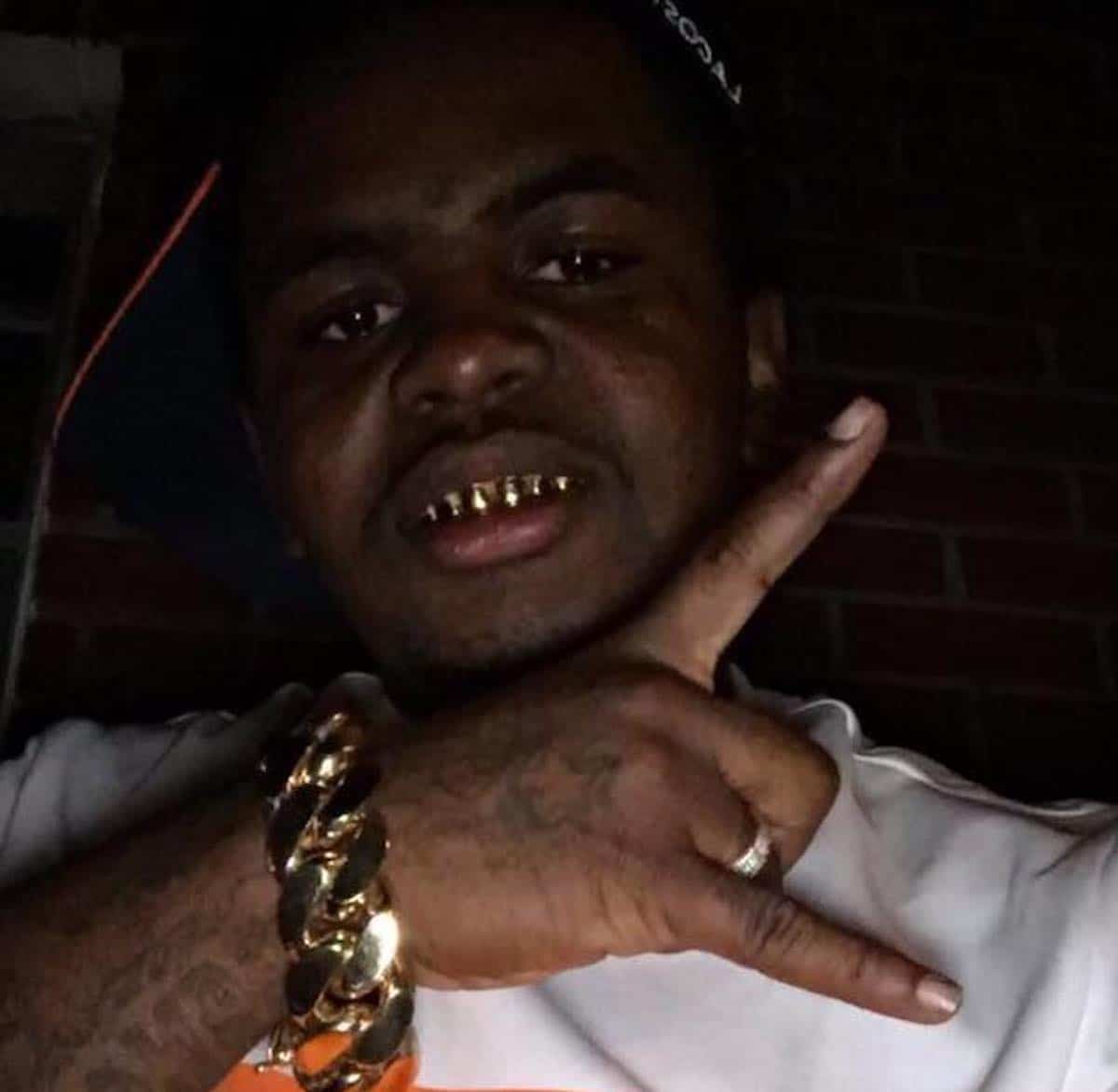 Dedrick Devonshay Williams arrested suspected killer of rapper 

XXXTentacion

 aka Chucky Williams Facebook posts reveals gangsta life idealization of guns and wads of money.
The man arrested for allegedly gunning down rapper XXXTentacion wrote a threatening post on Facebook two days after the shooting — warning people not to make him angry.
'Don't piss me off u will never know wats next,' wrote Dedrick Devonshay Williams on his apparent Facebook page, under the name Chucky Williams.
The message, posted on Wednesday, two days after the lethal shooting of 20 year old born, Jahseh Dwayne Onfroy was accompanied by a picture of the 22-year-old suspect posing in front of a white car while showing off a chunky gold bracelet.
Based on his social media, Williams appeared to be a father of two and worked as a tattoo artist under the name 'Tattooman Chucky.' He has a picture of the doll Chucky on his right arm.
In multiple photos, Williams can be seen showing off his gold 'grillz,' tattoo skills or flashing fans of $20 bills (see below).
Williams was taken into custody on an active active felony warrant before being charged over 20-year-old Jahseh Onfroy's murder.
At the time of his arrest, Dedrick Williams of Pompano Beach was alone in a silver 2004 Honda and driving without a license when he was spotted by an officer in Pompano Beach.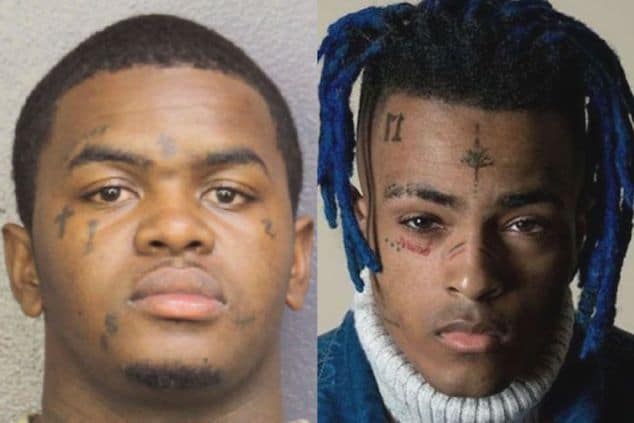 Dedrick Devonshay Williams career criminal who nerved served time in jail:
Leading into Williams' arrest, the suspect had a long criminal record, with his first arrest dating back to 2014, when he admitted paying $80 for a car he knew was stolen, according to a probable cause affidavit. Between 2014 and 2017, public records indicated Williams being arrested on a slew of charges including domestic violence, grand theft auto, cocaine possession, possession a firearm as a convicted felon and probation violation.
Media reports questioned whether Williams despite the charges against him had ever done prison time,  with some of the charges against him dropped.
The Broward County Sheriff's Department announced Thursday that Williams was arrested for allegedly fatally shooting XXXTentacion in a botched armed robbery and has since been charged with first degree murder. It wasn't clear if the suspect or the victim knew of each other prior to Monday's fatal shooting. 
Cops said two men accosted Tentacion as he sat in the driver's seat of his BMW outside a motorcycle dealership in Florida — and made off with the rapper's Louis Vuitton bag.
Police have not said whether they are looking for other suspects, but there are reports that another two arrest warrants have been issued.
The slain rapper's shooting death came amidst XXXTentacion being a rising star embroiled in controversy. He notched a No. 1 album in March had a top 10 hit with Sad!
In 2016, he was arrested on charges including home invasion for a 2015 incident, and less than a month later was jailed on charges that he attacked his girlfriend, who was pregnant at the time.
Her repeatedly denied his girlfriend's claims, saying she was attacked by someone else and was not pregnant.
Following William's arrest, fans of the slain rapper swarmed the suspected shooter's social media pages, calling him 'heartless' and writing 'f—you.'
#XXXTENTACION killer dedrick devonshay williams was a viner ??????????? pic.twitter.com/PsmtxfPwQJ

— kenz (@jonahhillsgirl) June 21, 2018
Rapper XXXTentacion shot dead in mystery shooting.