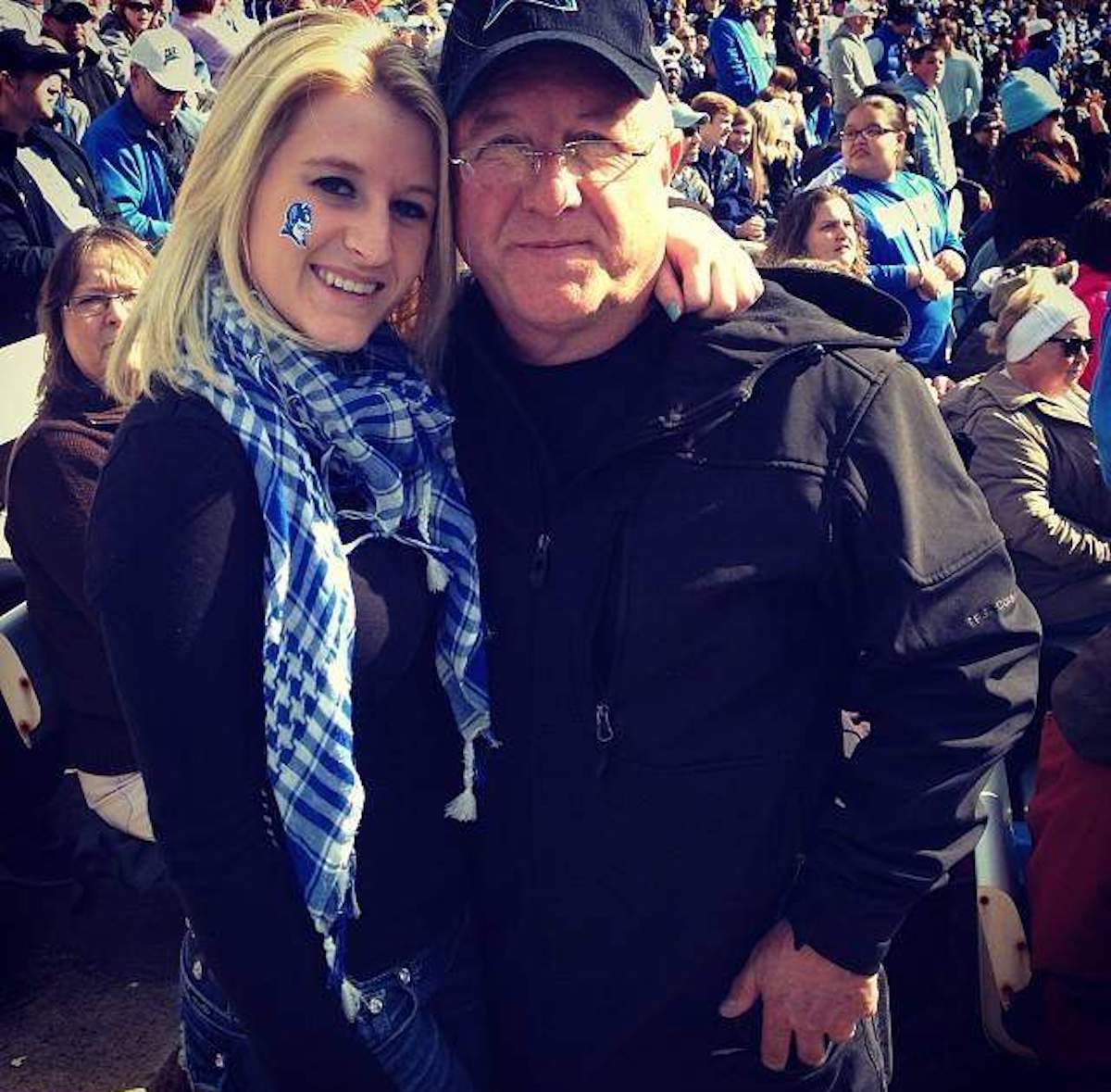 What led to North Carolina father, Roger Self intentionally ramming his vehicle into Bessemer City restaurant, Surf and Turf Lodge where his family was dining leading to the death of his daughter, Katelyn Tyler Self and daughter in law, Amanda Self, and the injuring of three other family members? 
A North Carolina father has been arrested after deliberately plowing a vehicle into a crowded local restaurant Sunday lunchtime where his family was dining leading to the death of his police officer daughter, along with the death of his daughter in law and the injuring of several others.
Bessemer City Police released a statement following the incident identifying 62 year old man, Roger Self being responsible for the death of 26-year-old Katelyn Tyler Self with the Gaston County Sheriff's Office.
Identified as the second fatality was daughter in law, Amanda Self, a local nurse and mother of two.
Abcnews revealed the daughter in law as being the wife of Gaston County Police Officer Josh Self, who also was seriously injured, along with Roger Self's wife, Diane, and the 13-year-old daughter of Josh and Amanda Self.
Cops revealed Roger Self being a businessman from Dallas, North Carolina who ran his own private investigations firm. 
In their statement, cops noted Self intentionally ramming a sports utility vehicle fully into the Surf and Turf Lodge where media local outlets told of families eating a 'relaxed' midday meal. Define relaxed.
The man accused of intentionally driving a car into the Surf and Turf Lodge in Bessemer City earlier today was just booked into Gaston County jail. According to inmate records, Roger Self faces two first degree murder charges. pic.twitter.com/QVYXUU8dXr

— Kendall Morris (@KendallMorrisTV) May 20, 2018
ONLY ON 9| these are stills from @WSOCChopper9 video captured of damage and first responders rushing to save multiple lives. @wsoctv pic.twitter.com/viiH269c8U

— Stephanie Tinoco (@STinocoWSOC9) May 20, 2018
Roger Self ramming episode described as 'mass casualty' incident by 'baffled' police. 
The Gaston Gazette reported the father being arrested after the vehicle the man had driven had fully slammed its way inside the steak and seafood restaurant in Bessemer City, about 30 miles west of Charlotte. Jail records show Self being charged with two counts of first-degree murder.
Following the tragedy, Charlotte-Mecklenburg police spokesman Rob Tufano called the crash a 'mass casualty' incident, noting some of the victims were flown by helicopter to Carolinas Medical Center. There was no immediate count on the number of injured or the extent of the injuries.
'He drove his car into the building, killing people, so that's why we took him into custody immediately,' Bessemer City Police Chief Thomas Ellis Jr. said. He gave no indication what might have prompted the crash.
Photographs from the scene showed a shattered opening in a restaurant wall, where the car had smashed inside the building. Video footage showed emergency responders treating people on the ground outside the restaurant as dazed patrons milled about in the aftermath of the crash.
Caleb Martin, a 14-year-old who busses tables at the restaurant, told local media that he saw the vehicle suddenly smash through a wall into the restaurant.
'I walked over to my station and I heard a loud boom,' told Martin via WSOC-TV. 'It went straight through.'
Adding, 'The one guy I could help in back, he was pretty hurt.'
EXCLUSIVE: video of Roger Self appearing before a judge for the first time. Faces two first degree murder charges. Police say he killed his daughter and one other at the Surf and Turf Lodge in Bessemer City. #WBTV pic.twitter.com/xqYo7DsubY

— WBTV Ben Williamson (@benlwilliamson) May 20, 2018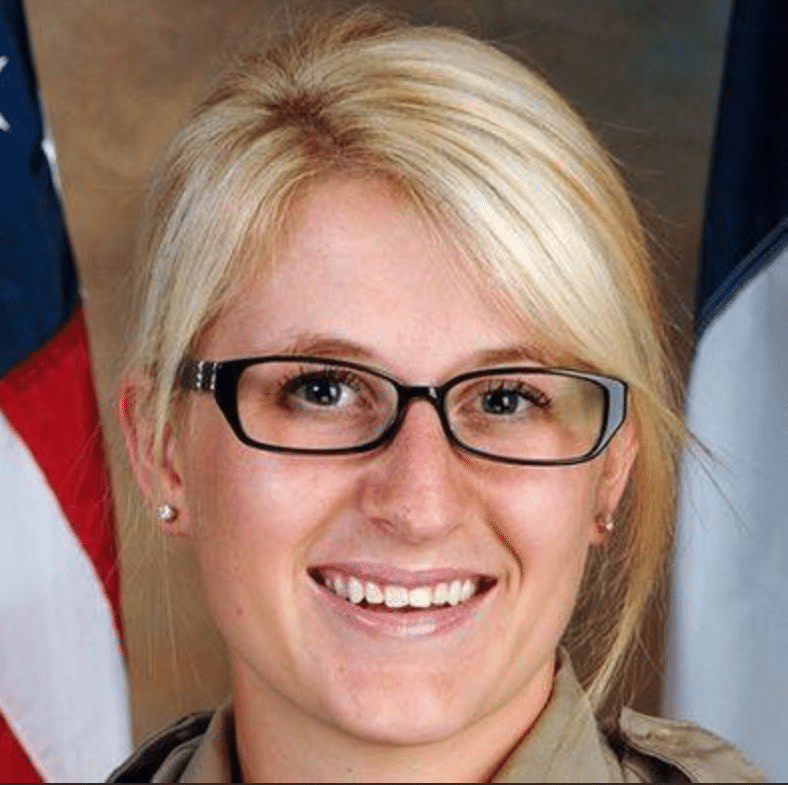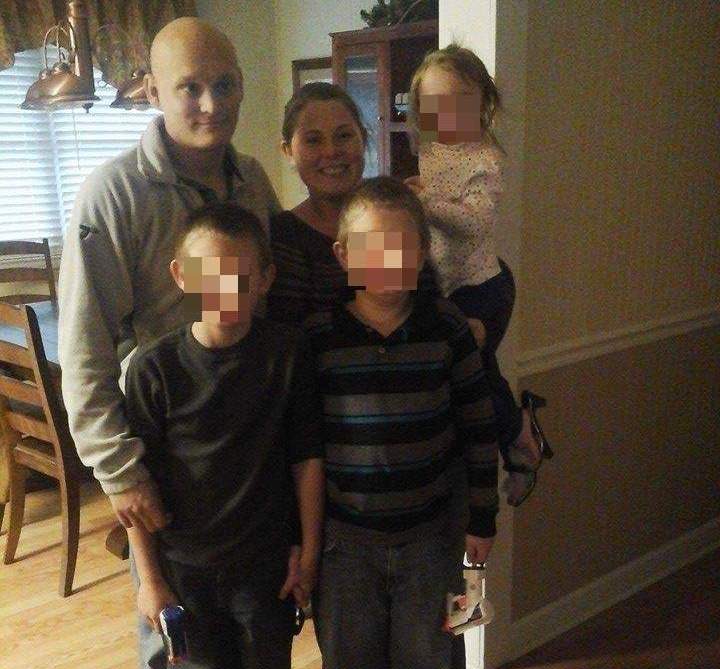 Roger Self motive remains unexplained: But was he suffering mental illness and depression? 
Following Sunday's deadly incident, a local pastor in the town of Dallas where the private investigator lived told of Self having been under the strain of mental illness and depression.
Cbsnews cited Rev. Austin Rammell saying Self had been treated for depression and anxiety that seemed to become more intense in the two and a half months preceding Sunday's deadly crash
The pastor, who is a close family friend, said Self opened up about his problems about 10 weeks ago, when he asked his son to take his guns away from him.
'His family and close friends have intensely labored to try and get Roger help. We all feel a level of guilt,' the pastor said at a news conference.
The pastor worried that his friend might hurt himself, but didn't imagine he would hurt his family. Still, he said Self's judgment had become impaired.
'It's very possible that in his mind, he was thinking the best thing for this family was that they all go to heaven together,' he said.
Katelyn Self was described as being a four-year veteran with the Gaston County Sheriff's Office told Sheriff Alan Cloninger. The sheriff said Self had worked as a deputy and corporal in the jail and was off duty when she was fatally injured.
Told Cloninger during a press corps meeting, 'Tragic, tragic loss of life,'
Adding, 'I'm asking people just to keep the family in your prayers, and the sheriff's office, because we're suffering right now.'
Local media reported prior to Sunday's deadly assault, many in Gaston County's law enforcement community had long considered the private investigator a friend. Sunday's tragedy has since led to many questioning why the much beloved 62 year old man allegedly drove through a Bessemer City restaurant killing two family members and injuring three family members.
A 2017 profile in the Gazette said Roger Self ran a private investigations business called Southeastern Loss Management. It said the business opened in 1989 and mostly helped companies investigate employees' wrongdoing.
Authorities said the family was requesting privacy and referred any questions to the family's pastor. Messages left at the phone of the pastor were not immediately returned.
NEW: Family tells me Roger Self was struggling with mental heath and depression. Not sure the role it played in today's tragedy. pic.twitter.com/FvJqeCLTJl

— WBTV Ben Williamson (@benlwilliamson) May 21, 2018
This is the car that Roger Self drove into the Surf and Turf Lodge in Bessemer City killing 2 people, including his own daughter. #WBTV pic.twitter.com/YQVbBpDU0w

— WBTV Ben Williamson (@benlwilliamson) May 20, 2018