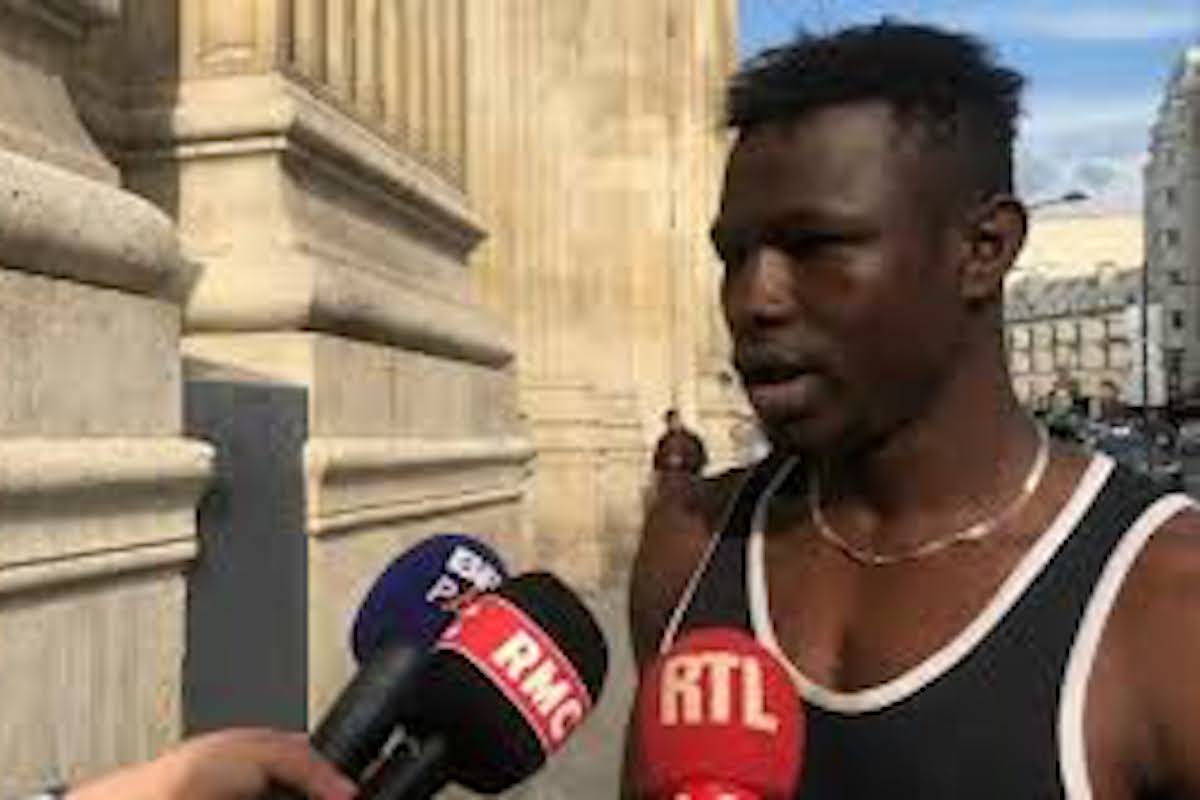 Mamoudou Gassama a French emigre becomes a hero after the Spiderman of Paris scales the face of an apartment building to save the life of a four year old boy dangling from a fourth floor balcony. 
Mamoudou Gassama a 22 year old Mali born recent French arrival has become an unlikely hero after scaling four storeys with his bare hands to save a young boy dangling from a fourth floor balcony in Paris.
The daring rescue (see video below) came after a four year old boy was seen hanging from the ledge of a balcony of an apartment on Rue Marx-Dormoy, Saturday afternoon.
Local media reported the boy becoming disorientated after being left home alone while his father stepped out shopping.
Realizing the boy's life hung in the balance, Gassama, with grave danger to himself proceeded to scale the apartment building face where upon in less than 30 seconds, he was able to reach the child. The feat led to local media comparing Gassama to the Marvel superhero Spider-Man.
The rescue mission which took less than 30 seconds was accompanied by the sounds of onlookers below cheering Gassama as he scaled the building with a whopping rouse of applause when he was able to scoop the boy from imminent danger.
Asked why he took such a risk to save the boy, Gassama – originally from Mali – told Le Parisien: 'I did it because it's a child.' 
Adding, '…thank God I saved him'. 
At the time, Gassama said he was passing the front of the building and while most would feel compelled to let others 'leap into action,' Gassama said he knew he had to act.
It wasn't until it sunk in what he had just done, that the Paris hero told reporters, 'I felt afraid when I saved the child … [when] we went into the living room, I started to shake, I could hardly stand up, I had to sit down'.   
Mamoudou Gassama had only just arrived in Paris 6 months ago…
Fire crews had already been alerted to the incident, in the capital's 18th arrondissement, by a neighbor, who video showed desperately trying to grab the boy from the next balcony along. 
However, Gassama – who came to France six months ago and now living in Montreuil – leapt into action before they arrived.
Told a witness via Le Parisien, 'There is a fence and a gap between them… The neighbor could not afford to lean back to get the child himself.'  
The only injury sustained by the child was a torn nail. Gassama suffered a few scratches.
An investigation into the incident is now underway.  
Gassama has since received praise for his heroics from the Mayor of Paris, Anne Hidalgo, who posted on Twitter: 'Congratulations to Mamoudou Gassama for his brave act that helped save a child's life last night. I had the pleasure to talk with him today by phone, to thank him warmly.'
But there's more. Gassama's feat led to him being honored with the medal of courage along with meeting with France's President Emmanuel Macron who personally informed the 22 year old he would also be made a naturalized citizen.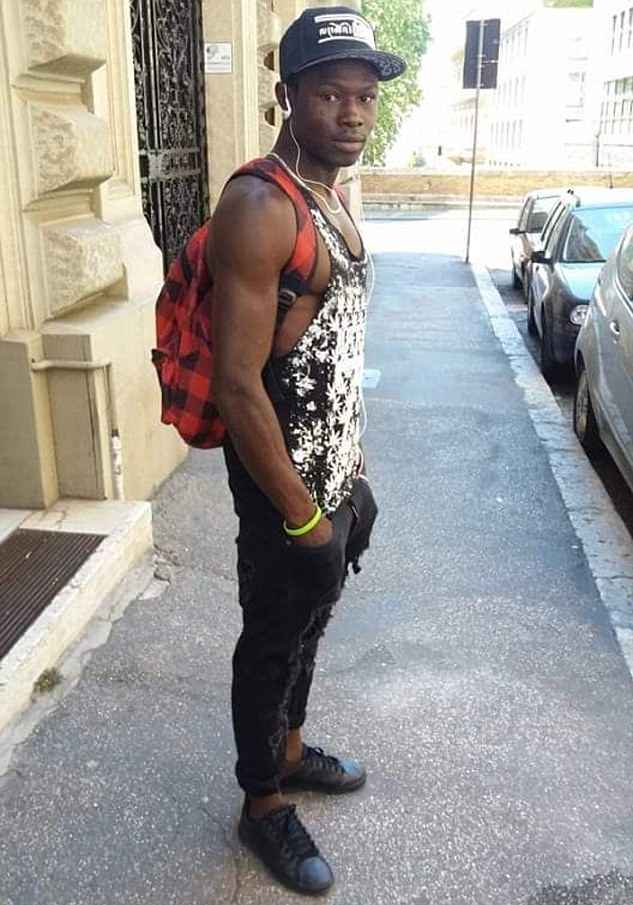 Holy shit, this guy is amazing. What a hero. https://t.co/XVWbaULkFp pic.twitter.com/hHnF150XL5

— Hannah Jane Parkinson (@ladyhaja) May 27, 2018