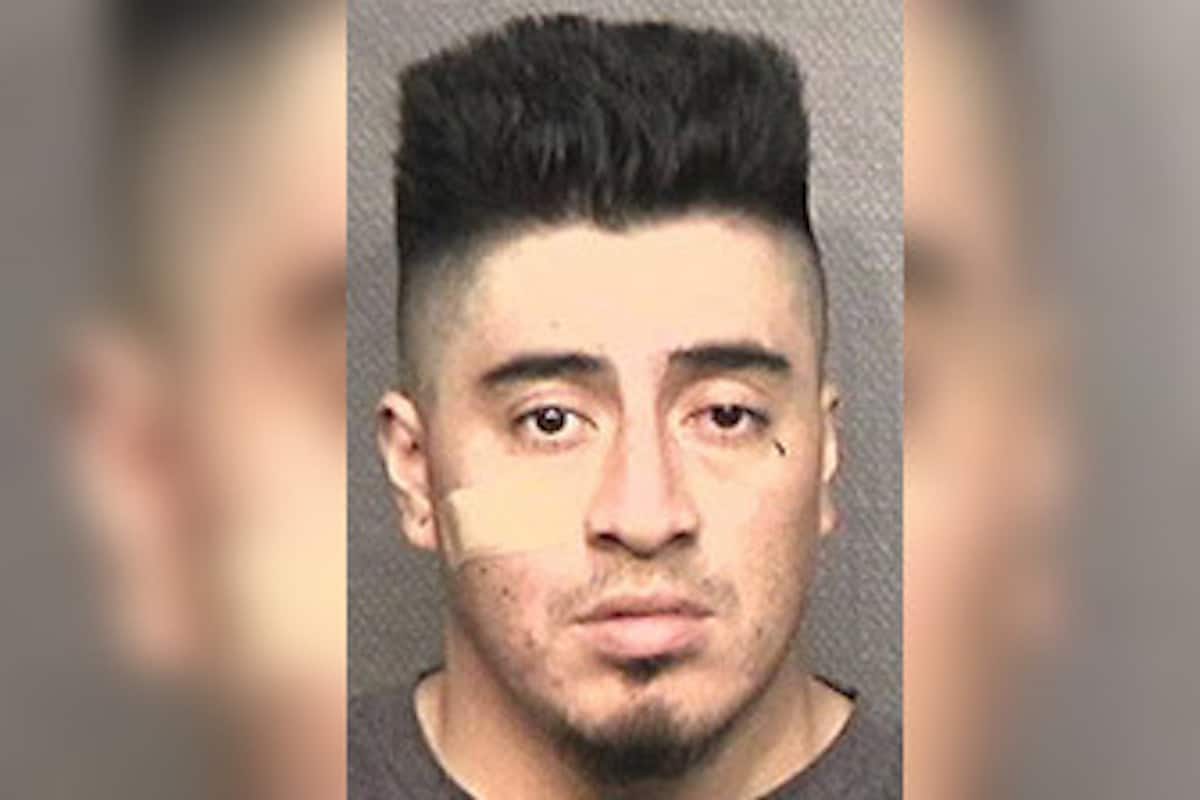 Edy Lopez-Hernandez, a twice deported illegal immigrant is charged in relation to the DUI death of a Houston, Texas area girl after crashing his vehicle into another car. Victim identified as 17 year old girl, 

Britney Baez. 
A 27 year old man who had been deported twice has been arrested after crashing into another automobile and killing a Texas female.
Arrested at the scene was Edy Lopez-Hernandez, with the illegal immigrant charged with 'murder, intoxication assault and failure to stop and render aid in connection with the crash' after plowing into the vehicle carrying 17 year old teen girl Britney Baez as she traveled with her family on the way to the movies, Sunday afternoon.
A statement released by the Houston Police Department told of the driver crashing his Mustang sports car while high on drugs. At the time, Lopez-Hernandez was traveling with his two year old son. It was then after the crash that the father fled the scene with his son in tow. A witness stopped him nearby and told him he needed to go back to the scene.
KTRK reported Baez's sister, Nicole Baez saying that she was in the backseat with her sister when a car slammed into the rear of the vehicle they were traveling in.
'We were on the way and we just stopped at that light,' recalled the sister who suffered a broken arm.
'I just remember sitting down on the sidewalk, my mom was still screaming my sister's name. I can hear my dad asking for water. I could sort of see people around me, that's when my arm started killing me,' she continued.
Their father was critically injured in the collision and remains in intensive care.
Edy Lopez-Hernandez: How did illegal immigrant manage to enter the US not once, but twice? 
Police said Lopez-Hernandez was detained and transported to a hospital once he returned to the scene of the crash. Investigators determined he was 'under the influence of narcotics.' His toddler son was also taken to a hospital for treatment.
At the time of the crash, Lopez-Hernandez appeared to be driving at 70 mph. Records showed the he had been deported two times.
Baez's family has set up a GoFundMe to help pay for funeral costs.
'We're going to always think of you and you're going to always be in our hearts,' Baez's cousin, Nancy Gomez, told KTRK.
As of Thursday morning, EST, $6K of a $20K target had been donated.
Of note, while breaking media news outlets declined to reveal the source of Lopez-Hernandez place of original origin, commentators on the web have since revealed the suspect hailing from Guatemala. It remained unclear how the man managed to make it in the US illicitly not once, but twice….
If charged and convicted by federal authorities under aggravated re-entry after removal laws, the Guatemalan could face an additional 20 years in prison on top of the state charges reported Breitbart.com.
Lopez-Hernandez remains in custody at Harris County Jail in lieu of posting $110,000 bond.
Sergio Jose Martinez illegal immigrant deported (20 times) charged with rape.
100mph: Mexican illegal immigrant removed seven times drunk drive murders dad of three
Edwin Jackson Colts linebacker killed by illegal Guatemalan immigrant deported twice before
'Donald Trump inspired us' Boston brothers plead guilty to beating homeless illegal immigrant