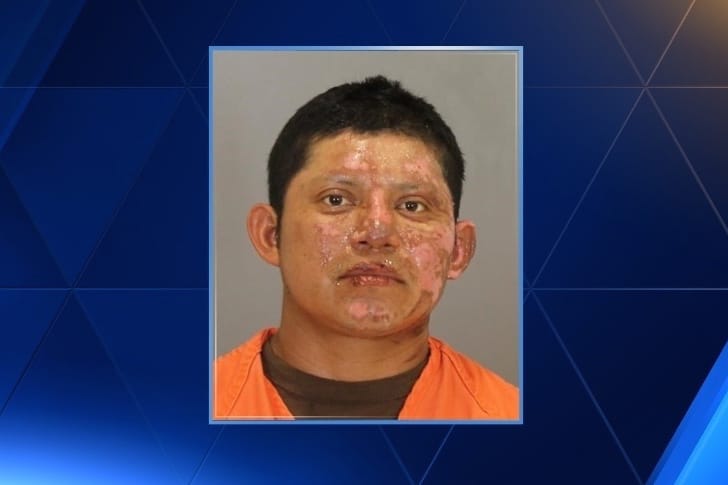 How Nemias Garcia-Velasco, a 32 year old illegal Mexican immigrant, who'd been deported 5 times was drunk driving and speeding killing a fellow passenger, father of three. 
Nemias Garcia-Velasco, a 32 year old illegal Mexican immigrant, removed from the US, no less than seven times has been arrested after drunk driving at speeds of 100mph and crashing his van, killing a passenger, a father of three.
At the time of the 'accident', Garcia-Velasco had lost control of his 2001 Dodge Ram van, with the vehicle exploding in a ball of fire after crashing into a bridge support, leading to the death of 58 year old man, Silvano Torres.
During his arraignment, prosecutor Ryan Lindberg said Garcia-Velasco was driving down Interstate 80 near the Interstate 680 split, in Omaha around 1pm on Wednesday when the incident occurred.
Garcia-Velasco told officers that he'd consumed 12 beers the previous evening into the morning of the crash, reported Omaha World-Herald.  
It was revealed during the hearing that Garcia-Velasco had been removed from the US a total of seven times.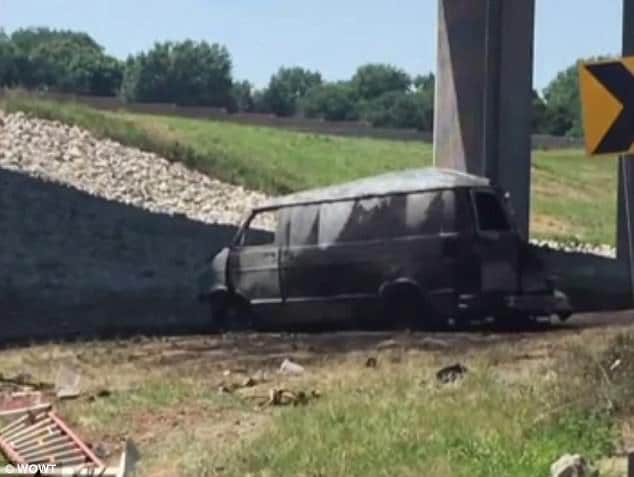 After two deportation hearings, in 2009 and 2011, Garcia-Velasco was forced out of the country and the five other times were considered 'voluntary returns'.
It was also disclosed Garcia-Velasco had been convicted of having false citizenship papers prior to the crash, just a day after the Fourth of July holiday.
Not immediately understood is how the man was able to re enter the United States, not just once, or twice, but a further five more times despite previous deportations.
Garcia-Velasco's blood-alcohol level was .243 when it was checked at a hospital after the crash.
At the time, Torres was riding unrestrained in the cargo area of the van. He was pronounced dead at the fiery scene. 
Another passenger, Jesus I. Gonzalez, 16, was treated at the hospital and released the day of the crash.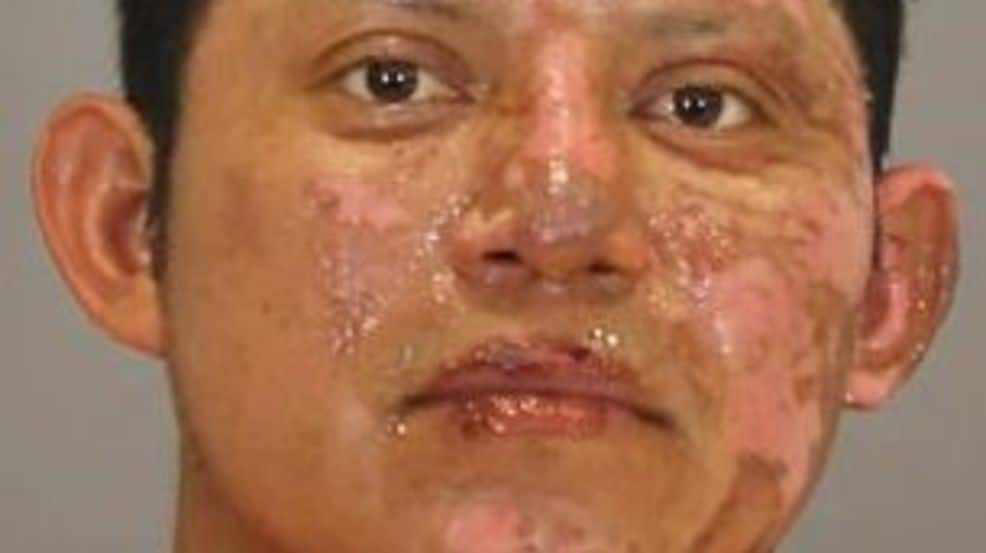 Garcia-Velasco suffered from severe burns to his face and was taken to the Nebraska Medical Center at the time. 
Rosa Flores, who had been dating Torres, said he loved talking about his two daughters and his son. 
Torres had documentation to be in the US, said the woman, adding that he had lived in Omaha for nearly six years. 
The pair were on their way to their respective homes after leaving a job patching a roof because it got too hot. 
Garcia-Velasco was charged with motor vehicle homicide in the death of Torres. His bail was set at $2 million.