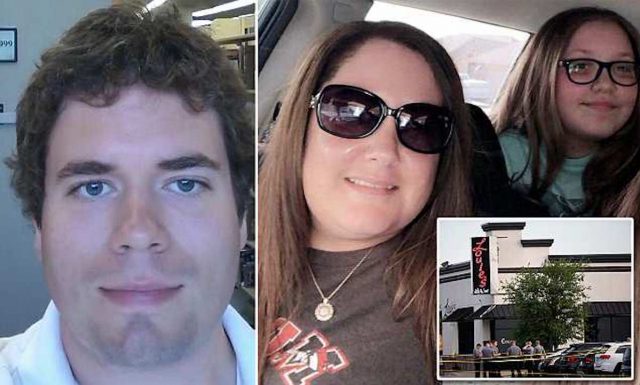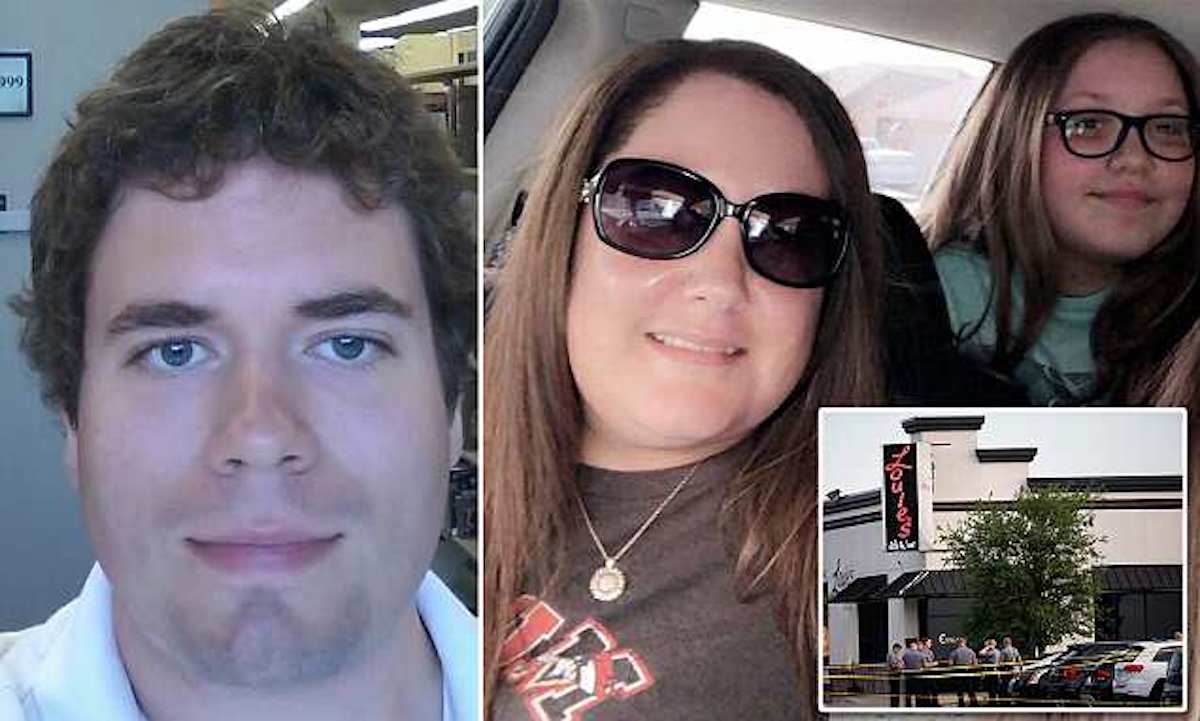 Alexander Tilghman identified as the Oklahoma City Restaurant shooting suspect who was killed by two armed civilians as a Youtube channel now reveals a mentally disturbed man pleading for help and believing himself to be under 'demonic attack'. 
Oklahoma police have released the identity of the individual who was shot dead by two armed civilians after opening gunfire at an Oklahoma City restaurant, early Thursday evening, leading to three individuals being hit before being shot dead as the man tried to flee the scene.
Identified as the gunman was 28 year old local security guard, Alexander Tilghman. The two passerby's who shot and killed the assailant were identified by police as Juan Carlos Nazario, 35, and Bryan Whittle, 39. 
Police said the shooting which occurred outside Louie's on the Lake Bar and Grill along Lake Hefner circa 6.30pm came as Tilghman was observed wearing eye glasses and ear protection and armed with a pistol.
Shot at the hands of the gunman was 39 year old local woman, Natalie Wills and her 12 year old daughter, Niah Giles along with a family friend, 14 year old named Alex Speegle. All three had arrived for Niah's 14 year old sister's birthday celebrations at the venue.
A fourth person, an unnamed white male, suffered a broken arm when he fell while fleeing, according to a statement from police
All four victims were reported in good condition Friday, according to Oklahoma City police Capt. Bo Mathews. A suspected motive for the shooting has not been released, and it appears the shooter did not know anyone inside the restaurant.   
Police said Thursday they have 'no reason to believe this is a terrorist type of incident.'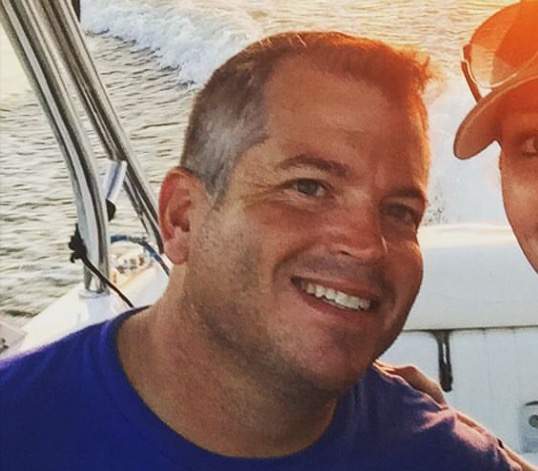 This is Juan Carlos Nazario, 35, a security guard in Oklahoma City.
He's being hailed a hero for stopping an active shooter who police say opened fired at an OKC restaurant, wounded a 12 year girl and her mother. Nazario was 1 of 2 civilians who shot the suspect dead. pic.twitter.com/bE4NxU1ikY

— David Begnaud (@DavidBegnaud) May 25, 2018
Juan Carlos Nazario and Bryan Whittle hailed as heroes in Lake Hefner shooting:
At the time of the shooting, Juan Carlos Nazario and Bryan Whittle had just arrived a Louie's when they observed the shooting commotion at Louie's. Both men then ran back to their trucks and pulled out their guns before returning to the scene in a bid to stop the shooter. Police sought to stress that neither men were physically carrying weapons when they shot and killed Tilghman.
During a Friday press conference (see video above), Oklahoma City police Capt. Bo Matthews said, 'Whittle and Nazario both just happened to be in the right place to help, and they didn't even show up together.'
Adding, 'They stopped an incident that was very bad, and we had no idea what he was going to do after,"
'It could have really been bad… We're very blessed that only three people were shot and didn't lose their lives.'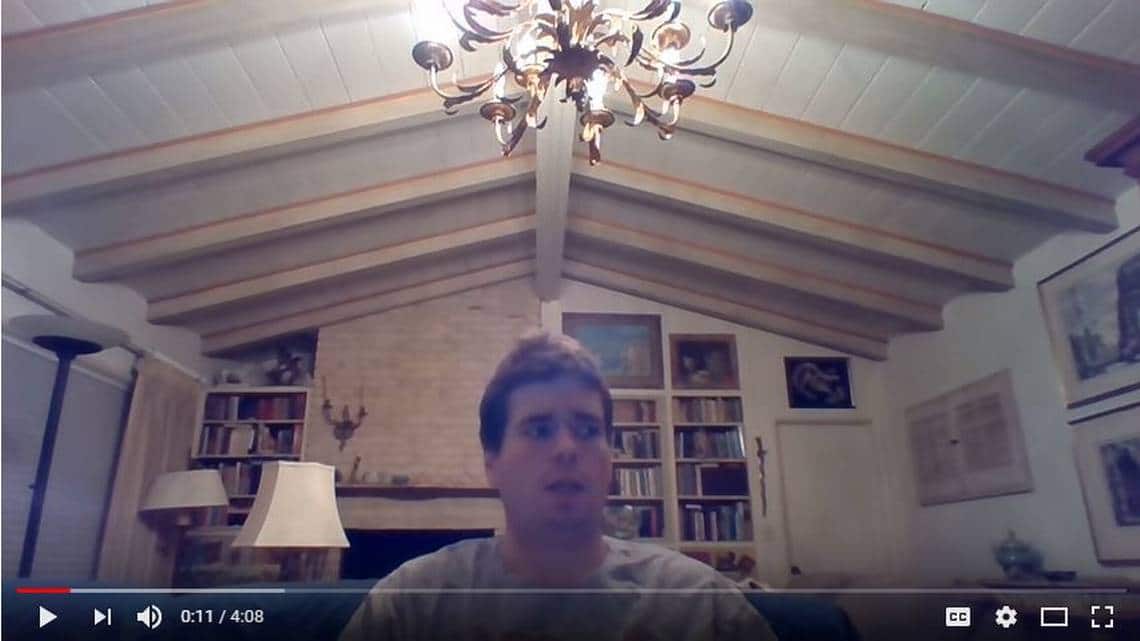 Alexander Tilghman Youtube Channel: 'I'm under hardcore demonic attack.'
The Star Telegram reported Alexander Tilghman's Youtube channel (under the handle: Yahweh Rules2) being up live. In several entries dated April 26 and 27, nearly a month before Thursday's shooting, the security guard who was licensed to carry a gun made a series of pleas for help. The man's latest entry included him saying that he was 'under hardcore demonic attack.'
During the two day span, Tilghman published 25 entries, many of which are focused on 'demonic birds,' ducks, squirrels, locusts, or parrots that he claims were laughing at him or harassing him.
In his last video entry, Tilghman pleads for anyone who is a 'real person' to contact him.
In other videos, Tilghman records his walks along the trails of Lake Hefner, saying in one that Satan is making cars louder than normal.
Following the shooting, the man's family confirmed Tilghman having 'serous mental issues'. It wasn't clear what type of treatment, if any the afflicted man was being afforded.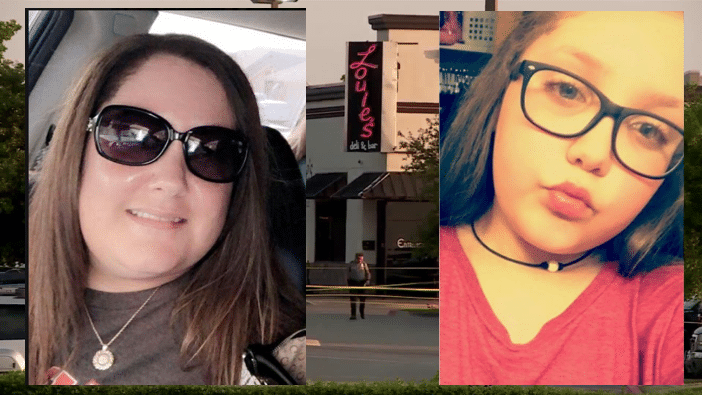 Alexander Tilghman shooting victims: 
At the time Tilghman set about shooting his seemingly random targets at Big Louie's (had he just entered the restaurant, was he dining moments earlier or a frequent customer?) Natalie Wills and daughter Niah were celebrating her other daughter Shayla's 14th birthday when they were suddenly struck by gunfire.
The mother was shot in the arm, and Niah was shot in her tailbone, with the bullet traveling to the teen's stomach. 
Shayla's best friend, 14-year-old Alex, was also shot. Her father told KFOR the teenager was supposed to undergo surgery today. The boy was suffered a bullet wound by his collarbone. 
Natalie's sister Leslie said on Facebook both were in a stable condition, and Niah was taken into surgery, which 'went well'.
Niah's father, Jabari Giles, said his daughter had no long term or major damage from the bullet.
Posted the father on Facebook, 'To the good Samaritan that killed that monster I want to meet you and shake your hand and tell you face to face thank you for saving my daughter's and everyone else in that restaurants life. You are my hero sir,' 
Father whose daughter was wounded in Oklahoma City shooting says armed civilian who fatally shot suspect 'saved some lives tonight.' "I think it could have been a lot worse."

The girl's father told reporters his daughter is going to be OK. https://t.co/K0w5yc1PsS pic.twitter.com/UKt3aItbl3

— ABC News (@ABC) May 25, 2018
Alexander Tilghman shooting leads to gun conceal and carry debate.
The Hal Smith Restaurant Group, which owns Louie's On the Lake, released a statement saying the restaurant will be closed Friday and counselors will be available to employees and customers.
'We are extremely thankful the situation didn't escalate further, and that injuries were not more widespread. However, our hearts are with the wounded during this incident,' the statement read.
The National Rifle Association said in a tweet Friday that the shooting was an example of 'how the best way to stop a bad guy with a gun is a good guy with a gun.'
The organization said it hopes the incident serves as a 'wake-up call' for Republican Gov. Mary Fallin, who recently vetoed a so-called constitutional carry bill that would have allowed adults to carry firearms without a license or training in Oklahoma.
Following Thursday's shooting, the two armed civilians who brought down Tilghman were widely praised on social media as being heroes, particularly by those who oppose limits on second amendment rights, pointing to the civilian's actions as proof gun control doesn't work.
'A "good guy with a gun" prevented a potential mass shooting near Lake Hefner,' one man wrote. 
'If Gun Control activists had their way, the good guy wouldn't have a gun and there would be mass casualties.'
Then again, perhaps one could also argue limiting gun ownership in the first place would be a step in the right direction in stemming much gun violence which remains a pervasive and ongoing daily routine in America.
Oklahoma City Restaurant shooting: Citizen with gun kills suspect hailed hero
VIDEO: I just spoke to the mother and brother of the alledged shooter at Louie's at Lake Hefner. Police identified the suspect as Alexander Tilghman of OKC. His family tells me he had serious mental health issues. @koconews pic.twitter.com/CUsmykix6O

— Zach Rael (@KOCOZach) May 25, 2018
The more we learn about Alexander Tilghman the more tragic this situation becomes.#Oklahoma has made drastic cuts to #MentalHealthServices. The result is playing out before our eyes.
This man cried out for help, his family reported him repeatedly. Our state failed him.

— AliSoonerGirl (@AliSoonerGirl) May 25, 2018
Louie's shooter Alexander Tilghman posted this in the comment section to another video… pic.twitter.com/u4sJCE1Nbe

— Brian Bates – JohnTV (@JohnTVokc) May 25, 2018