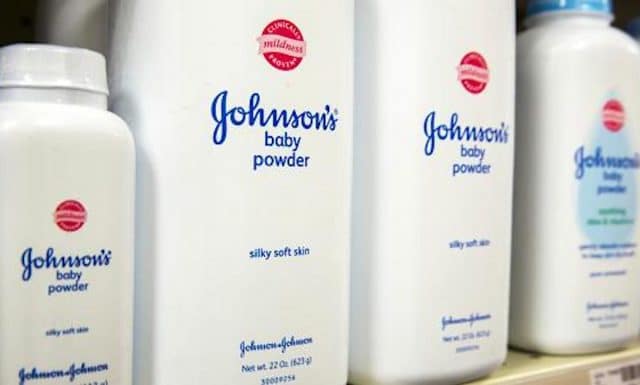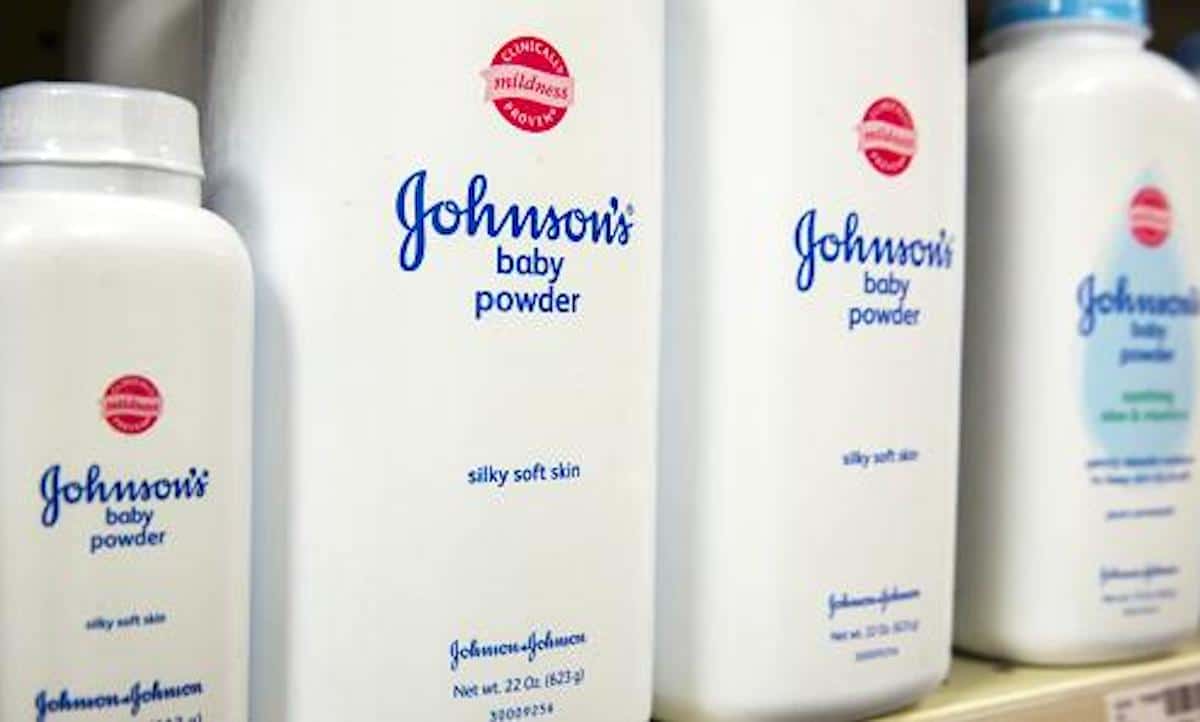 Stephen Lanzo wins $37m from Johnson & Johnson after jury says it gave him cancer. The payout follows a similar recent case in California which ruled in favor of the talcum powder maker. 
A New Jersey couple claiming that Johnson and Johnson talcum powder led to the husband developing cancer has led to a $37 million payout.
The payout comes after Stephen Lanzo, 46, sued the baby powder maker along with one of its suppliers after Lanzo was diagnosed with mesothelioma in 2016 that he says was caused by the talcum powder products he has been using for more than 30 years between 1972 and 2003.
The suit brought by Stephen Lanzo and his wife Kendra Lanzo of Verona alleged the company knew the products were contaminated with carcinogenic asbestos but did failed to do anything to warn the public. 
A jury awarded $30 million to the husband, along with $7 million to Lanzo's wife.
The payout follows thousands of other lawsuits nationally (in the vicinity of 6610 suits) claiming a link between cancer and talcum powder products filed against Johnson & Johnson and other companies in the US.
Talcum powder is made from talc, a soft mineral found in deposits often located near asbestos deposits. 
Studies have shown that there is a risk of cross-contamination during mining.
Exposure to asbestos fibers has been linked to mesothelioma, an aggressive cancer that develops in the lining of the lungs, abdomen or heart.
Stephen Lanzo says that he could have been inhaling asbestos each time he used the products including Shower to Shower and Baby Powder.
A couple Stephen and Kendra Lanzo have won their Jonhson & Johnson talcum powder #cancer claim. Stating '.inhaling the powder caused his mesothelioma, an aggressive and deadly cancer that impacts the lining of the lungs.' #Parents take heed‼?https://t.co/VK5d7FEAa4 pic.twitter.com/56bs1ncsmN

— Delicate and Fragile (@DelicatFragil) April 6, 2018
Johnson & Johnson mineral supplier 

Imerys Talc to contest verdict:
Lawyers for the Lanzos argued that the company had been holding back information about health risks of the products since the 1960s. 
A key piece of evidence for the prosecution was an internal memo from 1969 in which a scientist specifically mentioned asbestos contamination in the company's talc. 
Countering the couple's claims, Johnson & Johnson argued it had done extensive testing to ensure that none of its talcum powder products having asbestos. 
NJ.com reported J&J lawyers claiming Lanzo grew up in a house in Montclair that received an abatement 16 years ago for basement pipes wrapped in asbestos. The schools in Montclair that Lanzo attended have also been treated for asbestos
But there's more. The jury is to now decide whether the couple should also be awarded millions in punitive damages next week, which are generally assessed as punishment for unethical or negligent actions.
The $7 million awarded to the wife was likely in response to a 'loss of consortium' claim, in which spouses are compensated for any harm caused by a negligent injury.  
Johnson & Johnson will be liable for 70 percent of the damages with the other 30 percent falling on France based, Imerys Talc, a supplier of the mineral.
'While we are disappointed with this decision, the jury has further deliberations to conduct in this trial and we will reserve additional comment until the case is fully completed,' Carol Goodrich, a spokeswoman for Johnson & Johnson, told CNN.
Imerys Talc reportedly intends to appeal the decision.
Told Imerys Talc spokeswoman Gwen Myers in a statement, 'Our hearts go out to those affected by all forms of cancer. We are disappointed by the jury's decision, but we remain confident that talc did not cause Mr. Lanzo's cancer. The evidence was clear that his asbestos exposure came from a different source such as the asbestos found in his childhood home or schools, and the jury's decision is inconsistent with a recently published study of workers who mined and milled talc all day over the course of more than 50 years that did not find a single case of mesothelioma.
'Imerys follows all FDA and other regulatory guidelines and utilizes rigorous testing to ensure that our talc meets the highest quality standards, and we are just as confident in the safety of our products as ever. We intend to appeal this decision and will continue to stand by the safety of our product.'
A possible floodgate against Johnson & Johnson? 
The $37m payout comes despite a jury in California finding in favor of Johnson & Johnson in an asbestos-related case in November. An upcoming trial contending cancer from the use of talcum powder is scheduled for May in South Carolina.
Lanzo's case was the first to go to trial in New Jersey, the home state of Johnson & Johnson.
Plainfiffs have won five of the six lawsuits against Johnson & Johnson in the past two years in which women claimed baby powder caused ovarian cancer. That said, two of the verdicts that last year ruled in favor of plaintiffs have been reversed, according to the New Jersey Law Journal. Of note, J&J is now seeking to reverse the other verdicts.
A possible link between talcum powder and ovarian cancer was first noted when a 1971 study found talc particles in ovarian tumors. 
The American Cancer Society says it isn't clear whether talc products increase a person's cancer risk. 
The US National Toxicology Program, part of the US Department of Health and Human Services, has not fully reviewed talc as a possible carcinogen.