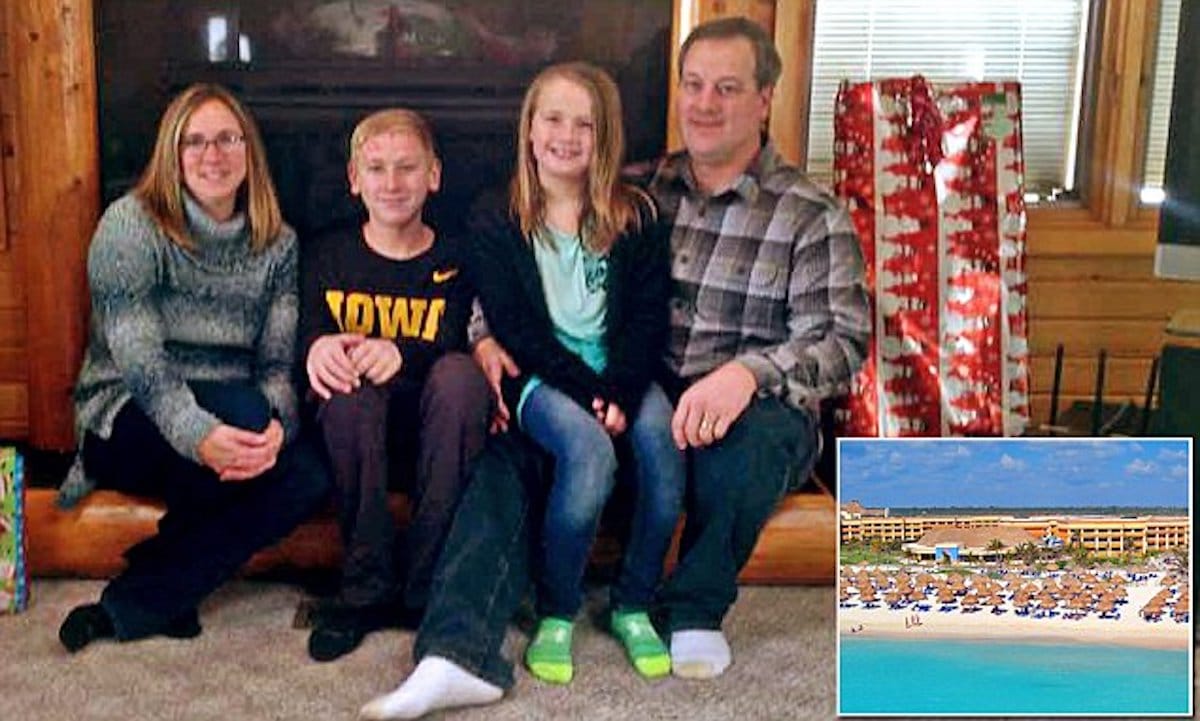 Kevin Wayne Sharp and Amy Marie Sharp and their two kids are found dead at a Mexican condo after an Iowa family of four were supposed to be on a 'dream vacation'. 
An Iowa family of four reported missing a week have been found dead in Mexico.
Recovered at a condo the family had rented out while on vacation were the bodies of Kevin Wayne Sharp, 41, his wife, Amy Marie Sharp, 38, and their kids, Sterling Wayne Sharp, 12, and Adrianna Marie Sharp, 7.
The Des Moines Register cited local authorities saying there were no signs of obvious foul play. Their official causes of death will be released after an autopsy, which is being performed in Mexico.
The discovery comes after the family of four who had flown out March 13, had been scheduled to return back to their home in Creston, Iowa on March 21, in order to attend a basketball game the following day.
Mexican authorities were able to locate the family after a concerned relative reached out to the US embassy after calls to the Sharps remained unanswered.
Kevin Wayne Sharp and Amy Marie Sharp: early signs that something wasn't quite right.
News of the missing family's discovery led to relative, Ashli Peterson posting on Facebook, Friday afternoon, 'The Sharps have been located'.
Adding, 'They were found last night in their condo deceased. There was no foul play! At this time that is all the information we have,'
'Please respect the family at this time as they go through the grieving process. Thank you for all the posts, shares, and kind words.'
Renee Hoyt, Amy Marie Sharp's sister, told the Creston News Advertiser that the family left Creston on March 13 and drove to St. Louis, where they stayed the night before boarding a non-stop flight to Cancun the following day. The next day, the family had planned to rent a car and drive to Tulum, Mexico, where they were renting a condo, Hoyt said. 
Come March 15, the last time anyone heard from the family, Hoyt told the following:
"On Wednesday at 7 p.m., Amy sent a text to our mom that said, 'We made it to our condo," Hoyt said. 'That is the last communication she made. We got told last night Kevin [Wayne Sharp] sent a text to Travis Anderson around 5 p.m. Thursday and Travis responded around 11:30 and has not heard anything back.'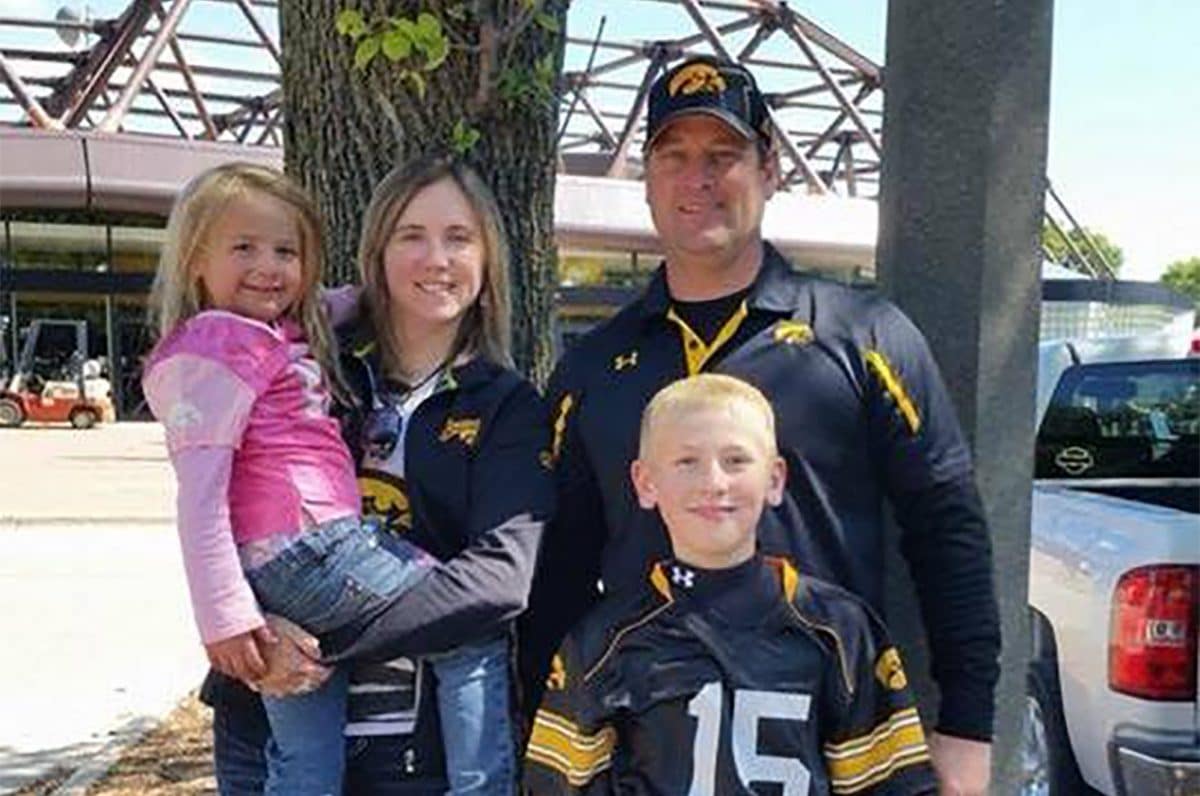 Kevin Wayne Sharp and Amy Marie Sharp Iowa family death: Mexico safety standards deteriorating? 
The macabre discovery came after provincial police in Quintana Roo broke into the family's condo in the Bahia Principe tourist complex wher they found all four members of the family dead, and their bodies in a state of decomposition.
The two kids were found in the living room while the parents were found in a bedroom, according to the Yucatan Times.
Local authorities declined to say what killed the family, only to say there was no signs of violence and foul play isn't suspected.
It was unclear how long the family members had been deceased.
Mark Williams, a law enforcement official back in Iowa, told Omaha.com that Mexican officials suspect the family may have died from a gas leak.
How the condo the family stayed at experienced a gas leak wasn't known. The incident at the very least merits caution that safety standards are not neccesarily being enforced.
A posting on the State Department's website updated last week urges 'increased caution' for Americans traveling to Mexico.
Regarding the Quintana Roo state, where Tulum is located, the department said, 'the state experienced an increase in homicide rates compared to the same period in 2016.'
'While most of these homicides appeared to be targeted, criminal organization assassinations, turf battles between criminal groups have resulted in violent crime in areas frequented by U.S. citizens.'
Of note, the Sharp's deaths follows that of UAB doctor, Dr William Thomas O'Byrne who was reported dead in mysterious circumstances, allegedly from a mystery beating he had endured after becoming separated by friends while vacationing in Puerto Vallarta earlier this month.