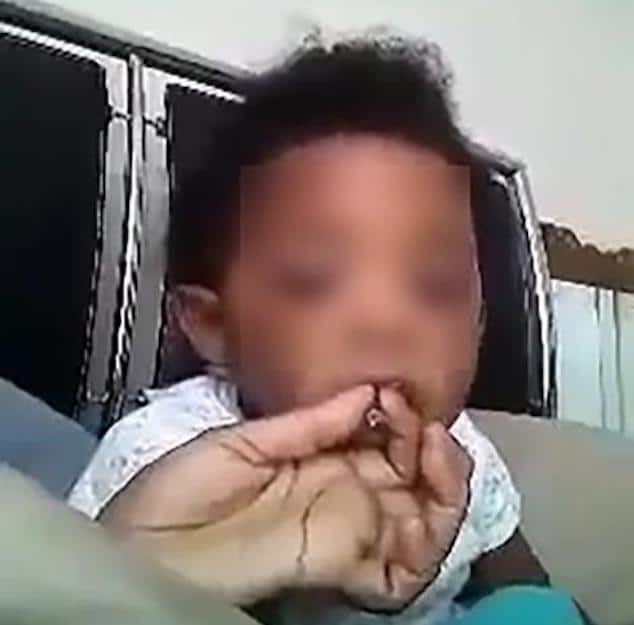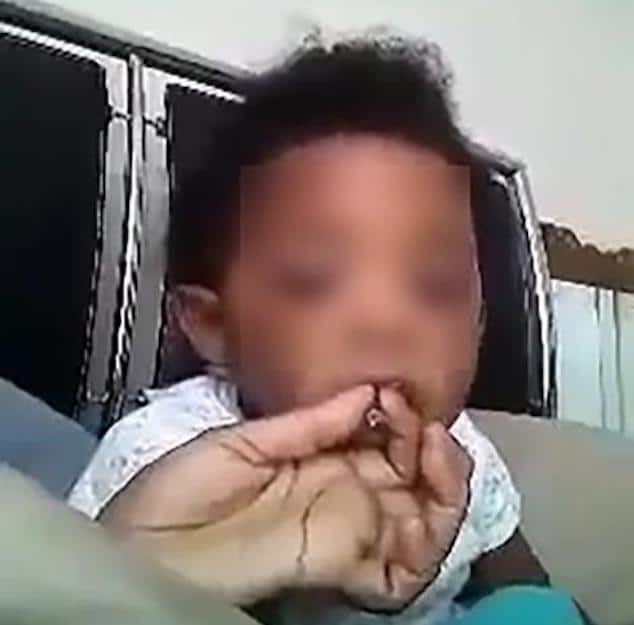 Brianna Ashanti Lofton a Raleigh, North Carolina mother is arrested after video of her giving her infant child marijuana to smoke going viral. 
A Raleigh, North Carolina mother has been arrested following a posted video of a baby girl smoking a small cigar, since confirmed to be marijuana going viral on Facebook.
Charged with child abused was 20 year old woman, Brianna Ashanti Lofton. The woman according to her Facebook page also goes by the name of Bree Bhadd. 
The woman's arrest follows a user sharing the ten second video notifying authorities.
The widely viewed clip, at last count, with 1.5 million views before being removed, shows the hand of an adult off-screen holding what appears to be a cigarillo to the child's lips. The child then makes a cooing sound and appears to inhale before letting out a puff of smoke.
The Raleigh Police Department said Wednesday that the child was safe and the mother was in custody.
'Big thanks to everyone who posted information about the smoking mother and baby,' posted the Raleigh police department. 'Thanks to your willingness to get involved, the child is now safe and the mother is in police custody.'
Police spokeswoman Laura Hourigan confirmed in an email that officials were referring to the child seen in the video.
Raleigh baby smoking marijuana leads to applause after mother's arrest: 
Warrants obtained by WRAL News confirm the child was smoking marijuana and state the incident happened in December.
Upon her arrest, Brianna Lofton was charged with marijuana possession. Lofton was also charged with two counts of felony child abuse, The News & Observer reported.
State arrest records show Lofton had previously been arrested for simple assault in August last year and simple affray in August and in July of last year.
The baby was placed with the county's child protective services department. A phone listing for Lofton couldn't be found through a public records search.
While police said multiple Facebook users alerted them to the video Wednesday morning, the account holder whose posting was seen by more than a million people said he's glad the child is now safe reported fox46charlotte.
The user, who identified himself as Rasheed Martin of Rochester, New York, said he hasn't spoken directly with police, but he's satisfied that he helped raise awareness. His post prompted numerous comments by people worried about the child or upset with the mother.
Martin said he doesn't know the mother and first found out about the video when a friend shared it online. He said he wanted the woman to be held responsible, so he reposted the video while urging his followers to help identify the woman.
'Once more and more people found out about this situation, they showed me a screenshot of her actual Facebook page,' Martin said in in an online interview. 'Then I later added it to the post so everyone could know exactly who … did that to the poor little girl.'