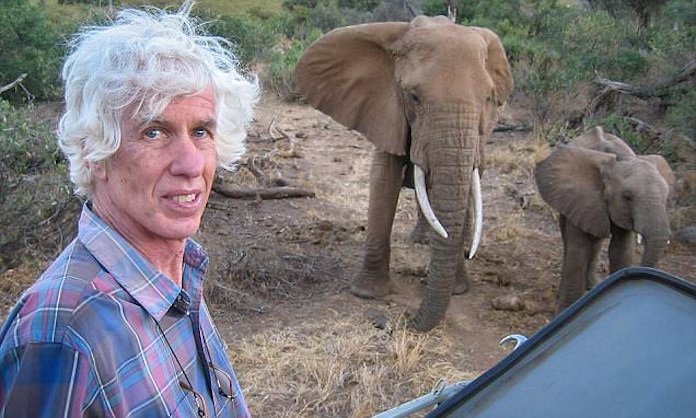 Esmond Bradley Martin murdered in mystery circumstances: A leading US investigator in the ivory and horn trade is murdered after returning from Burma where he was penning new research findings and recommendations. 
Esmond Bradley Martin, 75, a leading American investigator into the illegal elephant ivory and horn trade has been found stabbed to death at his home in Nairobi, Kenya in mysterious circumstances.
Local media outlet, the Daily Nation, told of Martin's wife, discovering her husband's body at their gated compound residence in the affluent Nairobi suburb of Karen, on Sunday. Police reported the undercover investigator having endured multiple stab wounds to his neck.
BBC reported Martin's death coming whilst writing up his findings from a recent research trip in Myanmar, Burma.
Esmond Martin's death follows the leading illegal ivory trade investigator having led an array of investigations into the illegal trade of elephant ivory and rhino horn. A trade that threatens the two species with extinction according to conservationist Paula Kahumbu. 
Martin, a geographer by training, was at the forefront of exposing ivory traffickers in the US, Congo, Vietnam, Nigeria, Angola and China, and had recently returned from a trip to Myanmar. 
Colleagues said that on Friday, Martin was in the Kenyan office of Save The Elephants, reviewing progress of a Laotian translation of his recent report on Laos' growing illegal ivory trade.
One of the world's top ivory-trade investigators, Esmond Bradley Martin, has been stabbed to death in Kenya, according to local and British media. https://t.co/4Ran1qC51t

— USA TODAY (@USATODAY) February 5, 2018
Esmond Bradley Martin: targeted killing or botched robbery?
His wife Chryssee Martin, who lives in a different home in the compound, grew concerned on Sunday when Martin didn't respond to phone calls, police said.
She found his body at around 4pm after returning from a nature walk, local outlet The Star reported. 
'We have already questioned a gardener and a cook who are employed at the home,' said Ireri Kamwende, a top Nairobi police investigator.
Several hours before the body was found, police responded to a call about 'unusual activity' at the home, only to leave when they found the door locked, Nairobi Police Chief Japheth Koome told the Capital News. 
To date, police have told of not making any arrests, while saying preliminary evidence indicates Martin dying the result of a 'botched robbery'.
Police boss Cunningham Suiyanka said 'there was no disturbance of the scene.'
Crime is rife in Nairobi and the homes of Westerners are often targeted in armed burglaries.
Police have yet to offer an official motive for the investigator's murder, with some wondering whether it may have been related to his relentless pursuit of the illicit ivory and horn trade.
A number of campaigners against elephant and rhino poaching have been murdered in the last few years, and though most occur out in the parks, in conflicts with armed poachers, last year the campaigner Wayne Lotter was shot at point-blank range in Tanzania while in a taxi.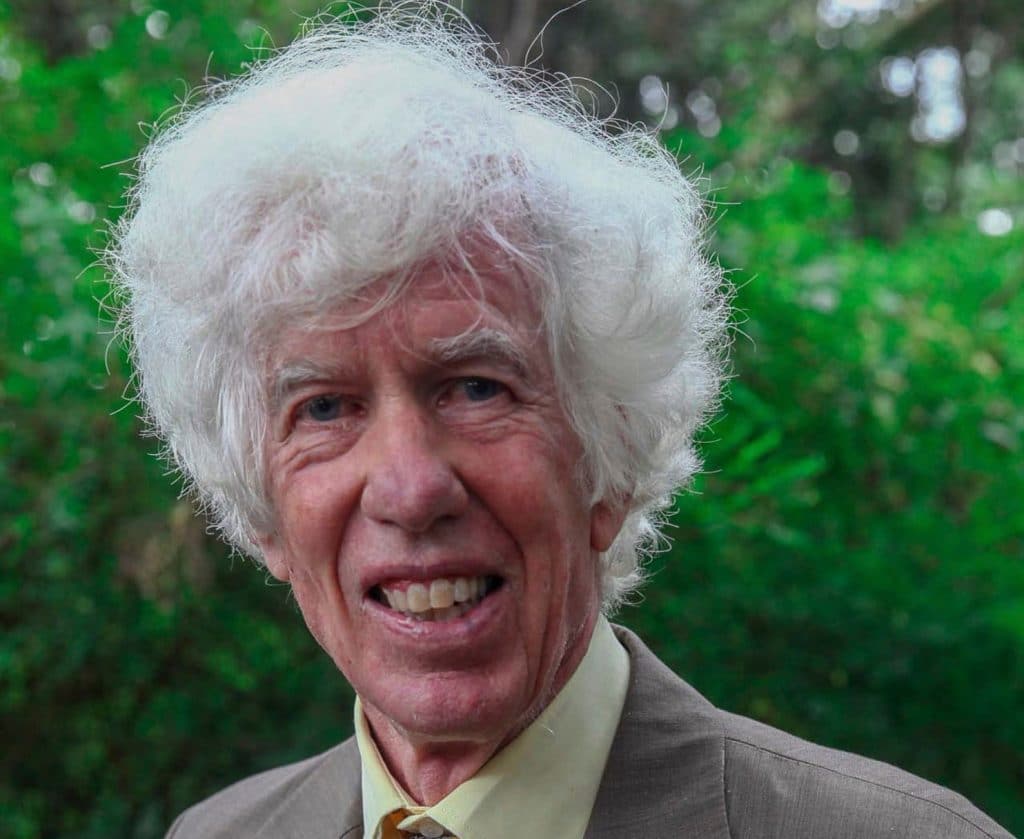 Esmond Bradley Martin instrumental in clamping illicit ivory and horn trade: 
Martin's career, which began in the 70's in Kenya, had been spent researching illegal sales of ivory and rhino horn. He often went undercover as a buyer to obtain photos of the black market, immersing himself in underground casinos and gangster hideouts to collect evidence.
News of Martin's death led to colleagues expressing shock and their admiration of the investigator's body of work.
'A passionate and committed man who made a big difference to our planet. May he rest in peace,' British High Commissioner to Kenya Nic Hailey said in a Twitter post.
'Esmond was at the forefront of exposing the scale of ivory markets in USA, Congo, Nigeria, Angola, China, Hong Kong, Vietnam, Laos and recently Myanmar. He always collaborated with Save the Elephants and worked with many of us generously sharing his findings & views,' tweeted Dr. Paula Kahumbu, an elephant expert and CEO of Wildlife Direct.
Conservation group Save the Elephants described Martin as 'a longtime ally,' a passionate champion of wildlife and meticulous researcher.
Illicit demand for elephant ivory has led to staggering losses from illegal poaching as the natural habitat available for the animals to roam has also dwindled by more than half. 
As a result, the number of African elephants has shrunk from about 5 million a century ago to about 400,000 remaining. Conservations fear that number will continue to decline reports the washingtonpost.
Less than 30,000 rhinos are estimated to remain in the wild due to poaching.
The price of rhino horn skyrocketed as demand has grown in Asian countries, mainly China and Vietnam, where consumers believe that the horn – made of the same substance as fingernails – has powerful healing properties. 
Syndicates from Vietnam, China, South Korea and Thailand have been identified as being involved in the trafficking.
In an interview with National Public Radio in 2007, Martin said his greatest contribution academically to conservationism would be to show that except for one small area in India, rhino horn has never been used by Asians for sexual purposes.
Martin's last report, Decline in the Legal Ivory Trade in China in Anticipation of a Ban, published by conservation group Save The Elephants last year. The 88 page dossier co written with Lucy Vigne revealed 130 licensed outlets in China gradually reducing the quantity of ivory items on display for sale, along with cutting prices to improve sales.
Martin's work on illegal wildlife markets helped pressure China to ban the rhino horn trade in the 1990s. It also moved to ban domestic sales of ivory, a law which came into force this year. It wasn't immediately clear how Martin's new writings may have installed further preemptive behavior in the illicit ivory and horn trade….
Shocking & sad news: Esmond Bradley Martin, investigator into the illegal trade in elephant ivory & rhino horn, found murdered in his home in Nairobi. Our thoughts are with his wife Chryssee https://t.co/YzfRAIkWcb pic.twitter.com/BeYYsFzVfd

— Save the Rhino (@savetherhino) February 5, 2018