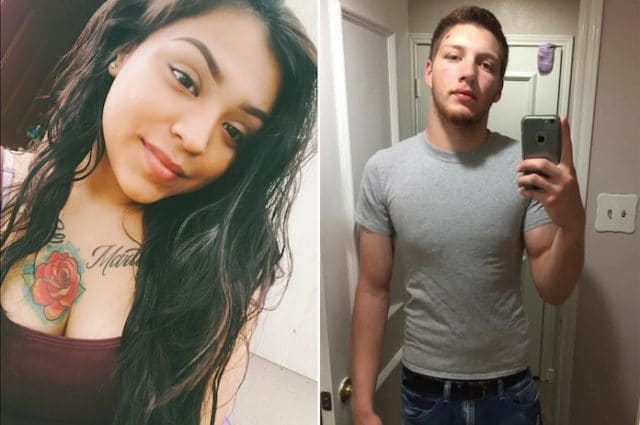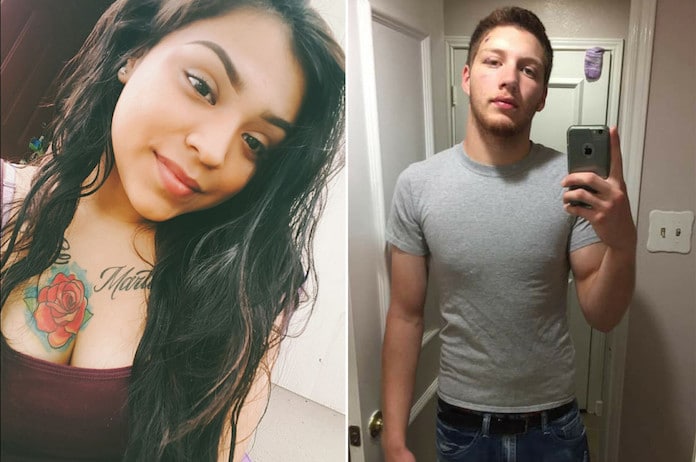 Yvonne Raquel Ramirez a Texas teen is accused of murdering her boyfriend on New Year's Eve in a planned robbery that went wrong. Sheriff say her story doesn't add up.
Yvonne Raquel Ramirez a 19 year old Baytown, Texas teen has been charged with murder after allegedly shooting dead her New Year's Eve date, after a plot to steal the boyfriend's guns went wrong.
Killed in the early morning hours of New Year's eve, circa 4.30am was Joshua McKinney with the 19 year old teen shot dead in Harris County. Prosecutors on Tuesday said that Ramirez, who recently met the aspiring Marine and started spending time with him, concocted a plan to rob him of his firearms.
KTRK reports Ramirez allegedly demanded $2,000 from McKinney in exchange for the return of his guns during the encounter, which quickly turned violent, a witness told detectives.
McKinney put Ramirez in a neck hold and put a gun to her head, according to the witness account. At that point the witness called police, just moments before gunshots were heard in the 100 block of Mizell Street.
McKinney was found dead in the street, while Ramirez had been shot in the shoulder. She initially told responding deputies that McKinney was shot when the gun dropped and fired, but she later told investigators that she grabbed his gun and fired the weapon in self-defense.
However, police said her story didn't add up and accused her of fatally shooting McKinney and stealing his wallet afterward.
Another witness reported seeing Ramirez trying to move McKinney's body after the fatal shooting.
Ramirez remains held on $50,000 bail in the Harris County Jail as of early Wednesday, jail records show. She's expected to appear in court later Wednesday.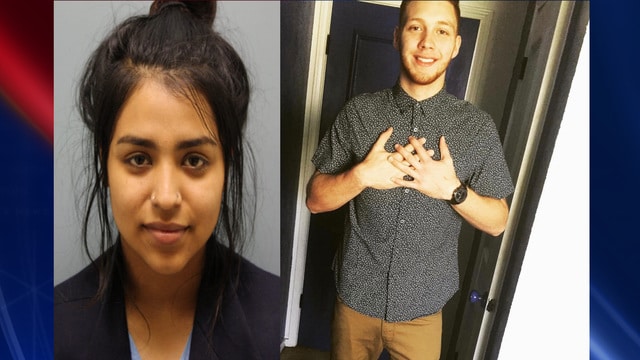 Yvonne Raquel Ramirez: 'Single because I'm not loyal'.
Ramirez, according to charging documents obtained by KHOU, told investigators she was getting high with McKinney when he accused her of stealing his guns. She denied the accusation, leading to a confrontation during which Ramirez said she took a gun from McKinney's back and shot him.
Investigators later found text messages on Ramirez's phone describing how she stole McKinney's weapons.
A former instructor at the Texas Challenge Academy, a military institution operated by the Texas National Guard, said McKinney was a 'standout cadet' who wanted to join the Marines.
'Josh was an amazing young man,' Regina Willis told the Daily Beast. 'This death doesn't seem real.'
Ramirez, meanwhile, said her life was seemingly coming together just one day ahead of the alleged murder.
'Everything falling in place, i start my job monday, getting my car soon & then my apt,' she wrote on Facebook. 'Couldn't be more blessed Thank you God'.
Of note, Yvonne Ramirez shared a Facebook meme in October that showed a woman flashing smiles in her police booking photos.
The text on the image read: 'Me in jail after my patience runs out and I finally resort to violence.'
Ramirez's Facebook intro noted her daughter's name and declared her relationship status.
'SINGLE Bkuz aint nobody loyal,' she wrote.
The Harris County Sheriff's Office is investigating whether others were involved in the alleged murder, the Houston Chronicle reported.