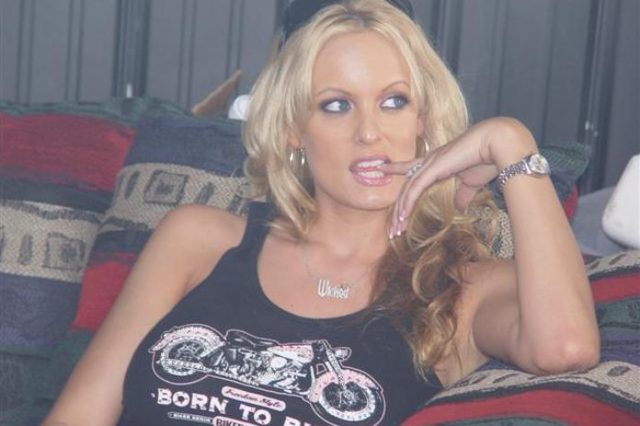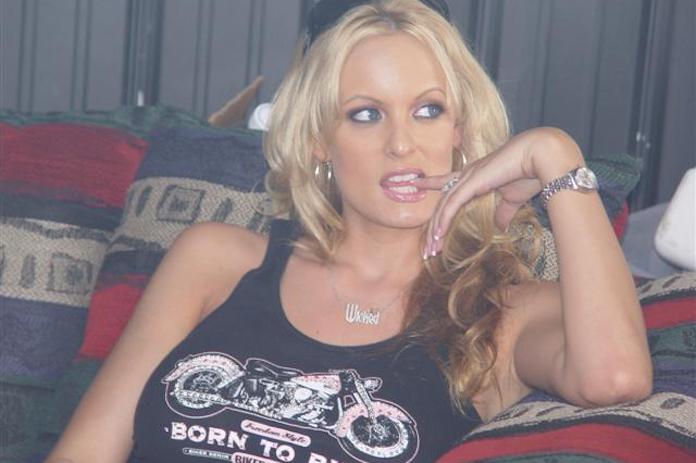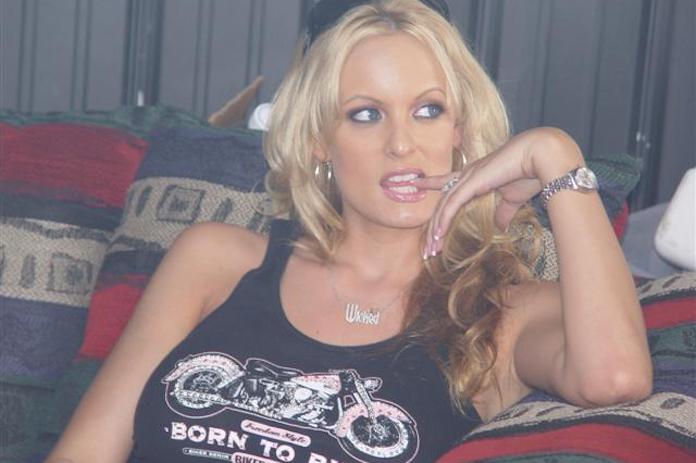 Did Donald Trump lawyers pay off adult actress Stormy Daniels aka Stephanie Clifford, $130, 000 to keep quiet about an alleged 2006 sexual indiscretion?  
Also trending this afternoon apart from whether living in the US is a shxthole (it is for many) or whether we ought to have less applicants from shxthole countries applying to live here (they do cause they are often finding their national interests exploited by US interests and are left with few alternatives) is the claim that Donald Trump paid a former adult actress star a cool $130K to keep quiet about a purported affair the two had, a year after our hero in chief married his third wife- Melania ('don't forget to pay me off too') Trump.
According to the wallstjournal, a longtime lawyer for the Trump Organization, Michael Cohen, made arrangements to fork over the agreed upon 'hush money' a month before the 2016 election in exchange for Stephanie Clifford, 38, (otherwise known as Stormy Daniels to her dreamy fans) keeping quiet about an alleged hook up the pair had shortly after meeting in July 2006.
Allegations that both the lawyer and the adult actress both deny.
According to the wsj, the 'hook up' occurred shortly after the 'hot' pair met at a celebrity golf tournament in Lake Tahoe .
The journal alleges the inside Trump lawyer setting up a 'pay-off' to Stormy Daniels prior to Trump's presidential run in an alleged nondisclosure agreement, in October 2016.
For those of you curious as to some of Stormy's acting credentials, here are some of her more memorable performances in an oeuvre of over 150 'films' to date: "Dirty Deeds," "Nymphos" and "Good Will Humping," an XXX-rated spoof of the flick "Good Will Hunting."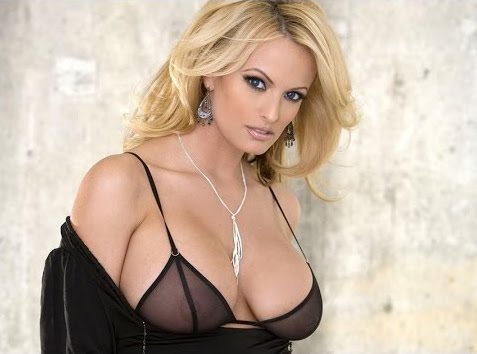 Donald Trump lawyer insists reports of Stormy Daniels pay off are 'recycled reports'.
Asked about the alleged 'pay off' a White House official responded, 'These are old, recycled reports, which were published and strongly denied prior to the election'.
Cohen also responded, released a statement saying, 'President Trump once again vehemently denies any such occurrence as has Ms. Daniels.'
The denials come in the face of Trump previously denying previous allegations from more than a dozen women who've accused him of sexual misconduct or assault. Because as Trump likes to remind us, the world is full of many female liars….
Reiterated Cohen via the wsj, 'This is now the second time that you are raising outlandish allegations against my client. You have attempted to perpetuate this false narrative for over a year; a narrative that has been consistently denied by all parties since at least 2011′. 
According to sources, the wsj reported the 'hush' payment being made through Clifford's lawyer, Keith Davidson, with the money sent to Davidson's client-trust account at City National Bank in Los Angeles, sources told the paper.
'I previously represented Ms. Daniels,' Davidson said. 'Attorney-client privilege prohibits me from commenting on my clients' legal matters.'
Of note, it's not the first time Stormy Daniels has made it in the news cycle, with a considered run for senate in Louisiana in 2009 along with previous reports of the adult star being arrested in July 25, of that same year for domestic violence in Tampa Bay after allegedly beating her husband in the head because she was 'upset because the way the laundry had been done'. Indeed.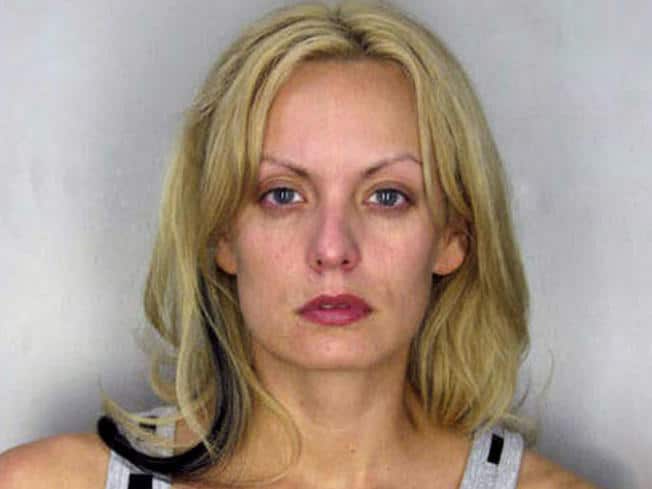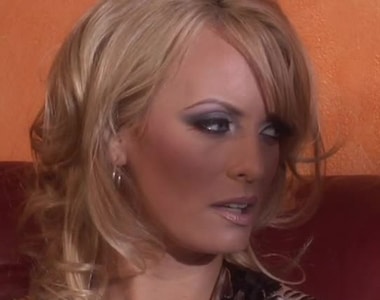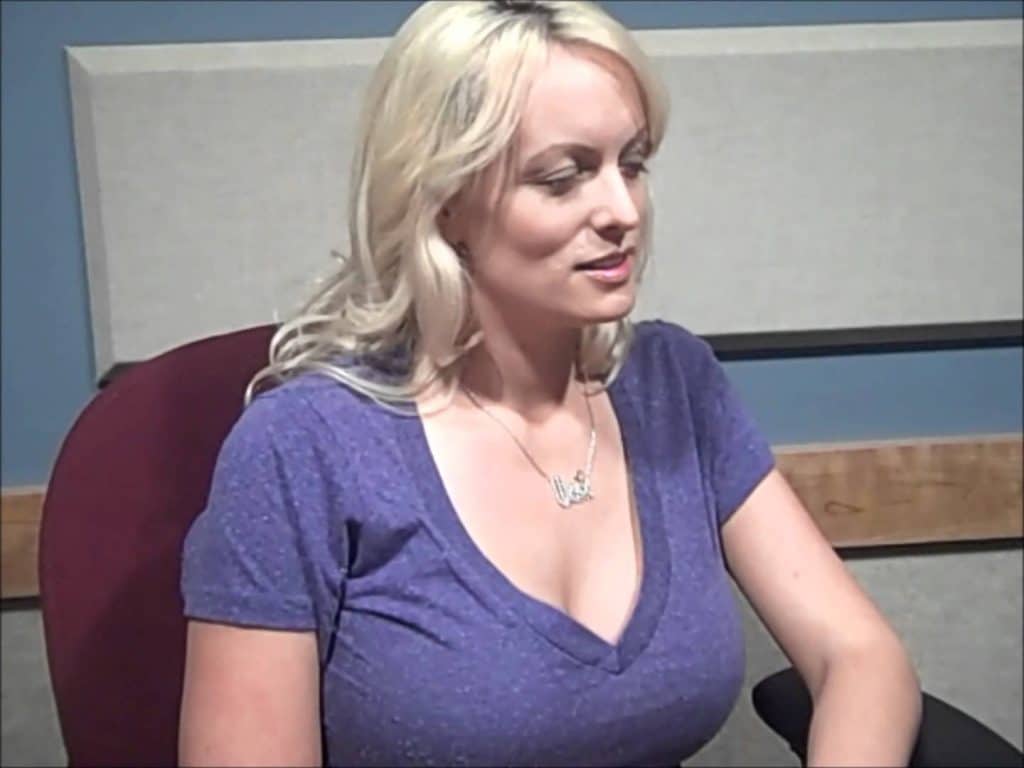 Pictured, Stormy Daniels aka Stephanie Clifford.[/caption