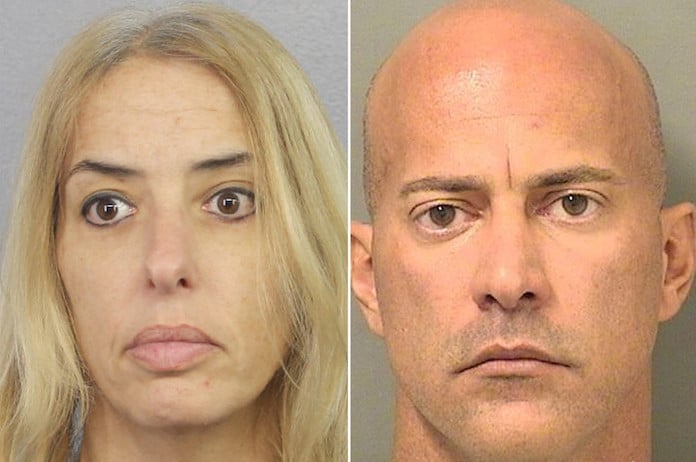 Nicole Benjoino a former Florida school teacher is sentenced to 2.5 years jail after leading a double life as a drug dealer she blamed on her infatuation with her body builder husband. 
Nicole Benjoino a Florida mother and former school teacher has been sentenced to two and half years jail after living a double life, where by day she taught children and by night she worked as a drug dealer.
Appearing at Fort Lauderdale federal court on Tuesday, Benjoino, 48, was sentenced for her role in helping her decade younger, 'former bodybuilder' husband, Emerson Benjoino, 38, whom she had by now had become 'obsessed with', import and sell drugs, including party pills GBL and anti anxiety med Xanax.
The wife's sentencing comes after the Sun Sentinel reported the former Palm Beach County special education teacher pleading guilty last year to possessing illegal drugs with intent to distribute, after admitting that she and her spouse ran a drug-dealing business from their Wellington, home.
The couple's jig came up after Palm Beach County sheriff's officers arrested Emerson after he was busted picking up 3 liters of GBL that had been shipped from China to a UPS mailbox in Wellington.
When cops searched the couple's home in June, they uncovered $407,000 in cash, guns, a ledger of drug sales dating back a year, a supply of the deadly opioid fentanyl, pain pills and other drugs, authorities said.
They also found a note that read: '2 million and we are DONE!'
Prosecutors said there was no evidence the wife knew about the guns or opioids but said she was involved in other drug crimes, involving at least 24,000 generic Xanax pills and about 16 liters of GBL.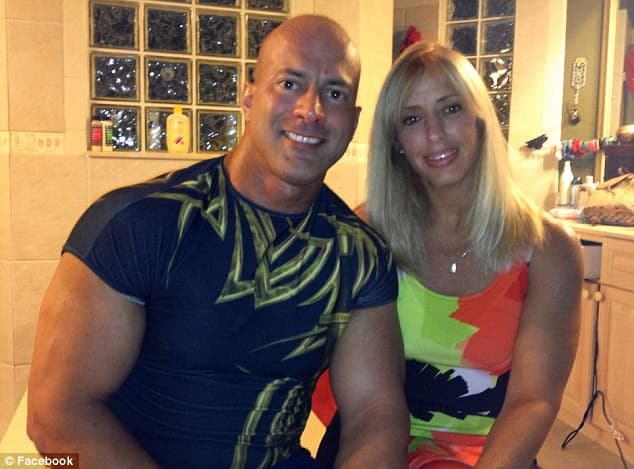 How Nicole Benjoino allegedly became infatuated by her decade younger body builder husband and lead a life of crime:
Upon being released from bond and prior to being indicted on federal drugs charges, Emerson Benjoino, cleaned out his bank account and fled to his native Brazil, leaving his wife behind. Nicole Benjoino was arrested in October.
At the time of her arrest, federal authorities believed the wife had been planning to join her husband in Brazil after withdrawing $25,000 in cash.
As part of last year's plea agreement, Nicole Benjoino agreed to forfeit the $407,000 found in the couple's home as well as her $130,000 interest in the house, which will be sold.
Her defense argued that Benjoino had started leading a double life because she was obsessed with her controlling husband, who preyed on her low self-esteem and lousy body image.
'She literally became obsessed with him and he seduced her into his conspiracy,' said defense attorney Donnie Murrell during sentencing Tuesday.
When Nicole Benjoino divorced her first husband in 2002, she weighed 300 pounds, leading her to start an intensive dieting and exercise regimen, shedding almost half her weight, but leaving her with lingering body image issues, her lawyer said.
She met her new boy toy at the gym and 'still gushes about him' to this day, her lawyer said.
Soon she found out that Emerson Benjoino, who worked as a busboy and painter, used steroids mailed to him from Brazil and sold them to friends, authorities said.
He later started selling GBL, which the defense said is popular with bodybuilders and weightlifters because it reduces soreness and helps muscle recovery, according to the report.
The pair married in 2009 and Nicole Benjoino got sucked into his business, her defense said.
'Nicole Benjoino did not just wake up one day and decide to become part of a drug conspiracy … Little by little she was sucked into Emerson's schemes … The illegal activity was something she participated in to remain with her 'trophy husband,'' the defense wrote in court documents reviewed by the paper.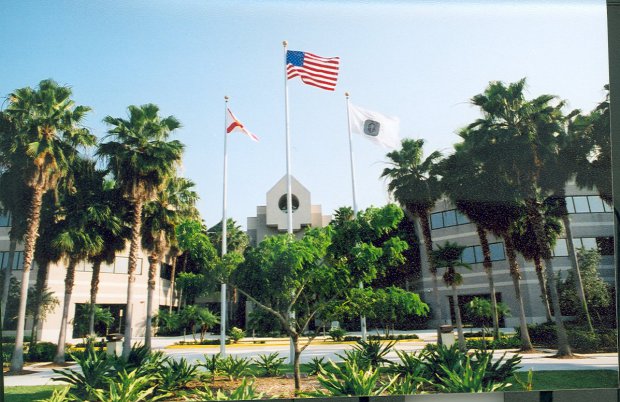 Nicole Benjoino: 'I blamed my addiction to food for my double life….'
Benjoino blamed her misconduct in part on an addiction to food, which she claimed was worse than a heroin addiction because 'abstinence is not an option.'
'I'm imploring you to please consider my entire life book and not just this one unfortunate chapter,' Benjoino told the judge.
U.S. District Judge William Dimitrouleas in turn asked Benjoino if she'd ever been addicted to heroin. She said she had not.
The judge said he accepted that she had done a lot of good in 25 years of teaching but weighed it against the serious drug offenses she'd participated in for many years.
The couple has a 10-year-old daughter who is currently living in Brazil with her father and his family. The husband will likely remain a fugitive as Brazil does not extradite its citizens to the U.S.