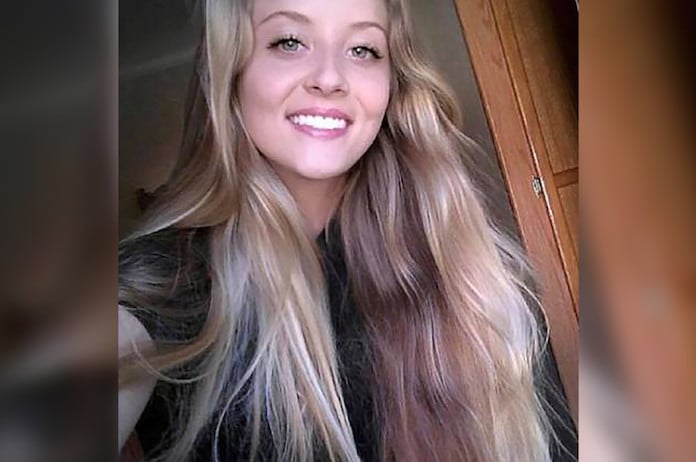 Was Hannah Green an Amelia County, Virginia teen's suicide death the result of young love gone wrong? Family and friends confounded by medical examiner ruling. 
A Virginia state medical examiner has ruled the shooting death of 17 year old Amelia County teen a suicide, serving in turn to confound 'skeptical' family and friends who insist Hannah Green's death was the result of murder.
Come Tuesday a state medical examiner's findings confirmed Green dying following a self-inflicted gunshot wound to the abdomen in an Amelia storage unit.
Authorities said Green was conscious and able to talk when officers found her Saturday night, circa 11.35pm at a storage building on a residential property. It wasn't immediately clear why or how the teen ended up the storage facility and why Green presumably elected to take her own life at the nondescript venue.
The Amelia County High School softball standout later died at Chippenham Hospital from her injuries, WTVR reported.
Authorities said they will continue to investigate the teen's death following the medical examiner's announcement, though no foul play is suspected.
'At this time, investigators of the Amelia Sheriff's Office continue to look into the circumstances leading to the death of a 17 year old girl on Jan. 14, 2018,' officials said. 'At this time, no arrests have been made, no suspects are being sought and foul play is not suspected.'
Raising doubts as to Green's suicide death was friend, Hailey Gilbert, who took to social media to express her doubts.
'She was murdered I don't care what they say, why would she shoot herself in the stomach if she was trying to kill herself, that makes no sense,' Gilbert wrote on Facebook. 'How many people do you see trying to commit suicide that shoot themselves in the stomach??? If she wanted to die she would have shot herself in the head plain and simple.'
BREAKING: And very sad. The Medical Examiner's Office tells me they've ruled the death of 17 year old Hannah Green a suicide. As the mom of a 16 year old, this one hits home. pic.twitter.com/RD4ECiPpPp
— Kristin Smith (@kristin8news) January 16, 2018
Hannah Green suicide death, 'young love gone wrong.'
That said a report via richmond.com cited Green's biological mother, Jennifer Riggan, saying Tuesday that she didn'tt believe her daughter intended to kill herself, 'even if she fired the shot'.
According to the mom, 'Hannah was seeking the attention of her boyfriend, with whom she was arguing, but not death.'
'I don't feel that's what she really wanted,' Riggan said. 'I don't think she was thinking out the moment.'
'I don't feel that's what she really wanted,' Riggan said. 'I don't think she was thinking out the moment.'
It wasn't clear how the teen came to be in possession of a handgun and why she had chosen to 'get the attention' of her boyfriend with the weapon.
Riggan said Hannah and her boyfriend were fighting, saying, 'I do know that she was threatening, if he didn't come back, that she would kill herself. But I don't think she purposely wanted this.'
'It was young love, it was her first love — her high school boyfriend,' Riggan added. 'This was a struggle within herself and the loss of her first love.'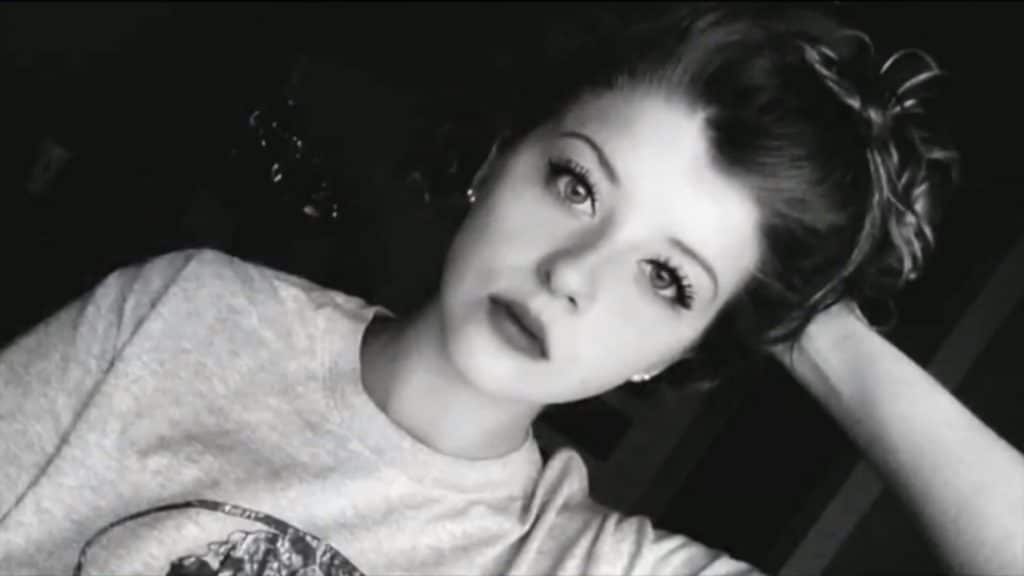 Vigil to Hannah Green:
Prior to Hannah's death, there was no indication that she 'would have done this to herself,' according to her stepmother, Tina Green, based on their last conversation.
Hannah's father said his teen daughter was 'happy' and planned to attend Farmville's Longwood University in the fall to play softball.
'Hannah was always smiling, always happy,' William Green told WTVR. 'She loved playing softball and she loved being with her friends.'
In the aftermath of Hannah's 'unexpected' death, more than a hundred classmates, teammates and family friends came together at the Amelia High School softball field to pay tribute to the much loved teen.
A GoFundMe page for Hannah's funeral costs has since raised $10,600 (as of 8.30pm EST, Tuesday night) of an $18K goal.