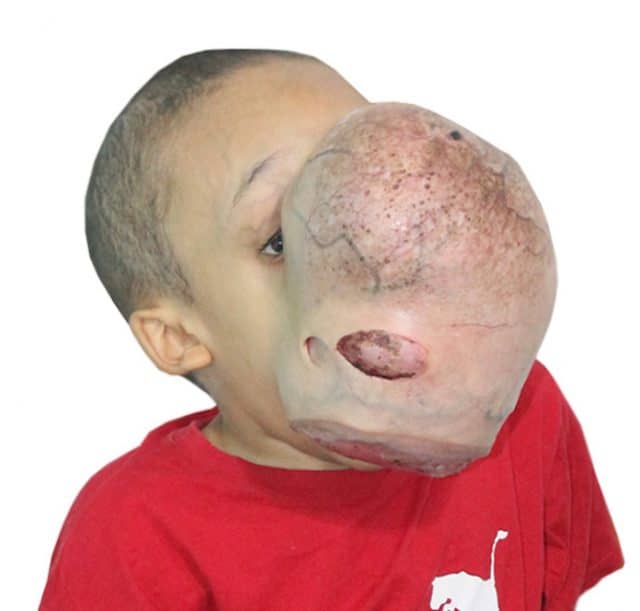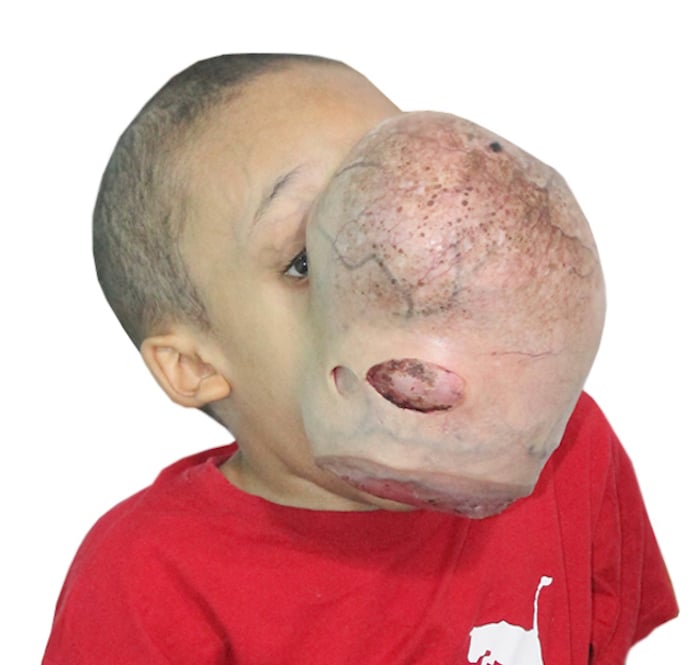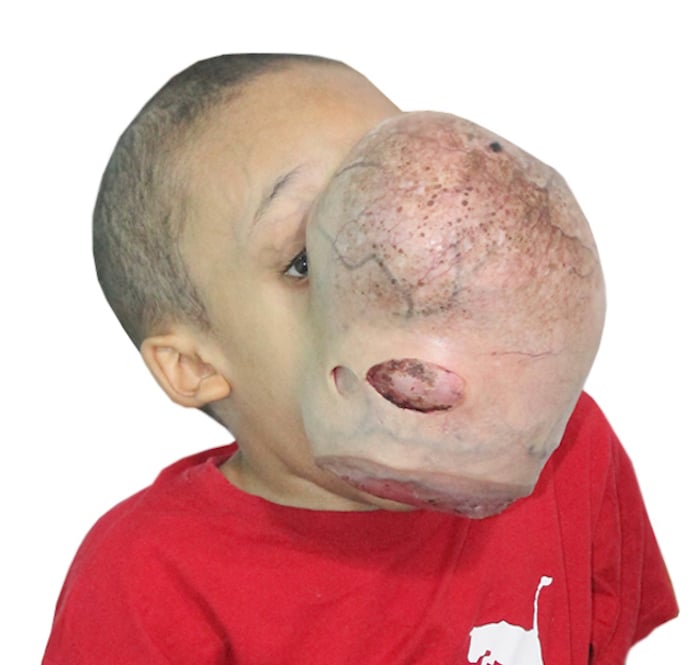 Emanuel Zayas a Cuban teen with a ten pound tumor dies after complications from surgery that the boy needed in order to live. 
Emanuel Zayas a fourteen year old Cuban teen boy has died after undergoing surgery to remove a massive tumor from his face.
While the operation, some two weeks ago was successful, Zayas suffered kidney and lung complications only to die over the weekend reported the Miami Herald.
Doctors at Holtz Children's Hospital at Jackson Memorial confirmed the teen boy dying Friday night from complications.
Emanuel was born with polyostotic fibrous dysplasia, which USA Today reports spurs the body to grow something akin to scar tissue instead of bone; a condition that replaces tissue with bone causing deformities of the legs, arms and skull.
His condition was caused by a genetic deformation and it is unknown what causes the anomaly.
In addition to the tumor, his disorder also caused fractures and curvature to Emanuel's arm and leg which made it impossible for him to walk on his own.
It affected the way Emanuel walked, talked and left him unrecognizable.
The tumor had been growing since Emanuel was 11, when what he thought was a pimple on his nose was actually skull bone growing from his upper jaw.
Though the tumor was non-cancerous, it was life-threatening because if it continued to grow, the size would suffocate him and the weight would fracture his neck.
Emanuel Zayas becomes a viral sensation:
In the face of Zayas' death, social media has erupted with sympathy for the boy, whose plight had by then made him a viral sensation.
Posted Jaynie Estrada, a missionary who had become close with the Zayas family, Sunday night, 'Thank you to everyone all over the world who donated, prayed and encouraged Emanuel,'
Adding, 'I translated and shared comments with him and his parents since the beginning of the campaign. Your interest, concern and love has impacted them deeply – and they love and appreciate you for it.'
She went on to say that both she and his family were 'saddened' that the outcome of the surgery was not what they expected.
Dr. Robert Marx, head of maxillofacial surgery at the University of Miami Health System and the main doctor assigned to Zayas' case, told NBC Miami the boy's family donated his remains to science.
They are hopeful that doing so will lead to more information about the Polyostoic fibrous dysplasia Zayas suffered from for 12 years.
Marx also commented on his former patient's passing, saying he said he was 'saddened' by the loss, adding that they were hopeful going into surgery that this would be good for Zayas.
Told Marx in a released statement, 'After visiting Emanuel last night and observing a ray of hope from his pupillary reflexes and the muscle tone of his face, I was informed this morning that his condition had turned grave,'
'I am saddened by the fact that we are losing him and that the physiological stress of the surgery was apparently too much for his compromised anatomy. Our hopes of saving his life, and with that allowing him a better quality of life, were not realized.'
The tumor on Zayas' face was benign, but still posed a threat to his wellbeing.
The mass pressed on the teen's trachea, which doctors feared my lead to suffocation in time.
Zayas was also malnourished because his tumor made it challenging for him to eat and swallow.
'The weight threatens his life,' Marx said ahead of the procedure.
'If nothing is done, it could fracture his neck.'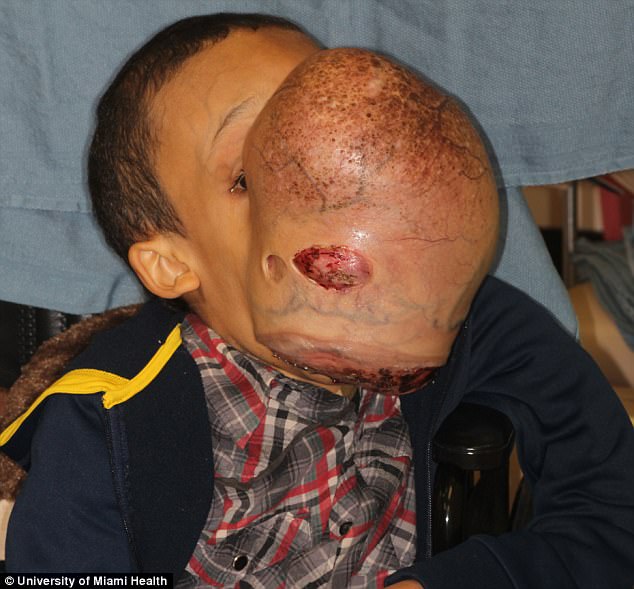 Emanuel Zayas surgery despite Cuban medics fears.
Ironically, leading into Zayas' surgery, doctors had said the two greatest risks were bleeding and compromising Emanuel's airways.
Dr Marx said Emanuel's lung and kidney failures were unexpected complications.
Zayas and his parents, Noel Zayas and Melvis Vizaino, flew to Miami on Nov. 27 on a humanitarian visa after meeting missionaries from the humanitarian nonprofit, 'Reel Life International,' in their home country.
Despite attempts to get Cuban surgeons to operate, medics in the end balked, skittish over the risks of surgery.
The boy's case was forwarded to Marx, who is well versed in the removal of large facial tumors some three months ago and immediately agreeing to take the boy's desperate case on.
Money was raised for the surgery in a number of ways, including an online donation platform and a Facebook page along with Dr Marx having waived all fees.