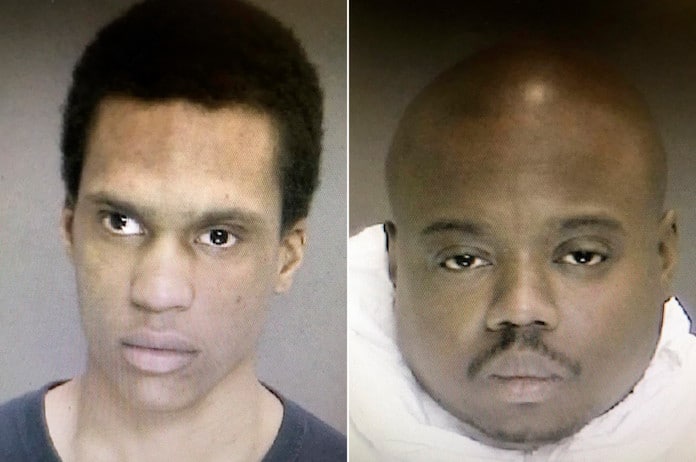 What led to 

James W. White, 38 and Justin C. Mann, brutally murdering a Troy, NY mother, her two youngest children and her girlfriend? 
James W. White, 38 and Justin C. Mann, 24, two upstate, Schenectady, NY men have been charged with the quadruple murders in Troy following their arrest late Friday night.
The men's arraignment on Saturday came after a caretaker happened upon the ghastly death scene of a family, massacred at their Troy home.
Killed were, 36 year old woman, Shanta Myers, two of her three children, 11 and 5, and the mother's girlfriend Brandi Mells, 22. Each were found bound with slit throats on Tuesday.
Court papers revealed the murders taking place at about 9 p.m. Thursday, Dec. 21. The victims were found in the basement of 158 Second Ave. on Tuesday by the apartment caretaker.
Both men were arraigned for one count of first degree murder and four counts of second degree murder. 
The pair pleaded not guilty and were ordered held without bail at Rensselaer County Jail.
The timesunion reported one of the two men, having known one of the deceased. 
It wasn't immediately clear, which one of the suspects had known one of the victims and in what capacity.
Justin C. Mann was always hanging out with the girlfriend: 
That said, a report via the dailybeast cited family members of the girlfriend, Mells, having been friends with Mann, who is now accused of butchering her and her girlfriend's family.
Told the family member, 'He supposedly always hung out with her.'
Police said security cameras played a key role in the suspects' arrest.
Told Troy police chief John Tedesco, 'I don't have to tell you what a good feeling it is to have these two in custody,'
Adding, 'It's a great relief.'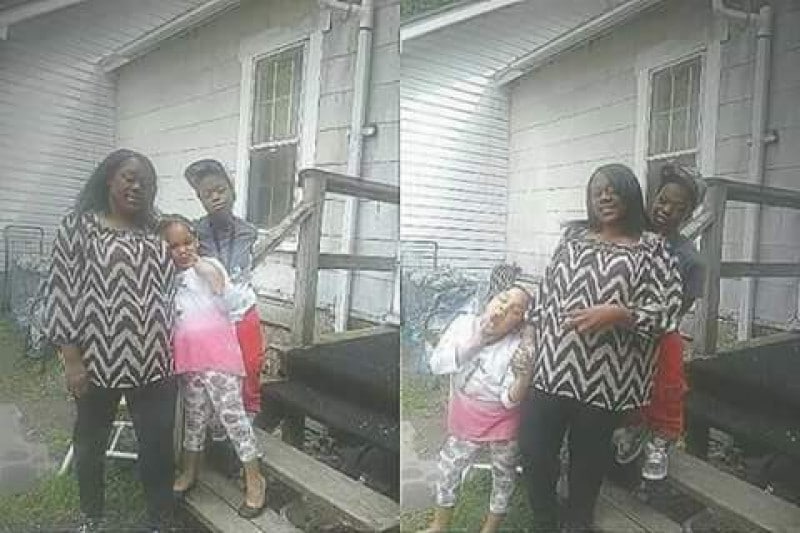 James W. White and Justin C. Mann: A savage and nihilist murder scene
According to investigators, all four victims had their hands and ankles bound and appeared to have had their throats cut. The two children were found together in a kneeling position with their heads and chests on a bed. The body of one of the women was on a mattress on the floor, and the fourth victim was nearby, also face down but covered with a sheet.
Police recovered a knife with blood on both the handle and the blade located on a ledge near a closet close to the victims. They also found a second knife on a bed near the victims, who were all in close proximity.
The Myers family moved in with Mells following an eviction earlier this year. Mells and Myers met about three years ago, getting engaged earlier this year.
Tedesco and Rensselaer County DA Joel Abelove remained tight lip on what may have motivated the brutal murders, with some wondering if the killings came as a result of the two men harboring contempt for the same same sex of the mother with her younger girlfriend. 
While police refused to answer questions during a Saturday press gathering, Police revealed both men having records with Mann on parole.
Department of Corrections records show Mann was released on parole in June. He was convicted of first-degree robbery in 2014.
As of Saturday afternoon, a GoFundMe campaign had raised more than $34,400 for the Myers family. The money will be used to provide mental health services for the family and to set up a scholarship and provide resources for Isaiah Smith, Myers' 15-year-old son and the sole survivor in the family. At the time of the murders, the teen had been out of town.
Told the teen via the Times Union, 'I'm not sure if they're coming for me next.' 
Adding, 'I'm scared to go to the corner store'.
Both White and Mann are remanded to appear next in court, on Thursday, Jan. 4. Both men have public defenders.
#BREAKING Here are the two suspects in the Troy quadruple homicide case. Justin C. Mann (left) and James White (right). Both men will have preliminary hearings on Thursday, Jan 4th after pleading not guilty on 4 counts of 1st and 2nd degree murder charges. @CBS6Albany pic.twitter.com/gteNOaJpRk

— Larry Bergin (@Larry_Bergin13) December 30, 2017
Family members, media have packed the courtroom for the arraignment of 2 individuals in the murders of Shanise & Jermaine Myers, Shanta Myers, and Brandi Mells. pic.twitter.com/siqsmUjLxr

— Dan Levy (@dlevywnyt) December 30, 2017
@DailyMail this is a hate crime, not just a homicide. address it how it is.
RIP Shanta, Brandi, Jeremiah, and Shanise Myers. pic.twitter.com/kG1prNai8h

— Brat (@HANNAH_DOLLAS) December 30, 2017