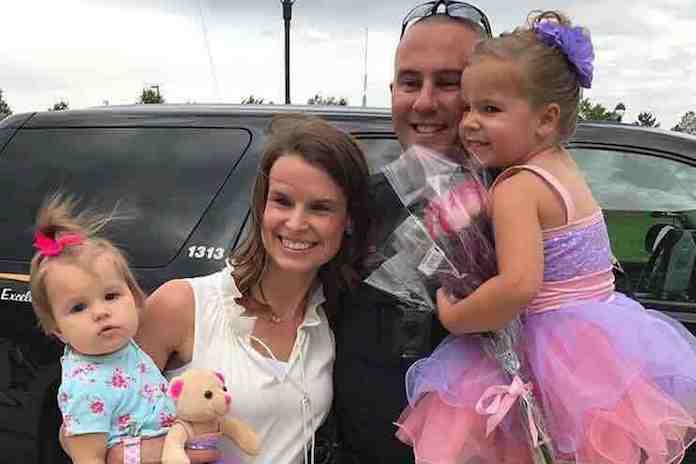 Deputy Zackari Parrish is identified as Douglas County, Colorado deputy who was fatally gunned down at the hands of a Denver suburb gunman at an apartment complex. 
Zackari 'Zack' Parrish a 29 year old father of two has been identified as the Douglas County, Colorado deputy that was shot and killed while responding to a domestic call early, Sunday morning.
The officer was one of five deputies that was shot at by a suspect at a Denver suburb, residence.  All the others are expected to live, while the gunman was fatally taken down. It wasn't immediately clear what led to the suspect firing at the officers- having fired no less than 100 gunshots at responding deputies in what is now suspected to have been an 'ambush attack'.
Parrish's identity was confirmed during a Sunday news conference by Sheriff Tony Spurlock.
Told Spurlock, 'He had no ability to survive the injuries. He was hit multiple times.'
Identified as the injured deputies were, Deputies Mike Doyle, 28; Taylor Davis, 30; Jeffrey Pelle, 32; and Tom O'Donnell, 31.
Matthew Riehl i'd as Douglas County shooter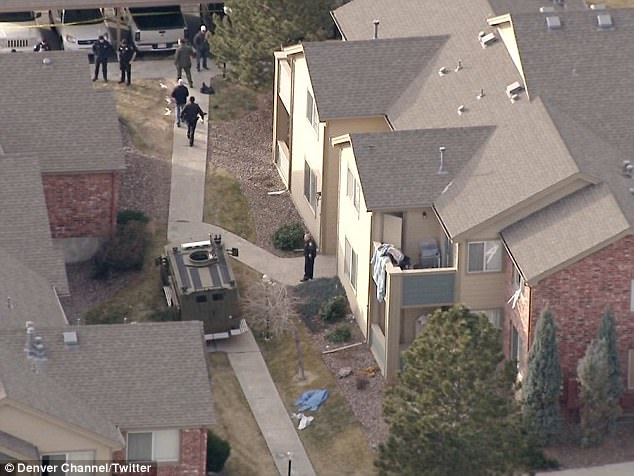 Deputy Zackari Parrish dream job was to work for law enforcement.
Police told of a suspect opening fire on deputies who'd arrived at an apartment complex in Highlands Ranch just on 5.00am to investigate a noise complaint, injuring four and killing Deputy Zachary Parrish.
A report via heavy told of Parrish having left a banking job to pursue his 'dream' of becoming a law enforcement officer.
At the time of Parrish's shooting death, the Colarado deputy had only worked for the department for about seven months, transferring from another agency.
Reiterated Sheriff Spurlock, 'He worked for a great police department. His children are young. He has two very young children. His wife, they have a very good support system in place. With the holidays, a lot of people were available to them. We have resources available to her'.
Adding, 'We will take care of Zack's family… and make sure we can get through it on the other side'.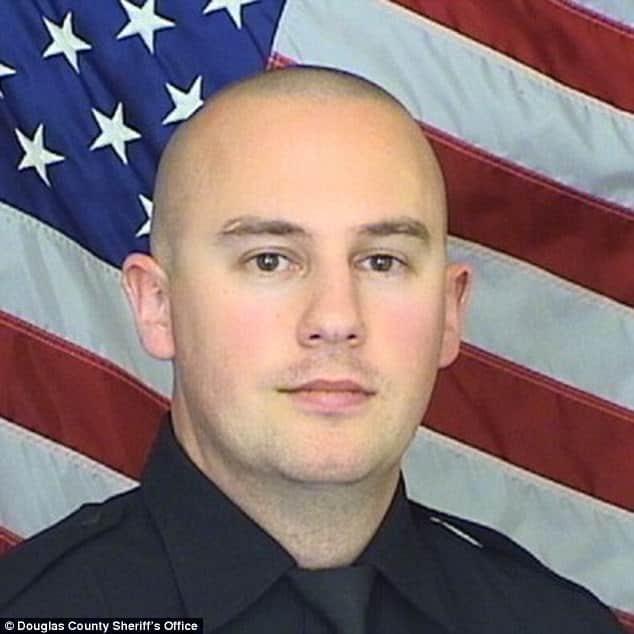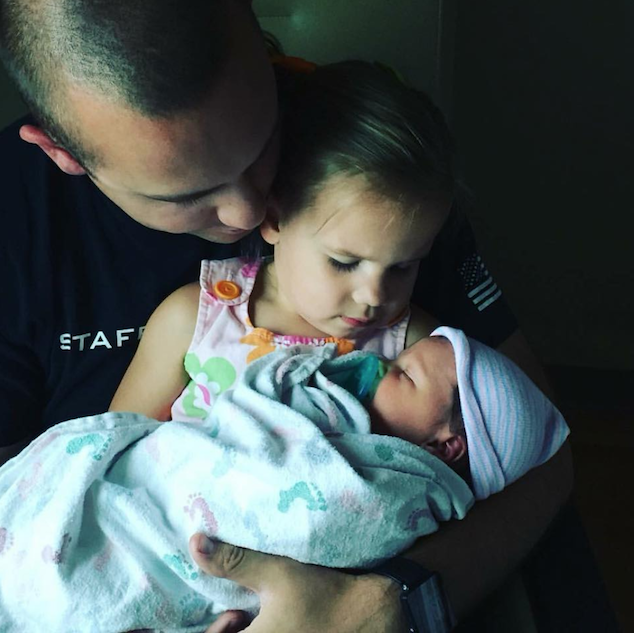 Deputy Zackari Parrish: 'God never uses anyone greatly until he tests them deeply.'
Perhaps most poignantly, social media posts on Parrish's Facebook wall showed the officer sharing memorials to other slain police officers from other departments. In one post, Parrish posted, 'God never uses anyone greatly until he tests them deeply.'
Parrish had a brief career in sales before he became a law enforcement officer, according to the page.
'Zack fed off adrenaline,' the page said. 'From snowboarding in the backcountry, to his job as a Douglas County police officer, Zack didn't back down to any challenges or fear.'
The initial call to the residence came after a neighbor called 911, with Sheriff Spurlock saying it didn't appear to a domestic relations issue but rather the suspect, 'making a ton of noise and annoying everyone around him.'
'The four officers all arrived at the same time. I do know that all of them were shot very, very quickly, and they all went down almost within seconds of each other,' reiterated the sheriff. 'It was more of an ambush-type attack on our officers. He knew we were coming, and we obviously let him know that we were there to investigate the disturbance.'
'The suspect continued to shoot at officers for some time until he was by officers and killed'.
The officers arrived at the apartment just after 5 a.m. They went inside after one of the residents allowed them in, Spurlock said, and were shot at 'almost immediately' as the gunman barricaded himself inside a bedroom.
Adding, 'Zack was a good kid, a smiley kid… Eager to work and eager to serve. His wife told me today that he loved this job more than he loved any job he had. You get a kid like that, just loving to serve and unfortunately he was called today.'
The suspect's identity has yet to have been made public, that said police said there had been previous encounters with the suspect who used a semi-automatic rifle during the shooting. Police said the suspect had no prior criminal history.
In the aftermath of Parrish's shooting death, police commemorated the fallen deputy with a line of police cars leaving Littleton Adventist Hospital and traveling along Colorado State Highway 470 led by two officers on motorcycles. As police, the community and the public at large wonder what led to yet another violent, tragic and senseless episode to infect itself.
A GoFundMe page to help Parrish's family has so far raised more than $30,000 as of Sunday afternoon.
Welcome to a brave new America….
Dozens of first responders honored fallen Douglas County Deputy Zackari Parrish as his body was escorted from Highlands Ranch to the coroner's office. The 29-year-old dad was shot & killed this morning while responding to a call. #EndofWatch #RIP pic.twitter.com/WZuylRGSXT

— 9NEWS Denver (@9NEWS) December 31, 2017