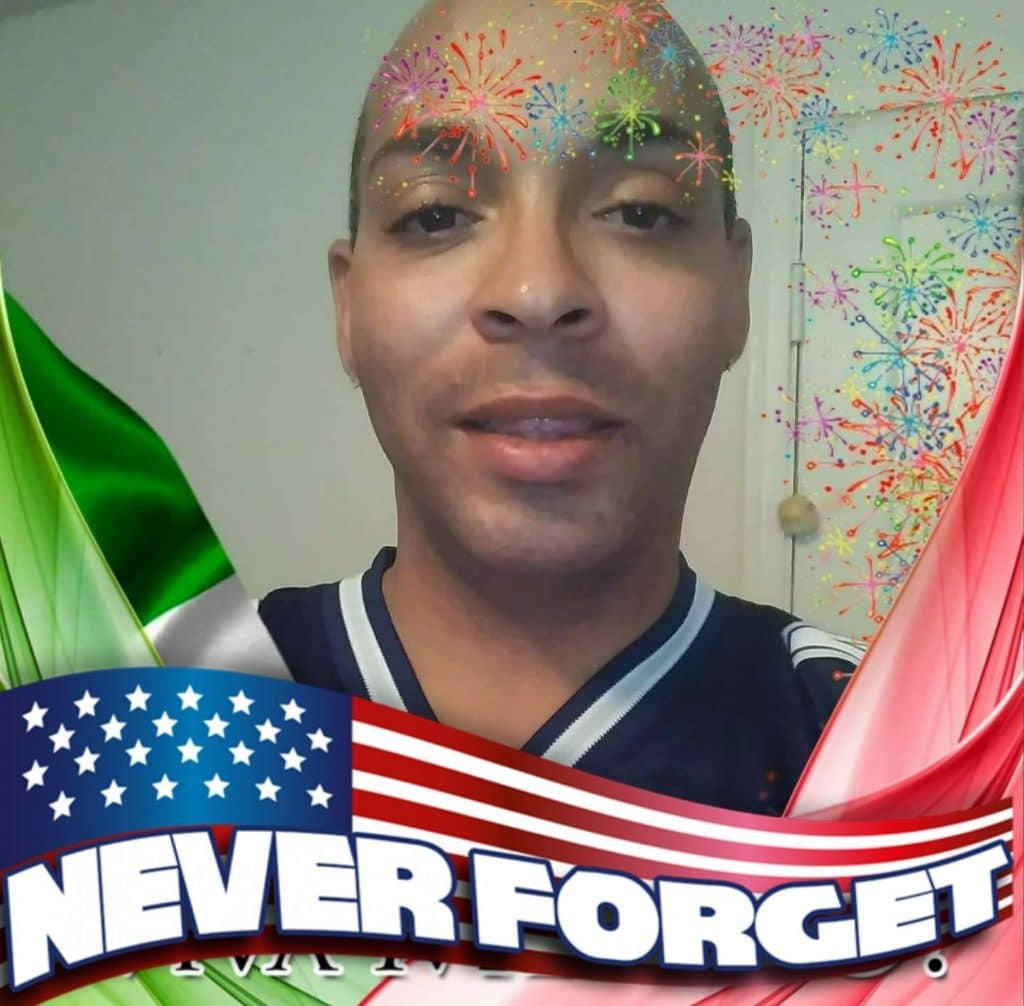 Roderick Lamar Robinson an Oklahoma City man has been arrested after making copy cat mass shooting threats on Facebook. The new social media pursuit.
Roderick Lamar Robinson a 39 year old Oklahoma City man has been arrested after threatening to carry out a mass shooting in his home city and San Antonio similar to the one in Las Vegas which left 58 people dead and 527 injured.
Robinson's arrest came after social media users alerted authorities upon the Bexar County man posting on Facebook, Tuesday night of his alleged intent.
Upon his arrest, Lamar Robinson was charged with a terrorism hoax under Oklahoma law and terrorist threats reported My San Antonio.
In his post, Lamar  threatened to 'kill all' patrons on North Main Avenue, San Antonio, which is reportedly a 'hub for the city's LGBTQ community'.
"It's war b–ches an [sic] no one is safe on the strip," wrote Robinson, who goes by Rod Lamar on the social networking site. He went on to threaten that he would do 'more than' what happened at the country music festival in Las Vegas – the deadliest gun massacre in modern US history.
Come Wednesday morning, more than 300 people had shared the distressing warning, most of which were to warn their San Antonian friends to avoid the area. Of note, the man's threat had by then being taken down. 
Robinson later posted an apology (do you suppose?) to his page, saying that he 'regrets' what he said and that there is 'nothing to worry about'.
Roderick Lamar Robinson mass shooting threats: Using Facebook as your very own weapon to terrorize. 
Wrote the would be aspiring mass shooter, 'Nothing to worry about I'm so in love with the San Antonio strip I regret what I said,'
Adding, 'Can't you folks see that I wish I could come back an cry an tell all of you how much I miss you an love you I'm so for real when dreams are broken it makes us say all kinds of things.'
Responded Zach Torres on the man's page, 'You really think its all good now lmao, hell nah your done, Your in some trouble, please come to SA so they can put you behind bars lol not the one at the strip either, the nice steel ones baby!'
Responding to the alleged threats, Oklahoma City police Capt. Bo Mathews said it wasn't known if Robinson had the weapons needed to carry out a mass shooting, but that any such threat would be taken seriously.
'You can't just, under your breath, say these kind of things anymore,' Mathews said. 'You do have to take it seriously now.'
Jail records show Robinson, remained in custody Wednesday. No attorney was listed to speak on his behalf.
Welcome to a brave new America…