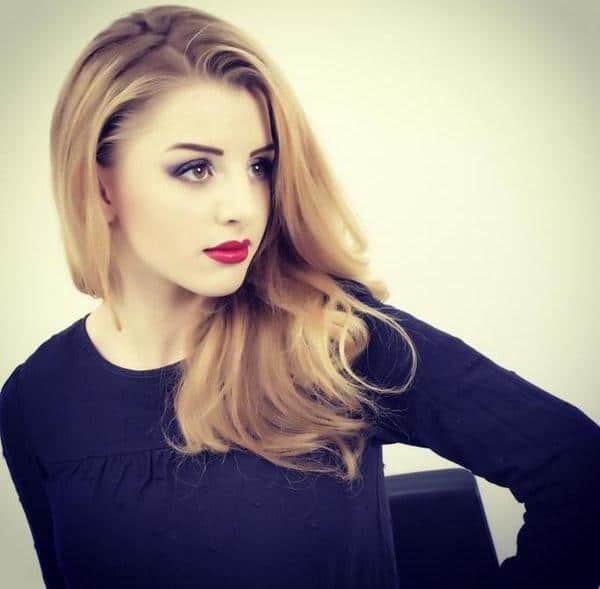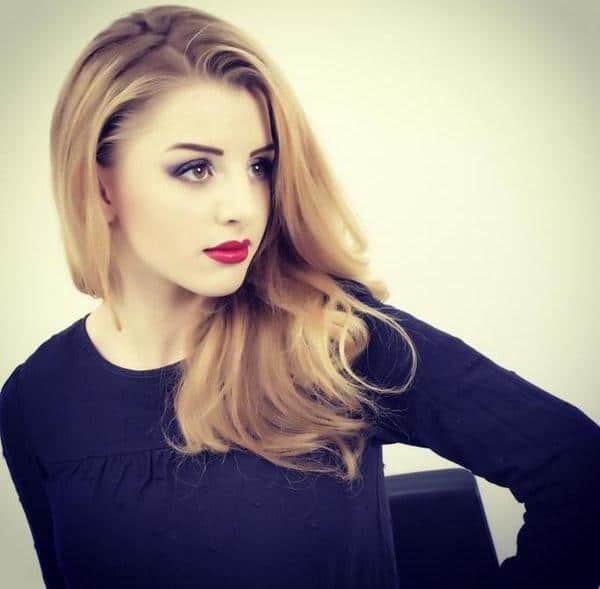 Lidia Dragescu an Essex student and figure skater is identified as the woman who jumped to her suicide death from London's St Paul's Cathedral.
The family of 23 year old UK woman Lidia Dragescu who last week jumped 100 feet to her suicide death inside the dome of London's St Paul's Cathedral said the student found the world 'a bad place to live.'
Dragescu, from Romford, Essex, fell from the Whispering Gallery to the cathedral floor in front of visitors last Wednesday. 
The death of the 23-year-old, described as an 'outstanding student and talented figure skater', is not being treated as suspicious by police. At the time of her death, Dragescu was weeks into a biomedical degree at the University of East London.

In a statement released by City of London Police, Dragescu's family described her as having 'a soul from another world'.
Told the family: 'Our daughter and sister was the most beautiful person in the world. Her heart was pure and kind, a soul from another world.
'She was an outstanding student and a talented figure skater. Beautiful, intelligent and kind. She would always help me, not allowing me to do any difficult chores.
'Her love for us was beyond measure, she was selfless and kind. Everything that she had she shared with us, always putting us first. We love her and will always love her. For Lidia, the world has been a bad place to live in.'
Investigators said Lidia's death is being treated as non-suspicious and officers will compile a report for the coroner.
Not clear is why the woman chose to jump from the cathedral and how long she had been suffering with mental well being issues?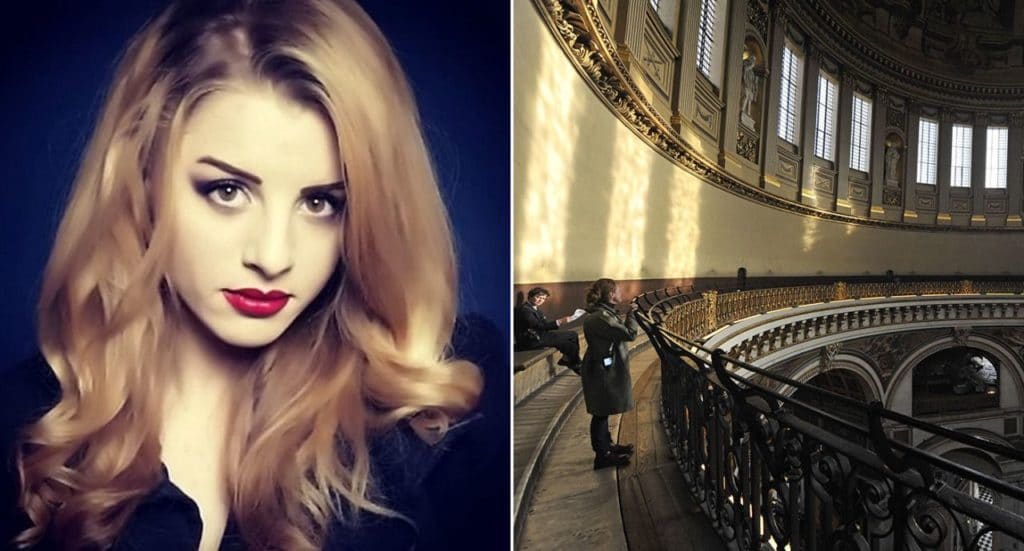 Lidia Dragescu loved spending her time at St Paul's Cathedral told family.
Dragescu's death happened last Wednesday at 10.30am as she purposefully jumped 100 feet from the Whispering Gallery to her death. At the time first aiders attempted to save her life as they waited for paramedics to arrive.
The Whispering Gallery has metal railings around its narrow walkway to protect the public. The student had been observed climbing over safety barriers before leaping to her death. 
The walkway is at the base of the dome, which then rises a further 180ft.
Reiterated Lidia's mother, Isabella, 'She went to St. Paul's at least once a week, we would go together every Sunday. 
'When she was alone she would go there by herself and when she wasn't happy, it was her favorite place in the city.'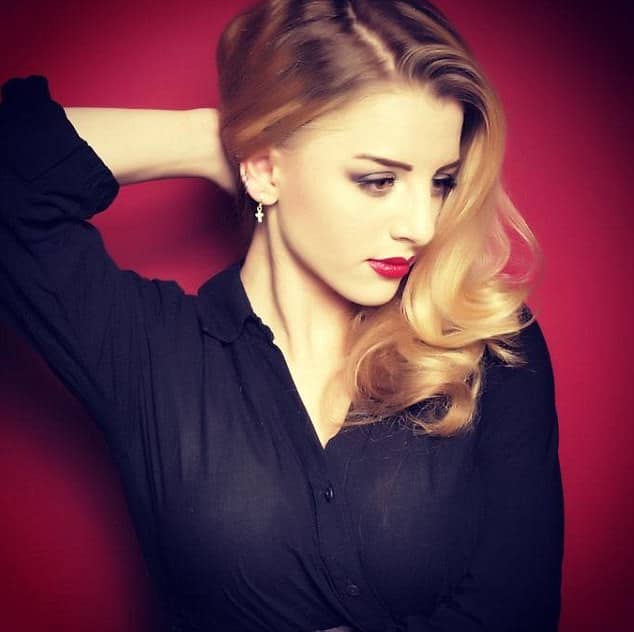 Isabella Dragescu mother: She didn't seem unhappy about anything. We expected her to become a brilliant doctor, brain surgeon.
Isabella Dragescu, 44 said that while her daughter excelled at academic studies, she found it hard to make friends.
Added the mother, 'She loved it there and we often climbed those stairs up to the Whispering Gallery. We last went together in September.
'I do not understand, she was different, she was very kind and she was the definition of good, she wouldn't hurt a fly. 
'I remember she wouldn't let me do anything around the house, "I will do it", she would say. 
'She didn't have friends but she was kind, selfless and did everything for her family.'
While also adding, 'She loved us very much, she didn't seem unhappy about anything in particular, she was normal and she was very happy and exited to start her career as a doctor. 
'After one year at University of East London she was going to move to King's College, they had said she must do at least one year of biology and chemistry. 
'She was an ten-out-of-ten, A grade student, she desperately wanted to be a brain surgeon and was mesmerised by the brain. 
'We are all so upset and her twin brother has told me he will never celebrate his birthday again. 
Responding to Dragesu's suicide, St Paul's released the following statement: 'The cathedral is deeply saddened at the death of a visitor on the morning of Oct 11.
'Although robust procedures for emergency situations are in place, and today's response bore that out, it does not lessen the shock we feel as a community, especially for those who witnessed and responded to this incident. 
'We hold also in our thoughts those visitors within the cathedral at the time. We think and pray especially at this time for the woman who died, and for all those who were close to her and who loved and cared for her.'
The cathedral closed for the day following the incident and cancelled the Annual National Service for Seafarers.