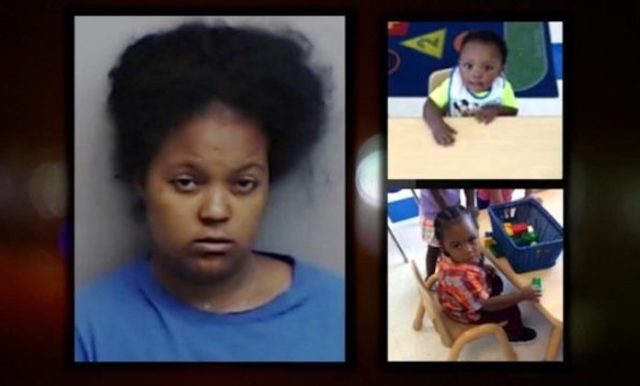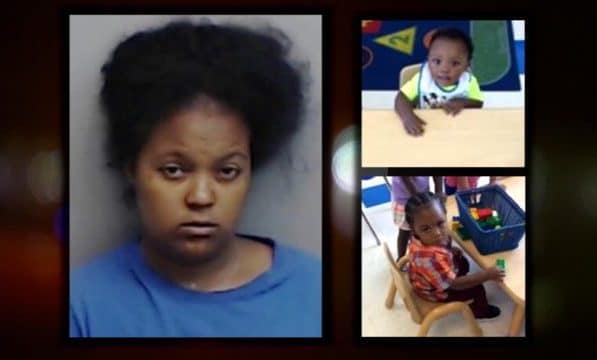 Lamora Williams cooks her two toddler sons in an oven. Family claim a tragedy could have been averted after repeated failure from the state of Georgia to intervene. 
Lamora Williams a 24 year old Atlanta mother has been arrested after allegedly cooking her one year old and two year old sons alive in an oven before sharing footage of the macabre aftermath to their father on a video call.
Cops say Williams stuffed the toddler boys, Ke'Younte Penn, 2, and Ja'Karter Williams, 1 in the oven some time between midnight Thursday and 11 p.m. Friday. 
An arrest warrant for the single mother of four cited Williams killing the children 'by placing them in an oven and turning it on,' reported the Atlanta Journal Constitution.
The official cause of death is pending an autopsy.
Police say, upon 'cooking the two boys', Williams called the brother's father, Jameel Penn, Friday night to show him live video of the crime scene — including the children lying burned on the floor, prompted the man to call 911.
Told the father who was estranged from Lanora during a Saturday vigil, 'I ain't got no soul no more,'
'Ja'karter, Keyante, my world, my everything. I'm lost.'
'It was like a real horror movie. it was Friday the 13th,' the father said via a wsbtv.  'When I saw my kid, how I saw my kid, that's when I knew what was going on.'
Also present at the household at the time were the toddler's 3-year-old brother who survived unharmed. The boy, Jameel Penn Jr., said he saw his mother allegedly kill his brothers.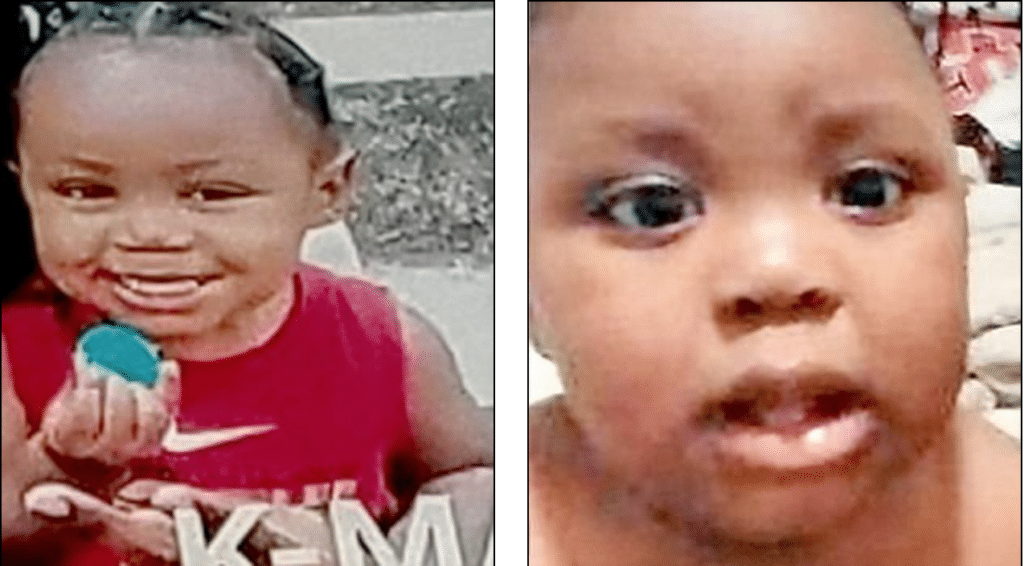 Lamona Williams family insist attempts at Georgia State assistance went unheeded.
AP reported police saying the children had obvious injuries, including burns. A neighbor shared a photo that shows police removing a huge piece of evidence: the entire oven from inside the apartment.
Lamona is though to have quit her job days before the double murder because she couldn't find a babysitter, having told friends she'd 'had enough'. 
Upon her arrest on Saturday, Williams was booked on felony murder charges along with felony child cruelty and ordered held without bond in Fulton County jail. During questioning, Williams told cops she'd left the kids in a sitter's care and found the kids dead when she came home late Friday.
Relatives have since disclosed Williams suffering from an undiagnosed mental disorder. A report via wsbtv cited Williams' mother, Brenda Williams saying her daughter suffering from mental health issues, 'her whole life.'
Williams' sister, Tabitha Hollingsworth said that family had feared 'this could be something that could possibly happen.'
Adding, 'She's had issues from a baby. Issues my mom tried to address with the state of Georgia.' 
According to cops, Williams' 6-year-old daughter was placed in family members' care. 
It remained unclear was how the mother continued to retain custody of the three toddlers given her unhinged condition.
Come 2014, Lamora's mental well being rapidly deteriorated with the death of her father,  followed by a miscarriage along with the father of her three sons leaving her.
Of disconcert, Brenda Williams said she called child services over three years ago expressing concerns over her grandchildren's wellbeing, claiming, 'that nothing was done.'
The grandmother acknowledged her daughter receiving 'some help' from her estranged boyfriend, the boy's father, while insisting, 'it wasn't enough'. While Lamora's sister added that the mother battled with mental health most of her life, with her condition increasingly degenerating in recent years. Despite efforts to get medical help, Lamora refused, refusing to believe she even had a mental health problem, even refusing in the end to open for family relatives when they knocked on her home door.
Williams had been scheduled to make her first court appearance on Monday but failed to show up.