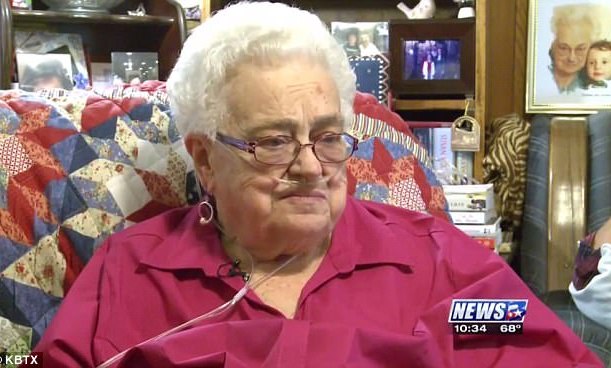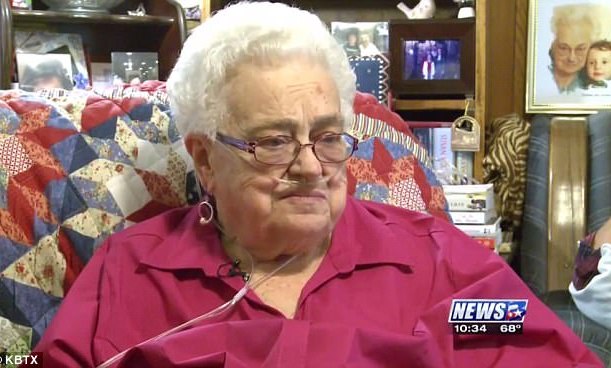 Right decision? Frankie Ruffino a veteran Texas Walmart employee is fired after pocketing a $1 bill she found on the floor. 
Disconcert has come to the fore with the revelation that octogenarian Texas Walmart worker, Frankie Ruffino, being fired for pocketing a dollar bill that someone dropped on the store floor.
The 84 year old pensioner's dismissal came a day after having found a one dollar bill at Texas's Brenham Walmart store, October 10. Ruffino who greeted shoppers had worked up to a decade for the Walmart's store.
Told Ruffino via KHOU.com, 'I found a dollar bill on the floor, just one dollar bill.'
Speaking to the media outlet, the long term Walmart worker and cancer survivor said she discovered the $1 bill lying in the aisle as she was getting ready to close up.
Ruffino picked up the bill and put it on her walker before going home that night.
 Frankie Ruffino volunteers to return the $1 bill she found:
The next day her managers asked to see her.
Asked management, 'Did you find some money yesterday?'
To which Ruffino told of having replied, 'yes, I picked up a dollar bill, here it is right there.'
The following day Ruffino was terminated from her decade long job. 
'She said, 'I need your badge and your vest," the grandmother said via KHOU. 'You have been let go because of your integrity.'
'I said, 'How am I going to push my walker and walk myself outside,'' said Ruffino. 'I needed the job to take care of myself.'
Define integrity?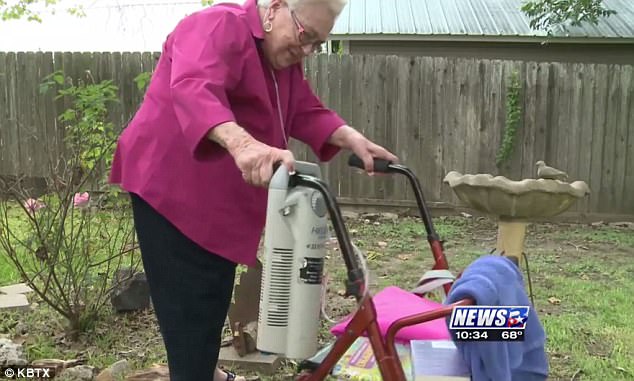 And what are Frankie Ruffino employee rights? 
Ruffino, who has worked for 70 years, said she relies on her Walmart job to pay for her medication and the oxygen tanks she requires reported the nypost.
She also claimed that in her nearly 10 years of service to Walmart, she's kept a spotless record. According to Ruffino she has never called in sick and hadn't taken a vacation in five years at the outlet where she worked five days a week.
Reiterated Ruffino, 'I was hired as a greeter, which is what I wanted to be,'
'I gave it my all, that's all I can say, never came late.'
'I wanted to work real bad.' 
Walmart has since refused media overtures saying the store does not comment on personal matters. It wasn't immediately understood if Texas state law provides Ruffino with any means to challenge her dismissal. 
In the interim, Ruffino has pled she just wants her job back….
Welcome to a brave new America ….
Right decision? 18 year Walmart veteran fired for returning found money too slowly