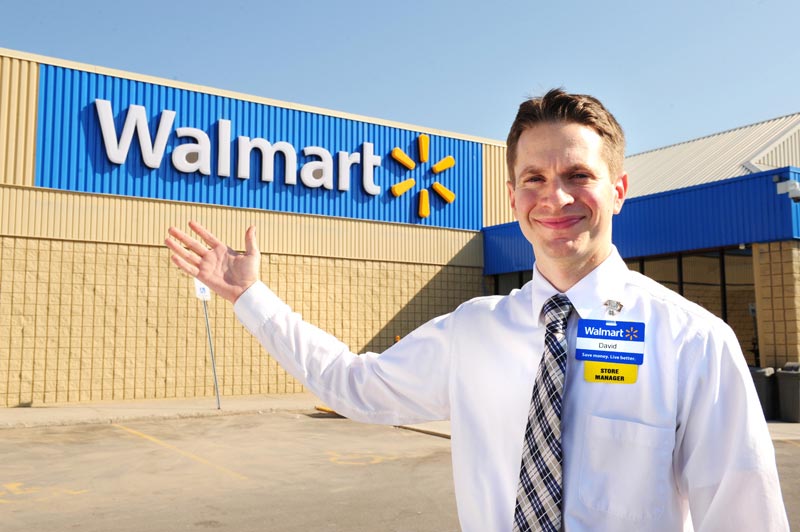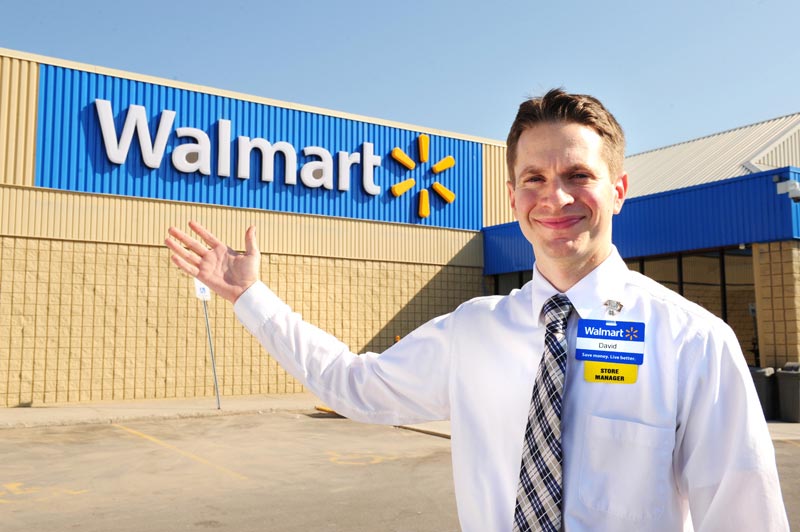 Debate has ensued after Walmart fired 18 year veteran employee, Michael Walsh failed to return $350 he came across in the parking lot too slowly. Slowly being defined by half an hour.
The incident which came to happen last month according to a report via the Albany Times Union led to the 45 year old maintenance worker being terminated on grounds of 'gross misconduct.'
A decision which hasn't sat too well with Walsh who told the outlet, 'The only thing I did wrong was hesitate,'
Adding: 'I didn't steal anything. They didn't give me any warning. They just fired me.'
That's right Mike, so much for loyalty, assuming one believes employers owe employees as much?
It all went down something like this:
Via the Times Union: Walsh said he found a $5 bill in the parking lot and immediately went inside and turned it over to a manager. When he went back outside — his job involved picking up garbage and collecting stray shopping carts — he found a small stack of bills, $20s and $10s, in the parking lot. It was not in an envelope and bore no identification.
He completed his task and when he got a moment, he counted the cash: $350. He stuffed it in his pants pocket. He went back inside the store, which is adjacent to a Berkshire Bank branch, and was about to turn in the bundle when he heard a commotion.
"A woman was yelling at a manager, freaking out that she lost her money and I got nervous," said Walsh, who speaks haltingly and has anxiety issues. "I kind of froze and didn't want any trouble."
Walsh returned to his job, which included cleaning the bathrooms, and he gave a manager the $350 in cash about 30 minutes after he found it. The manager took the money and Walsh heard nothing more.
Two days later, a manager confronted Walsh with surveillance tape and subsequently fired him.
Walsh, who'd recently gotten a raise, to $14.35/hour, was two years away from a 10 percent lifetime discount card for 20-year employees.
Of course one wonders if the man would have still gotten the sack if he had only found $35 and failed to return it in time or if better still he kept the loot to himself. Assuming of course surveillance cameras didn't catch him holding on to the loot on store premises.
Offered the sacked employee: 'I was really looking forward to that lifetime discount card in two more years,'
'They took that from me.'
Reacting to the man's firing, customers in support of Walsh took to social media, with one woman, Jennifer Marek writing on a petition on Facebook. 'I am disgusted for what you have done to Mike W,'
'He turned that money in as soon as he was capable. You have no right to judge someone else's reasons for wanting to be sure things were handled as appropriately as possible. I don't think a good chunk of people would have even turned it in.'
Whilst another customer  wrote, 'Shame on you Walmart for the firing of Michael Walsh. If this is the way you treat your long-time, loyal employees, I will no longer be a long time loyal customer. My business will go to other stores, no matter how inconvenient.'
The man's dismissal has since led to some wondering if the man was fired for a number of reasons which weren't disclosed, with the latest incident being the straw that broke the camel's back or as some have wondered the outlet seeking to use measures to keep the fear of God in its employees, which of course sounds all the more probable reason in the heady times of corporate America.