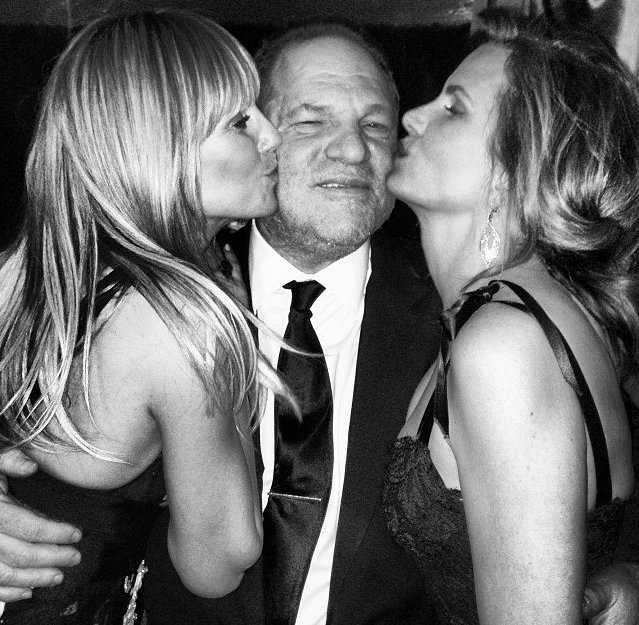 Donna Karan defends Harvey Weinstein sexual harassment allegations: NYC designer opines that women are dressing too seductively and courting grief. 
Famed NYC designer Donna Karan has come to embittered Harvey Weinstein's defense saying sexually harassed women may have courted sexual harassment after having dressing seductively
'You look at everything all over the world today and how women are dressing and what they are asking by just presenting themselves the way they do. What are they asking for? Trouble,' the 65 year old designer told via the Daily Mail.
Adding, 'To see it here in our own country is very difficult, but I also think how do we display ourselves? How do we present ourselves as women? What are we asking? Are we asking for it by presenting all the sensuality and all the sexuality?'
The DKNY founder, who is friends with Weinstein's wife, fashion designer Georgina Chapman, described the couple as 'wonderful people,' adding: 'Harvey has done some amazing things.'
Asked if Weinstein had been 'busted,' Karan responded, 'I don't think it's only Harvey Weinstein.'
Donna Karan defends Harvey Weinstein: Are women asking for it when they dress 'too sexually?' 
The designer's comments, ostensibly claiming that Weinstein's victims 'asked for it' by dressing seductively serves to shift the blame of the sexual abuse back on to the victim, Which is to invite the adage that men can never be responsible for their actions and that a women ought to accept culpability if she dresses in a way that may inspire any man to cross boundaries and sexually assault a woman. A phrase that comes under the ambit of slut shaming.
A point of view that appears to be at odds with the designer who has perennially championed the rights of women and been instrumental in their sensual denouement in society with her female assertive and daring outfits.
While any woman ought to be open to the idea that the world is indeed replete with men who don't hesitate to use their power, masculinity and society's skewed perception of women's role, one is wanton to wonder how any man can ultimately pass off his actions as the fault of a woman? Irrespective of how or where she dressed.
Of note, Karan's comments come as many of Weinstein's former friends, including actresses, Judi Dench and Meryl Streep, having denounced the producer based on the sexual harassment allegations.
And there were these reactions on social media too….
Has this woman lost her mind?? #DonnaKaran says women ask to be assaulted depending on how we dress? WTF?? ?? https://t.co/FiJ79hm7iT

— ShawtyNTweetland? (@rippepessister) October 9, 2017
Err, is it just me or did Donna Karen just slut shame @rosemcgowan & @AshleyJudd? #Weinstein https://t.co/tjR36x3Trh

— Colorado RedTraci (@goptraci) October 10, 2017
Speechless that she could even think this. Donna Karan defends Harvey Weinstein and blames victims https://t.co/BzgYVSfU5S via @MailOnline

— Donna Nalbach (@Donna_Nalbach) October 9, 2017
OMFG at Donna Karan comments re Harvey Weinstein. Used to love DKNY. Blacklisted for life, victim blaming is never okay.

— Miss Chievious. (@Petit_Galaxie) October 9, 2017