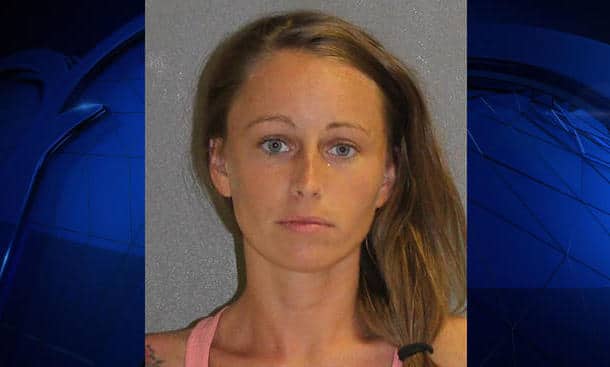 What led to Brittany Bonin an Edgewater, Florida woman attacking her ex boyfriend and burning the man's home down? 
A fight over a teddy bear has led to Florida woman, Brittany Bonin being arrested after setting her ex boyfriend's Edgewater, home on fire, along with stabbing an off deputy who tried protecting the ex. 
Demanding the return of a teddy bear she had given her ex's 18 month old daughter, Bonin, 26, allegedly make her way into Michael DeMalia's home while the ex fled for safety at the house of a neighbor's home, an off duty deputy.
Before leaving her ex's home, Bonin allegedly set the man's home on fire before following her ex to the neighbor's home (yes kids, you see where this is going…) where Bonin attempted to attack the ex reported WESH.
The toddler was not home when the fire started,
Volusia County Capt. Cliff Williams, the off-duty deputy, attempted to protect the ex from Bonin only for the 25 year veteran to be stabbed as he shielded his neighbor.
Police said Williams was brought to Florida Hospital in New Smyrna Beach with injuries that were not life-threatening.
'It just goes to show you are never truly off duty,' said Sheriff Mike Chitwood via WFTV. 'He took a knife wound that was meant for someone else because his instinct was to step in as a protector.'
Edgewater Fire Rescue were able to extinguish the fire at the ex's home but not before sustaining significant damage.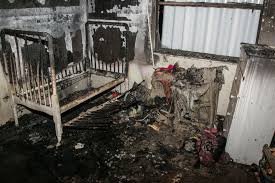 Brittany Bonin placed on suicide watch:
Bonin was booked at Volusia County Brach Jail on charges of assault, battery and arson reported WFTV.
She appeared before a judge Sunday morning and was denied bail, with the former girlfriend placed on suicide watch and ordered a mental health evaluation.
A report via the ledger told of the former couple having dated off-and-on for about five months, before splitting for the final time during the early part of the year.
Bonin it was disclosed upon intended to murder her ex and burn the man's home down had also intended to subsequently crash her car in an effort to commit suicide.
It wasn't immediately clear what led to the former couple's relationship 'breaking down.'
Victim's sister just took us into the house. Says Brittany Bonin set multiple fires inside including one in 18month old niece's crib @WFTV pic.twitter.com/Y2jCzgNjb5

— Cierra Putman WFTV (@CPutman_WFTV) October 22, 2017