Tony Le Minneapolis husband strangles wife after returning home from a three week vacation only to find out his wife had filed for divorce.
Tony Le a 55 year old Minneapolis, Minnesota husband has been arrested after strangling his wife to death after the woman filed for divorce.
Michelle Le's murder came after her husband of 20 years returned home Monday from a three week vacation only for the man to find out she'd filed for filed for divorce.
Police were soon called to the home where the 48 year old woman's body was found curled up in a downstairs room.
Upon questioning, the husband 'willfully' admitted his wife's murder while saying they'd been having troubles lately because she wanted to break up.
The pair ran a nail salon business near their home, which according to the couple's son had been undergoing hardship.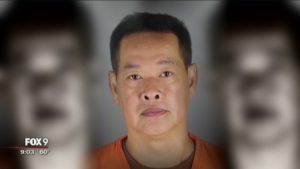 Tony Le Minneapolis husband 911 call: 'my wife is dead'
A report via WCCO told of Le having returned to the family home after traveling to his home country of Vietnam, Monday morning only to be confronted with the news that his wife had gone through with her threats to file for divorce.
Incensed, Michael Le followed his estranged wife into the bathroom and then strangled her from behind with a telephone cord as she tried to fend him off.
When she suffocated, he called 911 but at first said he didn't know why she was dead. 
When officers arrived on the scene just before 9am, Tony greeted them by saying 'my wife is dead'. 
From there the husband was taken into custody where later admitted to the murder. 
Come Tuesday, Tony Le was with second-degree murder, with husband having been scheduled to make his first court appearance Wednesday afternoon. The Minneapolis husband is currently being held on $1.5million bail.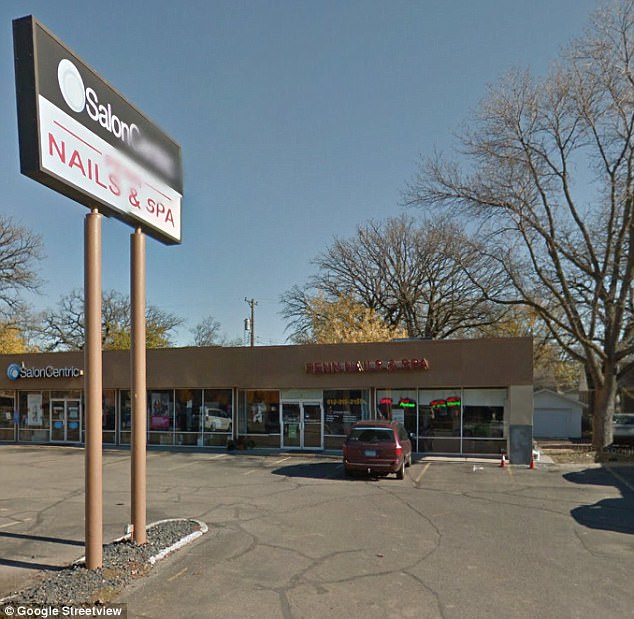 Michelle Le Minneapolis wife remembered:
Tony and his wife were owners of Penn Nails and Spa in Richfield, which they opened in 2013. 
They have two sons, who are young adults. 
One of their sons told investigators that his parents had previously had arguments about their business. 
Those who knew Michelle from the nail salon mourned her loss, and a memorial at the shop was set up with flowers and a Buddhist shrine.  
Told mourner, Bree Cowan via KMSP, 'She's very well known in the community, everybody raves about her and talks about her. They provide a great service here,'
Adding, 'I don't know what's next. It affects us too. They were great neighbors in the business sense, and great people, so I'm just shocked.'
While client Karen Stone, said, 'I am going to miss her so much — not only was she a manicurist, she is a friend.'
Adding, 'My heart is broken, I have known Michelle for 17 years, I have had dinner at her home.'