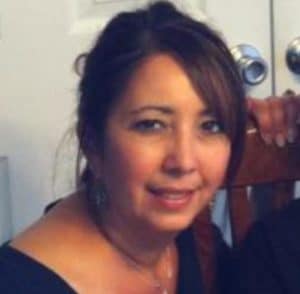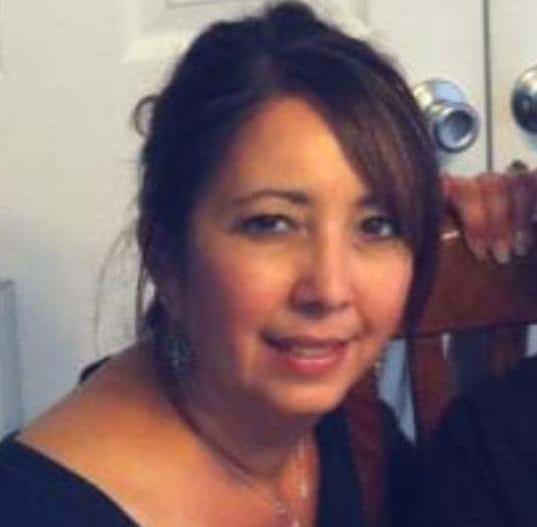 Mark Owens Chalmette husband murders ex wife with axe in ambush attack: How a husband with a history of domestic violence lay in wait for Kim Owens. 
Mark Owens a New Orleans, Louisiana man with a history of domestic violence has been arrested after killing his ex wife with an axe as she made her way to work Wednesday morning.
A report via The Times-Picayune told of the 56 year old former husband possibly hiding under 48-year-old Kimberly Owens' Chalmette home she shared with her mother when he ambush attacked her outside at around 8 a.m.
Owens' mother watched the horror unfold and begged the former husband to stop butchering her daughter, police said. A neighbor also witnessed the ax attack, cops said.
The mother wasn't targeted by Owens and managed to go back into the house to call 911.
Kim Penney Owens — who worked as an accountant, according to her Facebook page — died at the scene. Police recovered the ax nearby.
Told St. Bernard Parish County Sheriff James Pohlmann during a press conference, 'My understanding is she was leaving for work early that morning and was walking to her car and … the ex-husband … emerged from underneath the house.' 
Adding, 'He may have been hiding — that hasn't been confirmed yet — and attacked her, surprised her.'
Owens allegedly struck Kimberly several times with the ax, causing a number of critical injuries. She was later pronounced dead at the scene.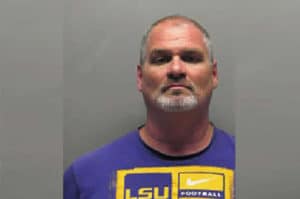 Mark Owens Chalmette husband: A history of domestic violence and prior arrests.
At the time of Owens' murder, the former couple who have a son together were in the midst of an ongoing dispute. The couple had been divorced two years after nearly ten years of marriage noted the advocate.
Of disconcert the Sheriff went on to say, Owens, having an extensive history of domestic violence.
In 2014, Owens filed for a restraining order against her ex after he accused her of having an affair with another man, Pohlmann said at a press conference.
In 2015, he kept Kimberly hostage at her home in another location while he was armed. He was charged with false imprisonment and simple battery at the time.
At one point, Owens worked as a correctional officer for the St. Bernard Parish Sheriff's Office.
Following the blood-letting, Owens turned himself in, with cops charged him with second-degree murder. He's currently being held at St. Bernard Parish jail.
Mark Owens faces mandatory life imprisonment if convicted.