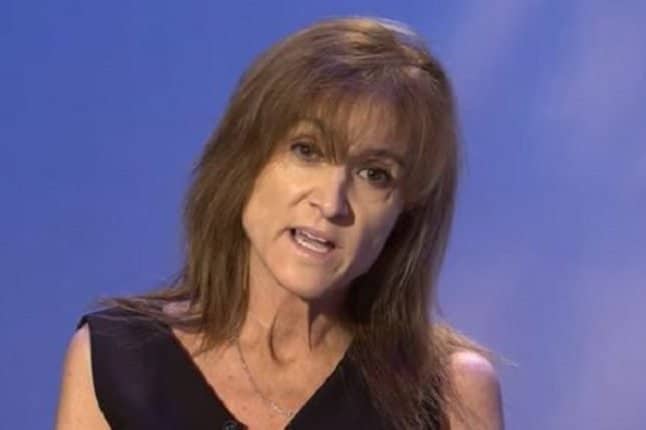 Kimberley Paige Barnette a Charlotte, North Carolina mayoral candidate causes umbrage after posting, 'Vote for me cause I'm white'.
Kimberley Paige Barnette a former magistrate judge running for mayor of Charlotte, North Carolina has caused disconcert after urging her followers to vote for her because she is white.
Posted the 53 year old Republican hopeful on Facebook, 'Vote for Me! Because I' Republican, Smart, white and traditional,' reported the The Charlotte Observer.
The less than subtle call to arms led to outrage on social media, with North Carolina-based criminal defense and business litigation attorney Greg Doucette calling Barnette 'a brunette Ann Coulter.'
While another commentator wrote, 'You are NOT doing conservatives or Republicans any favors.'
For those who don't believe a mayoral candidate would advertise herself as "white" pic.twitter.com/fXoBEKMolF

— T. Greg Doucette (@greg_doucette) September 2, 2017
Amending her statement, Barnette added fuel to the bonfire when she wrote, 'There is a group called Congressional Black Caucus. I'm sorry if I described myself as white and it offended others.'
Paying attention to the hoopla (and doing the political fall out math in their heads) was the Republican Party which quickly distanced themselves from the long shot Charlotte mayoral candidate. And how.
'The Charlotte mayoral contest will…not be decided based on the skin color of the candidates,' the party said in a statement. 'Any suggestion that a candidate is more or less qualified for political office based on their skin color alone, is offensive to North Carolina Republicans and we condemn it,' the chairman of the party added.
Of course one wonders if the Republican home team would have issued such a statement had Barnette been the favorite?
Of note, Barnette's dogma appears to corroborate her particular ideologies.
During a mayoral debate in August, the Washington Post reported Barnette criticizing protests over the shooting death of Keith Lamont Scott, the disabled black man who was killed by police in 2016.
Barnette described the protests as 'expressive of Democratic behavior.' (who knew?). 
'As mayor, what I would like to discourage is assembly,' Barnette said. 'Protests are confrontational, they're chaotic, they scare people. I believe there's a better way to express yourselves.'
Barnette also shared her thoughts about keeping poor people out of Charlotte, the rights of transgender people, as well as policing.
'We should attract higher-income people,' she said during a debate last month.
We shouldn't 'encourage more lower-income people to [come to] Charlotte,' she said, according to local press.
Noted the slot, 'Her thoughts typify a familiar thread of racism and discrimination that has unspooled itself all the way to the White House. Her Facebook status, with its emphasis on race and intelligence, is just a crass confirmation of what her policies already said.'
So much for the presumed ideal of bringing, 'critical government services in a colorblind way, and in a society that judges all people by the content of their character, rather than the color of their skin.'
Never mind government services these days comes at the rattle sound of one's checkbook, just ask corporate oligarchy America.
Barnette has since deleted her Facebook post. A moot exercise in ensuring her longer than ever status of making Charlotte mayor.