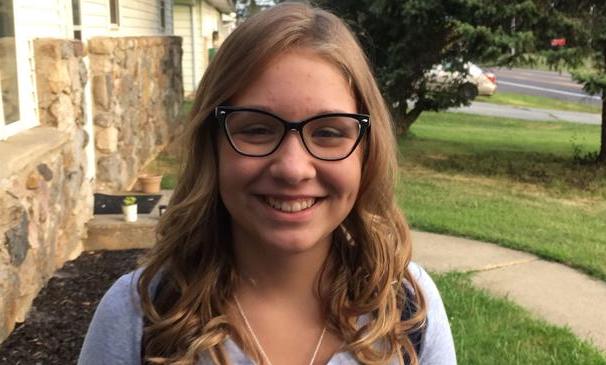 Emma Raymondo a 12 year old Easton, PA. girl dies after being struck by passing car while getting ice cream. Police decline to identify or charge driver. 
Greeting pupils at Tracy Elementary School at Easton, Pennsylvania as they returned to school Monday morning were grief counselors who were waiting to comfort students after news of their beloved classmate, 12 year old girl, Emma Raymond having been killed Friday night.
A report via the McCall told of Emma walking with her three younger siblings along the shoulder of Nazareth Road, Palmer Township, as they returned from getting ice cream, only feet away from the family home, when Emma was fatally struck by a passing car just on 8pm. 
Despite being rushed to hospital, Emma would be declared two hours later.
'Our collective hearts are broken at the news of this tragedy,' Easton Area School District Superintendent John Reinhart said Sunday. 'She was a delightful child. Many of our students and staff members at our middle school are in shock and in deep sadness at hearing this news.'
A seventh-grader at Easton Area Middle School, Emma was an honor roll student who recently received the Presidential Education Award For Excellence, Reinhart said.
On Saturday, Easton Area Principal Charlene Symia met with Emma's family and 'offered our condolences and prayers and also let the family know that we will do everything possible to help them pass through this terrible period of time,' Reinhart said.
Reinhart said counselors would be at the elementary school Monday because that's the school Emma's younger siblings attend.
'They are going to need all the love and support that we can provide to them following this terrible accident,' he said.
To date police have declined the identity of the driver, who has not been charged and was said to be cooperating with police. A report lehighvalleylive told of alcohol and drugs not being a factor in Emma being struck. The individual is understood to have remained on the scene at the time of impact and expressed great concern.
Of note, an autopsy was scheduled to be performed on Emma's body come Monday.
Palmer Township police are continuing to investigate the accident and gave no indication what caused it.
In an effort to help the family, Emma's uncle established a GoFundMe page at www.gofundme.com/emma-raymondo.