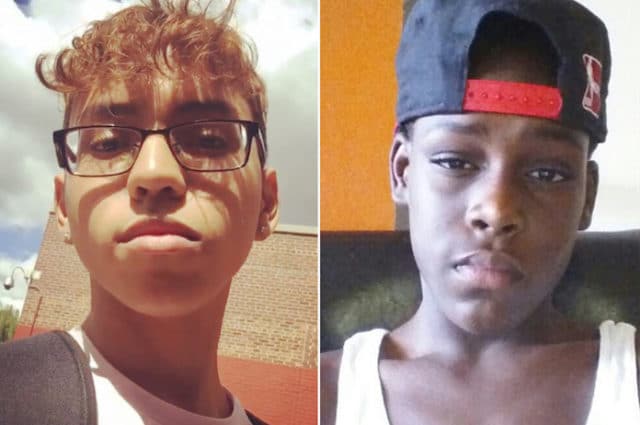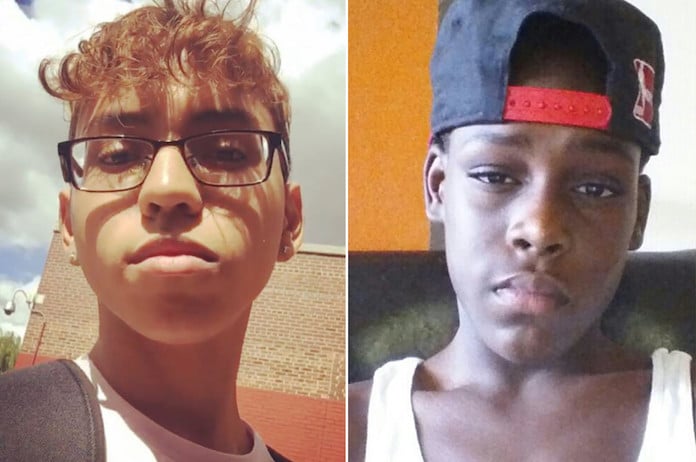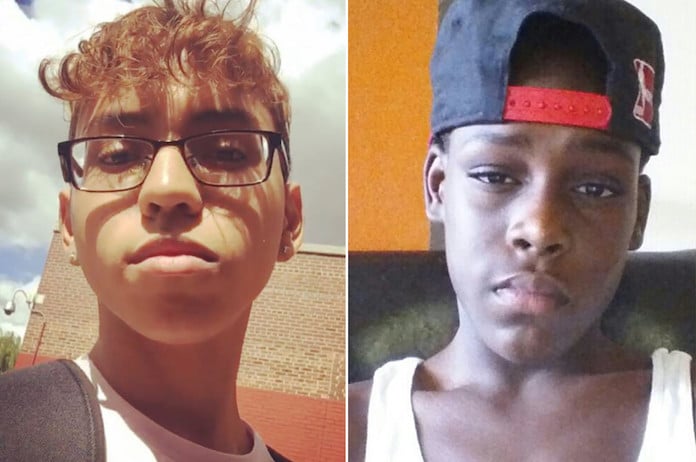 Abel Cedeno charged with murder: Was one Bronx student bullied to the point of lashing out against two classmates or was it premeditated? 
Abel Cedeno the Bronx student who fatally stabbed one student and critically injured another student has been charged with murder and attempted murder after stabbing to death fellow classmate, Matthew McCree, 15 and injuring 16 year old boy, Ariane LaBoy.
Along with murder and attempted murder charges, Cedeno was on Thursday booked with manslaughter, attempted manslaughter, assault and criminal possession of a weapon.
The charges follow the NYC high school student 'losing it' Wednesday morning during history class at the Bronx's Urban Assembly School for for Wildlife Conservation after what friends of Cedeno claim was an ongoing series of bullying and homophobic slurs.
The claims come despite police now saying that the 18 year old student had never been picked on before by the two younger students he attacked.
'The kids were calling him a f*****, calling him a s**c,' Savannah Hornback, 34, who works at the Bronx Community Pride Center, told the New York Daily News before Cedeno's arraignment on Thursday. 
Hornback says the tormenting was so bad that Cedeno would often return home from school in tears. 
'Those two kids in the class, they hit him,' another friend, Iris Couvertier, said. 'He said that they hit him in the face. He said it's because he's gay or bisexual.' 
Yanique Heatley, 18, a student at the school, said that Cedeno was 'different from the other guys.'
'He likes Nicki Minaj, stuff from H&M. He likes Kylie Jenner,' she said.
'He usually gets bullied a lot,' said Asia Jones, 18. She said fellow students bothered Cedeno in the hall and 'talk c**p to him.'
'He's nice,' she said. 'He's sensitive. He has a good heart.'
Another friend told the of the New York Post he was being bullied for his 'flamboyant' personality and snapped. 
'I heard he was being harassed,' she said. 'He's not aggressive. Everybody loves Abel. He's not a bad kid.' 
Of note, as Cedeno was being led from the 48th precinct police station, he was asked by reporters whether he had ever been bullied by the boys he stabbed, with Cedeno answering, 'yes.'
Why? Abel Cedeno Bronx student stabs Matthew McCree to death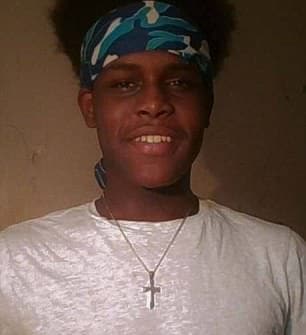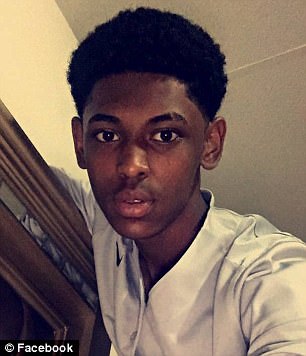 Abel Cedeno charged with murder: Police say the Bronx student never reached out to the school.
On his Instagram page, Cedeno posted pictures and videos of himself vamping with flowers in his hair, strutting down a street and singing along with female rappers.
Horbeck says that Cedeno reported the bullying to the school, claiming administrators didn't do anything. 
'After it had been reported numerous times and there was no reaction from the school, Abel felt (there was) no other way out,' Hornback said.  
But that conflicts with the police, who say Cedeno never reported the harassment to school officials. 
'He did not reach out to anybody at the school,' NYPD Chief of Detectives Robert Boyce said. 'He had problems before, but not with these two individuals.'
City Education Department officials have refused to comment on whether the bullying was reported because of privacy laws. 
Throwing contention whether Cedeno's attack on the two students was premeditated a report via dnainfo told of Cedeno two weeks before the attack showing off a switch blade he had bought off Amazon.
'Why do you n—-s think I'm a p—y?' Cedeno said in a video a friend showed the outlet.
Cedeno told police that he bought the switchblade used in the attack online for protection and had been harassed at least since the school year began. But he didn't specify why, Chief of Detectives Robert Boyce said Thursday.
Witnesses said that Cedeno snapped when the two boys started throwing pencils at him as he was leaving the room to go to the bathroom
When he returned, he took out the knife and started attacking the boys. 
'Everybody just stood back. A few of them were holding Matthew. A few of them were holding towels on the wound,' classmate Jomarlyn Colon, 16, told the Daily News. 'All the kids were crying and screaming.' 
Both victims were rushed to the St Barnabas Hospital, where McCree was pronounced dead. LaBoy was last reported in critical but stable condition.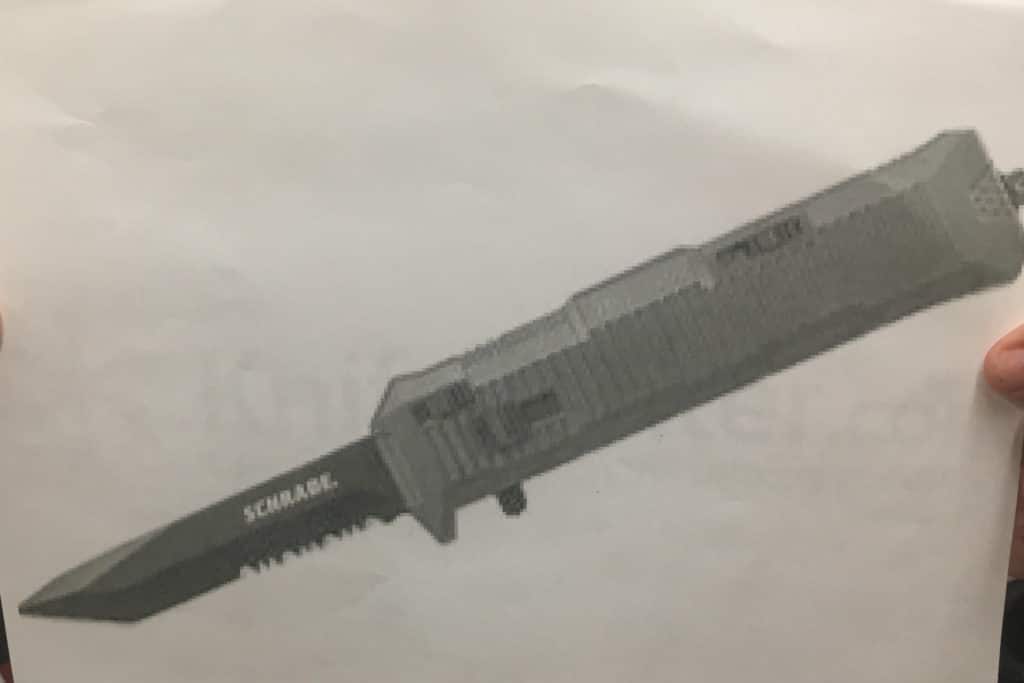 Abel Cedeno charged with murder: Why didn't the Bronx school have a metal detector?
Tragically, McCree's own mother was working at the hospital when her son's lifeless body was brought in. 
Her husband, Kyle Victor, said that she's in 'bad shape'. 
'She's still in shock. She's still not crying. She's numb,' Victor, 34, said. 
Victor also spoke out to the Post, saying that his step-son was no bully. 
Victor criticized the media for falsely portraying his son as a gay-hating bully. 
'They need to ask the right questions first before they paint someone and make them look like they're some mean person,' Victor said. 'Matthew was not like that at all and they're making it look like Mathew did not like gay people. That's wrong, too.'
The stepdad went on to question why metal detectors — which were installed Thursday — weren't already at the East Tremont school.
'I mean, number one, the school does not have a metal detector,' he said. 'I mean, look at this area. This area is very violent and you mean to tell me with all these different ages of kids in the same school, a kindergarten right in the same vicinity, same complex? Come on.'
Victor told of raising McCree when he was just seven years old, insisting that he is 'in no way bad'. 
'He was very loving,' Victor said. 'Every child has their little ways and you know a 15-year-old – emotions and hormones running around – but he was in no way bad.' 
Victor wasn't the only one either. Others took to social media to decry McCree's portrayal in the media. 
One user, who said he was LaBoy's cousin, said 'he didn't even bully that kid'.
After the incident, witnesses say that Cedeno walked out of the room and surrendered the knife to a counselor. 
He then walked into the assistant principal's office, sat down and waited while 911 was called. 
He appeared in court for the first time on Thursday for his arraignment.
Pursuant to being booked he was held without bail and is on suicide watch.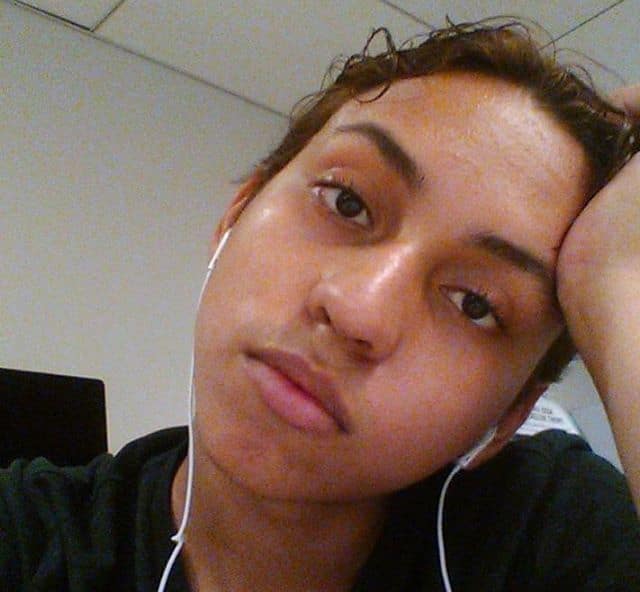 Abel Cedeno Bronx charged with murder: No one felt safe at school, including the teachers.
Police say Cedeno had no prior arrests and was not known to be affiliated with any gang.  
But the high school, one of several themed high schools created under Mayor Bill De Blasio's time in office, has a bad reputation for violence. 
A city Education Department survey found that only 19 per cent of teachers at the school felt safe on the campus, which is far below the city average of 75 per cent. 
That number was higher for students, at 55 per cent. But that's still far below the city average of 84 per cent of students.  
The school was also the scene of three sex offense cases against students in 2016, plus two assaults with injuries and two incidents of harassment with weapons.  
The Urban Assembly school is an intermediate and high school housed in a giant red brick building in the Bronx that also includes an elementary school. There are about 1,100 students there.
The Bronx school was open Thursday. The mayor and schools chancellor were there, and grief counselors were on site. The students were scanned for weapons Thursday, but the building didn't have metal detectors – police said there hadn't been a need for them reported the dailymail.
City officials and parents have debated for years whether the school system should be installing more metal detectors or taking them away because of the stigma of attending a school deemed unsafe enough to require a weapons check.
'After yesterday's incident, of course we're going to evaluate what goes on throughout the school system,' Police Commissioner James O'Neill said. 'Our goal, of course, is to keep the children as safe as possible.'
Wednesday's fatal stabbing was the first slaying inside a city school since February 1993.