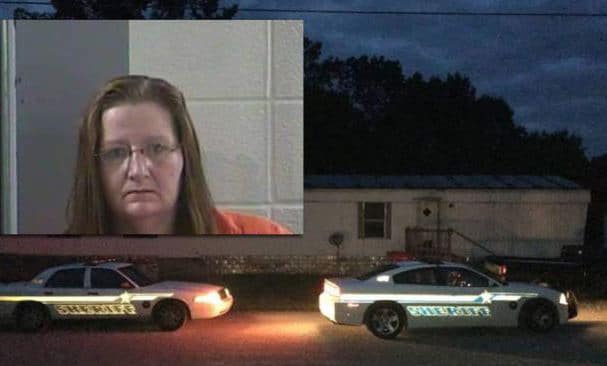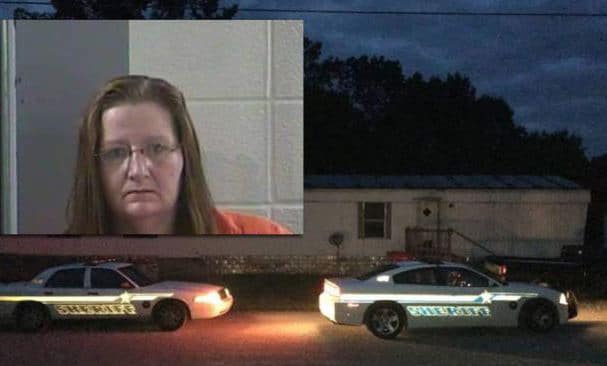 Vera Wooten a Kentucky wife is arrested after setting her husband on fire after catching him with other woman. Charged with assault. 
Vera Wooten a scorned Kentucky wife has exacted revenge after catching her husband with another woman.
Believing her husband to being unfaithful, the 40 year old Corbin wife allegedly doused the man with gasoline before setting him ablaze.
From there, Laurel County Sheriff's Office told of the wife driving her 'severely burned' husband to hospital for treatment pursuant to Monday night's incident reported WKYT.
Upon arriving at a local hospital, a medical helicopter was dispatched to take the severely injured husband to a hospital in Cincinnati.
Deputies were dispatched to the couple's home near Woodland Court shortly after 8pm on Monday after getting a report about a domestic incident.
An investigation revealed earlier that evening, Wooten catching her husband in a car with another woman.
The scorned wife yanked the man out of the car and began beating him (naturally….), according to a police report. She then allegedly poured gasoline on him and set him alight.
Meanwhile, Wooten's suspected romantic rival drove off, but not before dialing 911 and seeing Wooten's husband engulfed in flames.
It wasn't understood if there had been previous incidents of domestic violence against the husband and what may have led to the man straying….?
Investigators say the un-named victim sustained burns to over 50% of his body and that the hospital listed him in critical condition.
At present the wife has been charged Wooten with assault in the first degree as she remains at the Laurel County Detention Center.
It is not necessarily understood if the wife will have more serious charges against her in the near future.