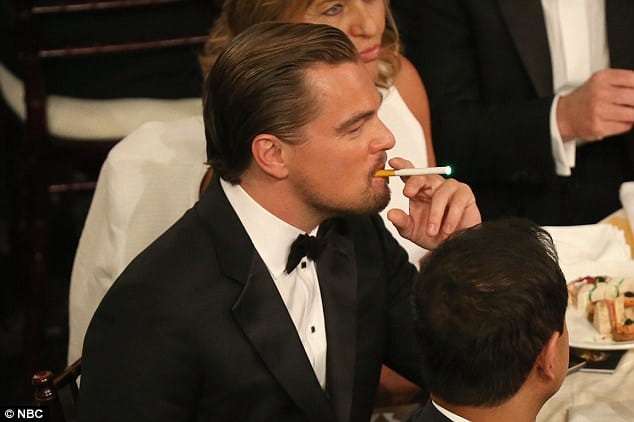 The Top Celebs Who Vape: the tide of A-listers switching to e-cigarettes continues to grow. A check list of who is vaping now.
In the past, there was a lot of focus on celebrities who smoked cigarettes because they're often seen as heroes to young people, and the public generally idolizes them. It can be problematic when celebrities smoke cigarettes, however, because as much as they might not want to be seen as role models, they often are.
Some of the famous people who currently have been spotted with cigarettes and may influence their fans, particularly the younger among them include supermodel Bella Hadid (at least she is in a sultry new campaign for Chrome Hearts) as well as Sofia Richie, Dakota Johnson and others. Much of the smoking done by celebrities is spotted in pictures grabbed by paparazzi as well as in ad campaigns that seem to hearken back to the days it was glamorized.
On a more positive note is the influx of celebs who are being shown in public using vape juice and a vaping device rather than cigarettes. And then there are those of you who might just want to try the liquid form of liquid tobacco e-juices too!
The following are some of the major celebs that have been spotted vaping in the past few years.
Leonardo DiCaprio
Leonardo DiCaprio is an A-list award winning actor and also apparently a fan of vaping. A few years ago he was so bold to use his vape pen in the middle of the SAG Awards, and it was caught on camera. The Wolf of Wall Street Stars was at one point an open smoker of cigarettes, so a lot of people were glad to see he made the shift to vaping.
Since the award show appearance, it's not uncommon to see Leo without his vaping tool. He's even taken it with him on bike rides.
Johnny Depp
Johnny Depp isn't just the star of huge movies like Edwards Scissorhands, The Pirates of the Caribbean and Alice in Wonderland. He's also a vaper.
This actor, writer, producer, and musician is multi-talented and also seems to enjoy vaping quite a bit. He was first spotted doing it on the set of The Tourist back in 2010.
Kathryn Heigl
This blonde actress really got her big start on the TV drama Grey's Anatomy, and since then she's become somewhat of the queen of the modern rom-com with films like The Ugly Truth, but that's not all the model and actress is known for.
She is a fan of vaping, and in 2010 she did it during an appearance on Late Night with David Letterman. She even discussed why she feels e-cigarettes are beneficial during that appearance.
Since then there have been quite a few other times she's been seen and about with her vape equipment.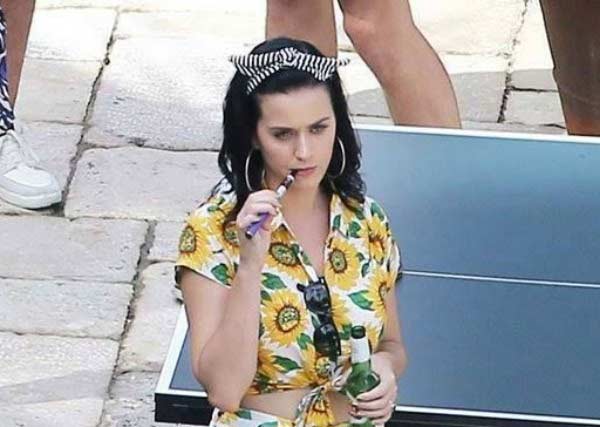 Katy Perry
Katy Perry is one of the most prominent female pop stars of our current time, and who knew she's also a vaping fan?
Katy Perry was first spotted doing it back in 2011.
So, what about some other famous people that can count vaping among things they enjoy? A few include 90s supermodel icon Kate Moss whose smoking cigarettes was once considered her unhealthy signature, as well as Charlie Sheen, Lindsey Lohan and one-time media queen Paris Hilton. And then there those of us who'd just rather languor in the aroma of a good drink infused with fine blends of tobacco, something thankfully you don't need to be a celebrity to enjoy. Indeed!