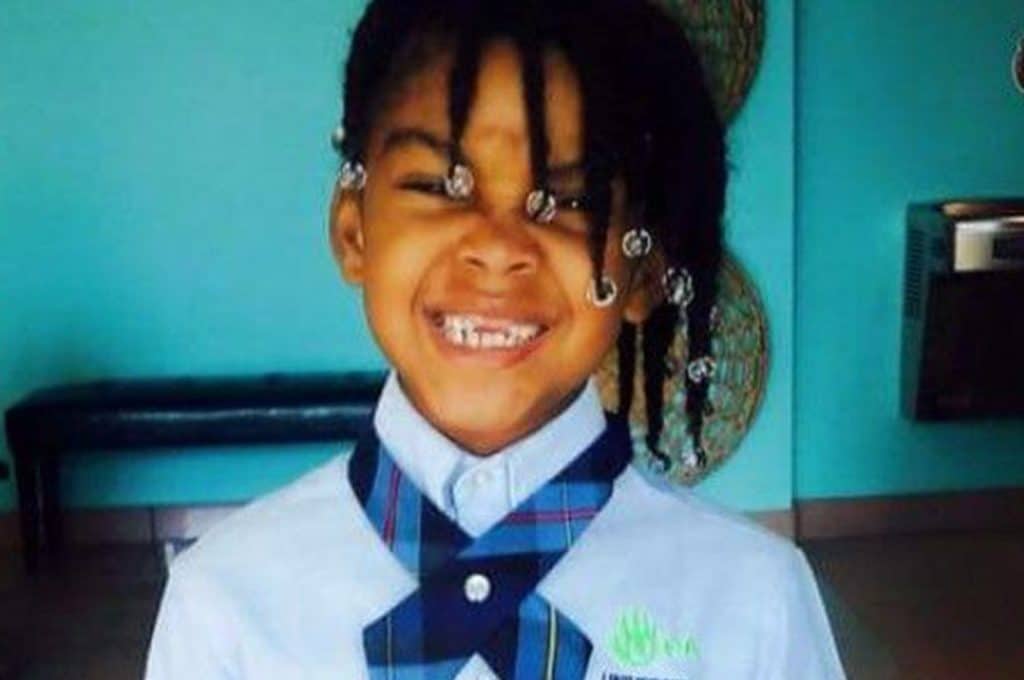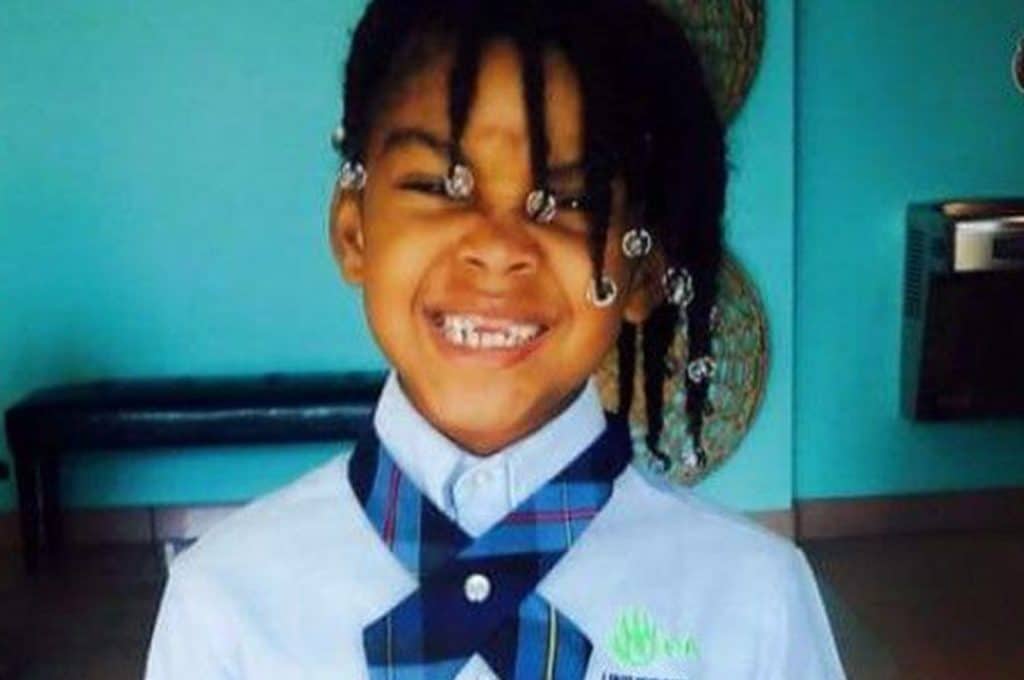 Ki'ari Pope an 8 year old Boynton Beach, Florida girl has died after drinking boiling water through a straw. A history of child abuse and neglect. 
Ki'ari Pope an eight year old Boynton Beach, Florida girl on Monday died after being injuring herself in March when she participated in a dare which involved her drinking boiling water through a straw.
The incident led to the girl suffering medical problems after burning her throat and moth upon performing the dare reported the Palm Beach Post.
Pope, who had undergone a tracheotomy, reportedly said that she couldn't breathe Sunday night before becoming unresponsive.
She was taken to a local hospital where she was pronounced dead at 12:15 a.m. Monday.
Authorities investigated the March incident, which left Pope deaf and with chronic respiratory issues, as well as at least nine other allegations of abuse or neglect in her life.
Marquisia Bonner, Kiari's mother said the 8-year-old was dared to drink the water by her cousin after they watched a video from YouTube.
The investigation into the dare determined that Pope had been 'medically compromised.'
Officials said they also plan to probe her death.
'We have opened a child death investigation to examine the circumstances surrounding her death and will deploy a Critical Incident Rapid Response Team to review all interactions this family has had with Florida's child welfare system,' said Mike Carroll, secretary of Florida Department of Children and Families.
A GoFundMe page was created to raise money for Pope's funeral expenses.
'Due to the fact kiari had a tracheotomy the insurance refuses to pay for funeral arrangements,' the GoFundMe read. 'We need help assisting with Kiari's funeral and burial arrangements.'
Records show DCF investigated the March incident which led to Pope's injuries along with nine other allegations of child abuse or neglect involving the girl over the last eight years. Four of the most recent prior reports were received in 2017, two of which occurred when the child was under the supervision of a relative.