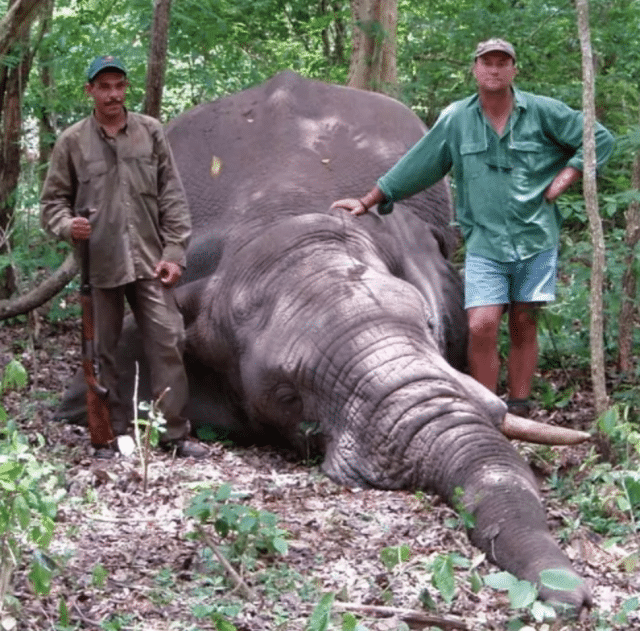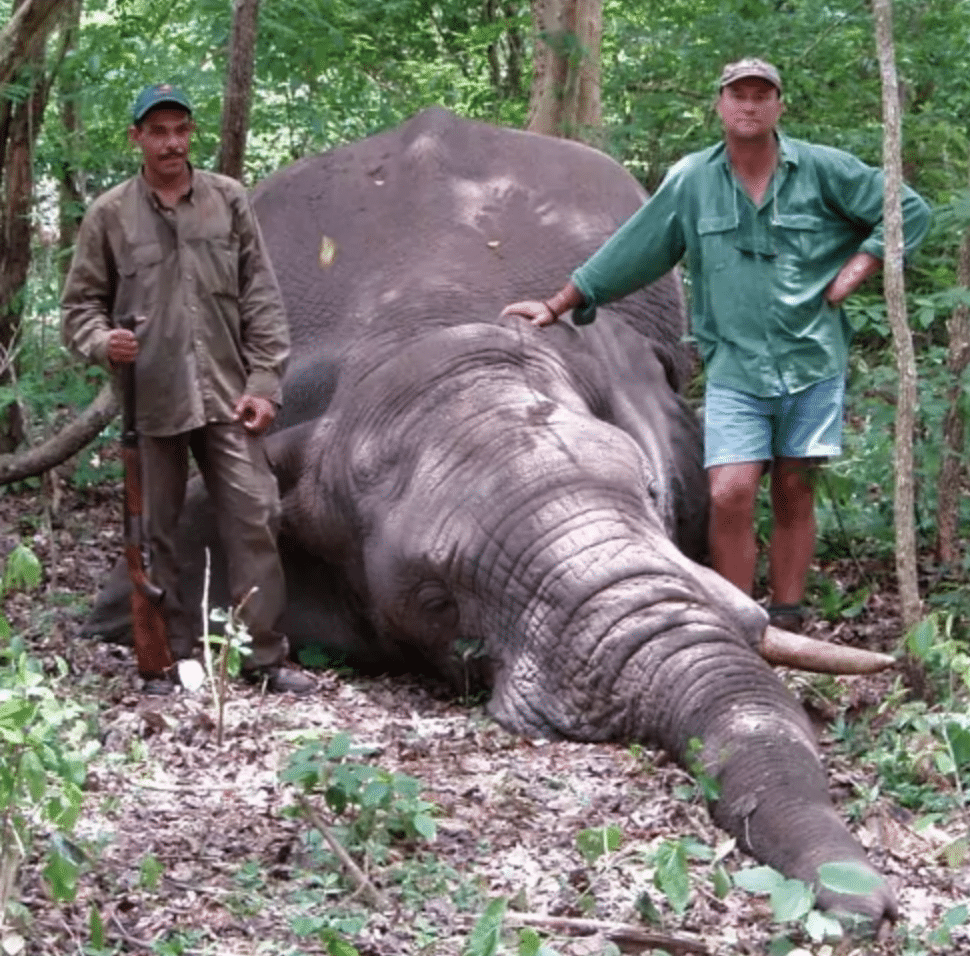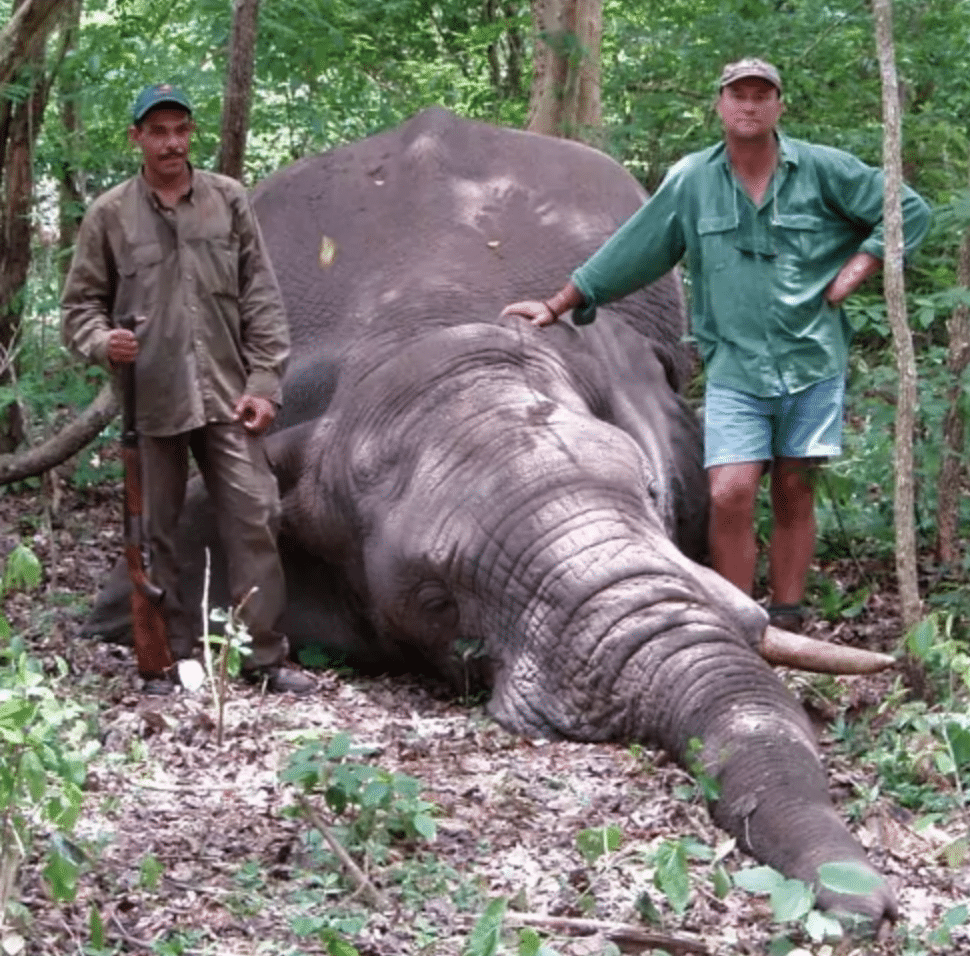 Jose Monzalvez Argentinian hunter killed by charging elephant before getting off shot. The internet reacts with glee with notice of yet another big game hunter's death.
46 year old Argentinian hunter, Jose Monzalvez has died after being trampled to death by a charging elephant while on a hunting expedition in Namibia.
The man's death reports the Namibian Agency came Saturday afternoon in a private wildlife area 43 miles north west of the town of Kalkfeld.
At the time, Monzalvez, an employee of an oil company had been out with one other Argentinian and three Namibians when the elephant charged and killed him.
The man's death told a report via Argentina's Journal Du Cameroun came before the group had been able to get off a shot. At the time the hunting party had been tracking a herd of elephants.
At the time of the Argentinian hunter's death, local police said the the group had the appropriate hunting permits. The men had gathered to participate in 'trophy hunting'.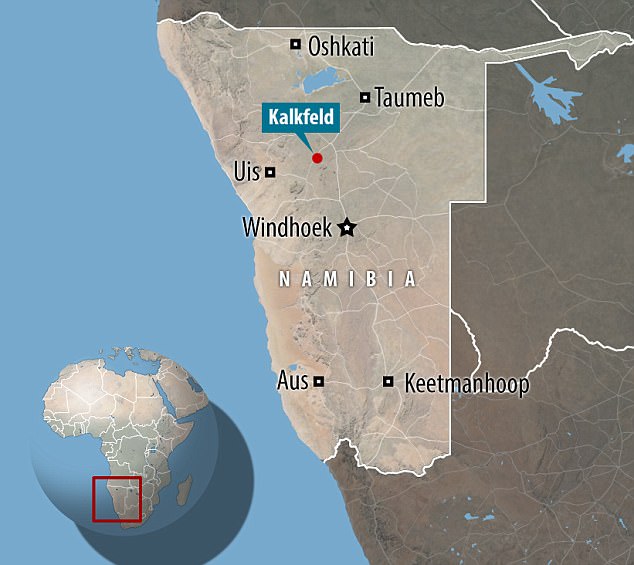 Upon Monzalvez's death,  the hunter's close relatives were informed of the man's death with an inquest docket opened at the Kalkfeld Police Station.
Jose Monzalvez's hunting death follows the recent death of South African big game hunter, Theunis Botha after an elephant the man's hunting party had shot, fell on top of him. The death took place at Zimbabwe's Hwange National Park.
Botha's death led to wide condemnation on social media.
Similarly, the 2015 hunting death of professional game hunter Ian Gibson by a charging elephant led to the man being widely condemned on social media, with the hunter's death celebrated.
Perhaps not surprisingly, the death of Jose Monzalvez has led to some relishing the hunter's demise on social media….
Elefante 1 – Cazador 0
Aplausos para el elefante !!
El cazador se llama José Monzalvez, argentino de 46 años
Increible q esto exista#Africa pic.twitter.com/Ypmi5hHBHA

— Chirusita Power (@Chirusitapower) August 14, 2017