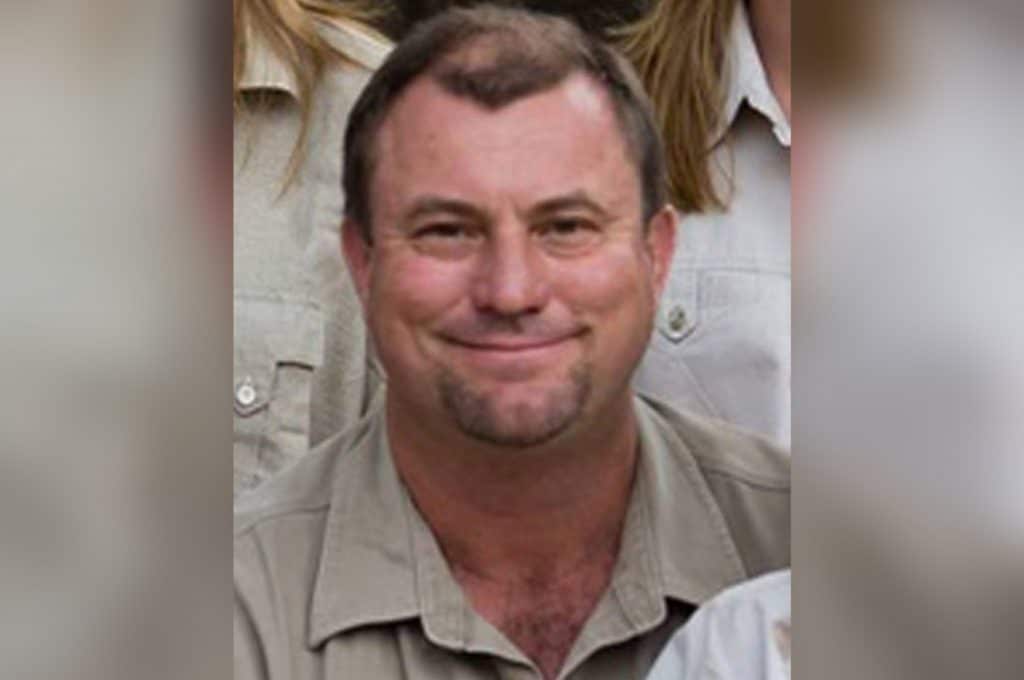 Theunis Botha South African big game hunter killed when shot elephant collapses killing him. No love lost as social media reacts to the news of professional hunter's death.
Social media has erupted with joy with the news that big game hunter Theunis Botha dying after an elephant the South African professional hunter's group shot fell on top of him.
A report via the Telegraph tells of the 51 year old Bother leading a hunt in Zimbabwe on Friday when his group accidentally walked into the path of a herd of breeding elephants near Hwange National Park and three of the elephant cows charging at them.
Botha fired at the rampaging pack but was caught by surprise when a fourth cow came in from the side and picked him up with her trunk.
One of the other hunters shot the animal, and it collapsed on top of Botha, killing him.
Associated Press reports at the time Botha being on a 10-day licensed hunt when 'tragedy' struck. Define tragedy?
Botha, who leaves behind a wife and five kids, was known for taking wealthy American clients out to shoot for trophies.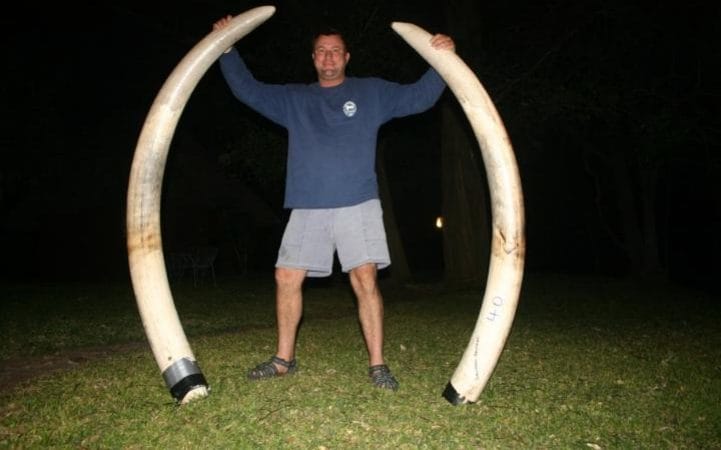 A report via News 24 told of Botha specializing in hunting leopards and lions along with being an expert 'houndsman' — which means he used big packs of dogs to drive deer and boar into hunters' cross hairs. 
Botha led his first guided hunting safari through South Africa's grasslands in 1989. A college student at the time, the fledging hunter used the money he received to help put himself through school.
Over the following 28 years, Botha expanded his college side-gig into a full-fledged business, 'Theunis Botha Big Game Safaris', setting up private hunting ranches in Zimbabwe, Botswana, South Africa and elsewhere, and drawing clients from around the world.
He would often travel to the United States to find wealthy customers to take part in trophy hunting in southern Africa.
Theunis Botha's body was taken to Hwange Colliery Hospital mortuary on Saturday with friends and family described the South African big game hunter as a 'legend'.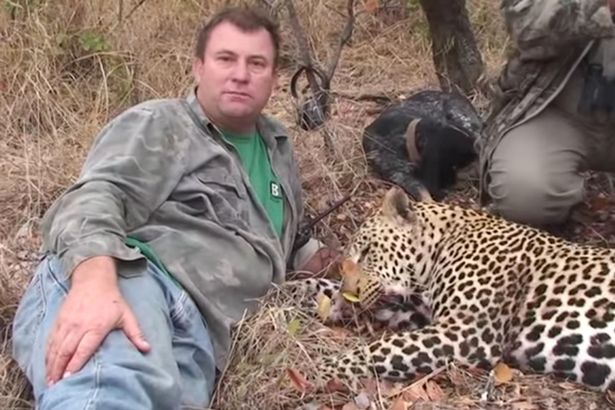 And then there were these sampling reactions on twitter which caught this author's eye, see what you think…
Karma! Big Game Hunter Crushed to Death by Elephant https://t.co/eJyQino2qV pic.twitter.com/tVaJfVW7kV

— Alicia L. Harris (@Lost_In_Georgia) May 22, 2017
"South African hunter crushed to death by elephant…"

Said elephant is my new hero. ? pic.twitter.com/zWpZ35h6T1

— Mrs. Lawre(sist)nce (@mamagotyou) May 22, 2017
It is always a sad thing when a person dies. Well, almost always.
https://t.co/21OXCxGIm5

— TDPattillo (@TDPattillo) May 22, 2017
death is always tragedy – Theunis Botha was a husband, a father, a friend but he was also a vile slaughterer of beautiful creatures…

— Mich(elle) (@missm_mason) May 21, 2017
#TheunisBotha #hunter and wanker crushed by Elephant. On behalf of all the unarmed wildlife in Zimbabwe "Good fucking riddance"

— JustMe (@Muranto_Sontole) May 21, 2017
Rot in hell, Theunis Botha, you flat piece of shit.

— William (@iOcelus) May 21, 2017