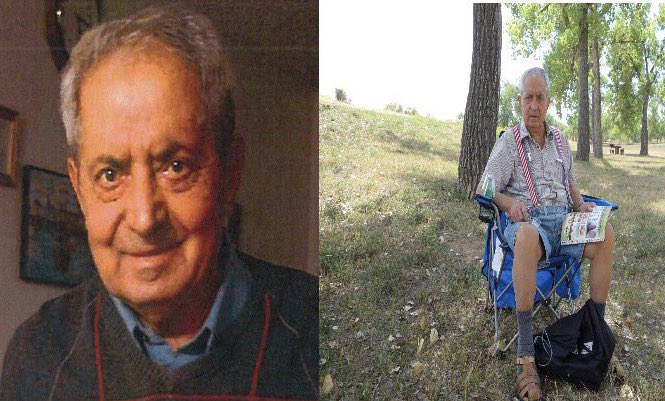 Denver man, Isaak Komisarchik stuck in an elevator found dead a month after first going missing. Had pressed emergency bell twice but no one responded. 
Isaak Komisarchik an 82 year old Denver, Colorado man has died after being trapped in an elevator. The man's body was found more than a month later in a parking garage elevator at the residential complex where he lived with his family. 
Notice of Komisarchik's death came after a foul smell was reported emanating from the parking garage at the Woodstream Village apartments.
Up to his discovery, Komisarchik had been reported missing by family members who hadn't been able to locate the elderly man suffering from a range of medical ailments.
The Denver Post reported Komisarchik missing since July 5. Authorities said they believed he'd become trapped in the elevator between the morning of July 6 and the discovery of his body, August 2nd.
A criminal investigation confirmed Komisarchik pressed the emergency button twice.
Preliminary medical reports told of the trapped man possibly dying of dementia after becoming trapped. It wasn't immediately clear when the man eventually lost consciousness. 
The man's death has led to family members demanding to know why and how no one came to Isaak's aid, with Denver Fire Department spokesman Capt Greg Pixley saying detectives had yet to determine why no one responded.
Family members said the last time they saw Komisarchik, he was wearing gray pajama pants and a gray-and-white striped shirt around 2pm on July 5.
'He actually walked to the mailbox to pick up the mail and to the office to get some things from there and then he just disappeared,' his daughter, Yelena told 9 News.
The daughter said her father 'couldn't take long walks'. 
'He physically couldn't do that,' Yelena said, adding that he had 'mental' issues that come with age. 
'He could've gotten disoriented at times,' she said.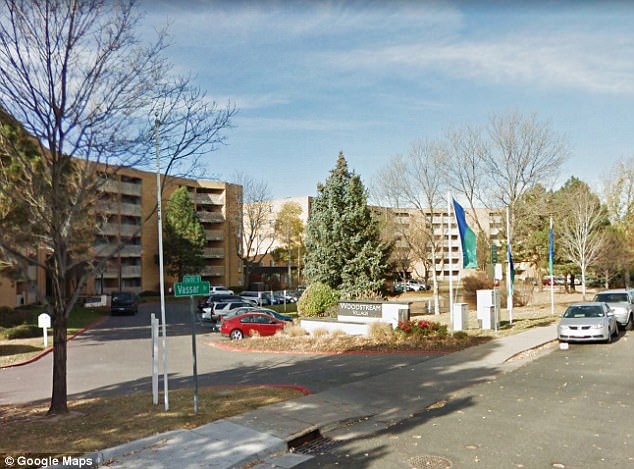 When Isaak first went missing, Denver firefighters searched five ponds near Woodstream in an attempt to find him. It wasn't until nearly a month later that they were finally able to locate the missing man.
During the course of investigations, authorities determined that Komisarchik pushed the emergency button twice on July 6 at 9.09am and 9.17am, and got no response. 
At the time, MEI Total Elevator Solutions which monitors all of the building's elevators arrived at the residential complex, only to check two of the building's elevators and not the third. It wasn't immediately clear why operators didn't check the third elevator. 
Denver's elevator code requires elevator operators to monitor emergency notifications around the clock. 
The Denver Post reported that the garage elevator at Woodstream Village being last inspected in December and found to be in good working order. 
Of note, building laws mandate all elevator cars must have signaling devices including an emergency switch labeled 'Alarm' adjacent to the car's operating panel and a phone or intercom labeled 'Help' allowing two-way communication with security.
Adding fissure, is the fire department's claim that they never received any emergency calls regarding an emergency bell at one of the elevators. 
Playing a possible part in authorities failure to initially discover the missing man was the fact at the time of Komisarchik's disappearance, the parking-garage where Isaak was found had been closed for renovation. 
When a Denver firefighter responded, the elevator doors were open. Elevator maintenance workers had just found Komisarchik's body inside the car.
Reiterated Pixley, 'Something is not right'.
It wasn't immediately understood how the elevators continued running despite the area being cordoned off? Or at the very least not being closed off.
The incident has led to Greystar Management Services who oversees operations at the Woodstream apartment complex saying they are 'cooperating' with local authorities
John White, the spokesman for Denver police, said the elevator 'wasn't inoperable'.
Which is to suggest, it should have been inoperable given maintenance work at the time.
White said management was seeking to determine 'how he got in there and when he got in there'.   
The Denver medical examiner said the cause of death has not been determined.