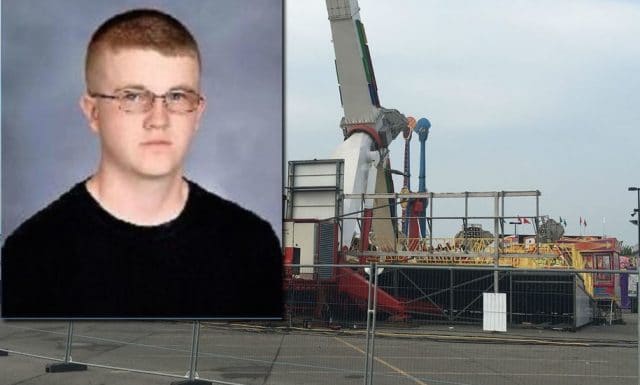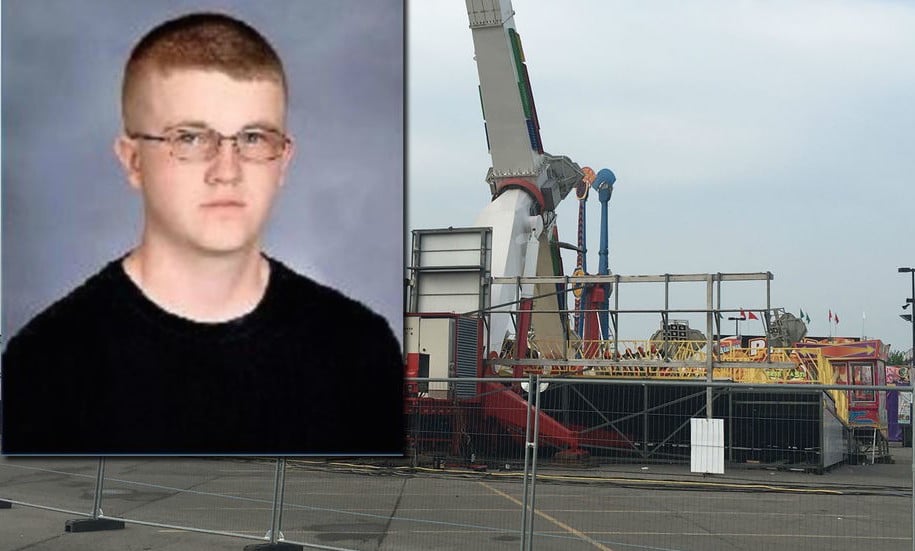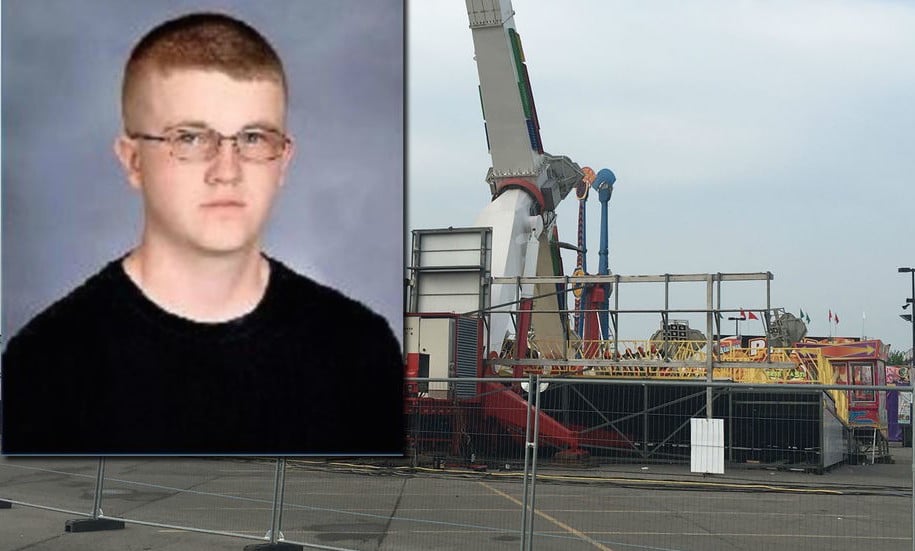 What caused Tyler Jarrell a Columbus local to be killed while riding an Ohio State Fair Fireball amusement ride? Human error or mechanical error? Who bears culpability? 
Tyler Jarrell an 18 year old Columbus, Ohio man has been identified as the individual who lost their life at the Ohio State Fair on Wednesday night. The teen's death came after enlisting in the Marines last week.
A report via The Columbus Dispatch told of the aspiring serviceman dying riding 'the Fireball', after being thrown into the air when part of the amusement ride suddenly snapped. So severe was the impact of the crash, Jarrell died instantly, landing 50 feet feet from the ride. Seven others were also injured.
The tragedy occurred just five days after Tyler posted a photo to his Facebook page which showed him in a Marines Uniform and holding a plaque that read 'United States Navy' and 'Department of the Marine Core.' 
Tyler's enlistment in the marines came a month after graduating from Franklin Heights High School. 
Six of the seven victims have since been identified by the State Highway Patrol, with the youngest of the group having his name withheld at this time as he is just 14 and a minor.
Video: Fire Ball ride malfunctioned at Ohio State Fair..nationwide shutdown.. #socialmedia #rt #breaking #newspic.twitter.com/3jznDZtVx0

— My2Cents (@IndepenObserver) July 27, 2017
Incurring injuries were; Tamika Dunlap, 36, of Reynoldsburg; Russell Franks, 42, of Columbus; Keziah Lewis, 19, of Columbus; Jacob Andrews, 22, of Pataskala; Jennifer Lambert, 18, of Columbus; and Abdihakim Hussein, 19, of Columbus. 
Three of the victims are in critical condition, with one being treated at Grant Medical Center and the other two at Wexner Medical Center.
Doctors at Wexner said that the three individuals who were admitted underwent surgery overnight and will have to undergo additional surgeries in the coming days.
Tragically, the accident on Wednesday evening, was the opening night of the fair. 
One dead, multiple injured after ride malfunctions at Ohio State Fair https://t.co/Ojcsw2SrG1 pic.twitter.com/IBBxP9cwBs

— WGNT CW 27 (@WGNTCW27) July 27, 2017
Told Devray Williams who'd witnessed the crash via ABC 6, 'It started normal, everything started normal, and then it started shaking. It was shaking real bad'.
She said that the girl next to her also started to say her seat was shaking just moments before Devray watched the woman go flying off into the air when the machine snapped.
Referencing Jarrell: 'And then the dude hit the ground. He wasn't breathing. None of them was, it was like five people. Nobody was breathing and then they came and tried to give him CPR but nothing was happening.'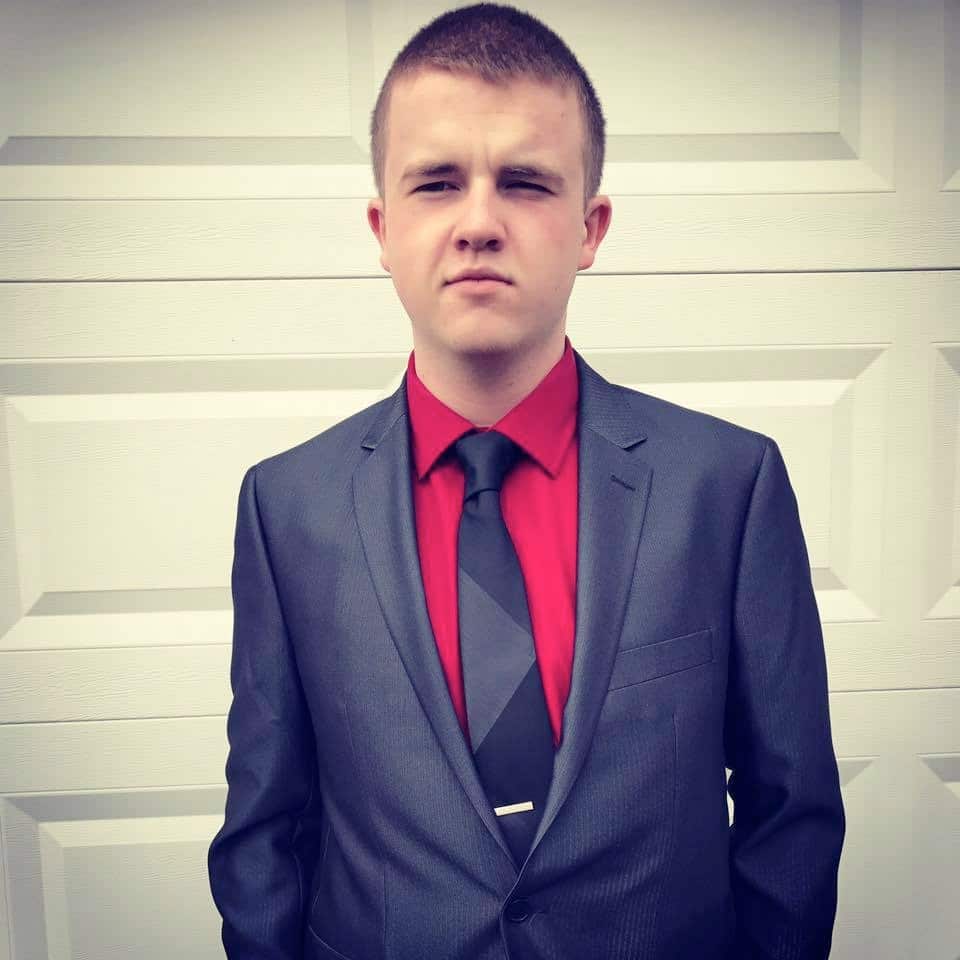 At the time of his death, Tyler was also very involved in the local police force, having joined The Columbus Division of Police Explorer Program to see if he might be interested in becoming a cop.
Dillon King, who heads up that program, posted a photo on Thursday of Tyler posing in front of a paddy wagon in his police uniform.
He also commented on a photo of the young man by stating how much he looked up to the teenager. 
Endorsements that were widely shared by others who knew, including Sharon Payne, Tyler's boss at McDonald's where he'd worked.
Posted Payne: 'He was a good kid who just passed his physical and was accepted into the marines last Thursday, i thought of him as my son and he called me mom.'
According to the young boy who'd filmed the fatal ride malfunction, the crash came as bystanders began screaming at the operator to slow down moments before.
Told Julian Bellinger via Good Morning America:'We were just recording each other on Snapchat and we had deleted the video because we heard like commotion on the ride and there was people on the ride like, "Slow it down, it's too fast," and all this. So people on the ground beside me and in front of me in line… they all were like, "whoa, whoa, slow down."'
At one point, Bellinger said he had to turn his head away when he started to see people fall out of their harnesses and seats on the ride.
In the wake of the crash, the boy described pandemonium, with people crying, confused and dazed.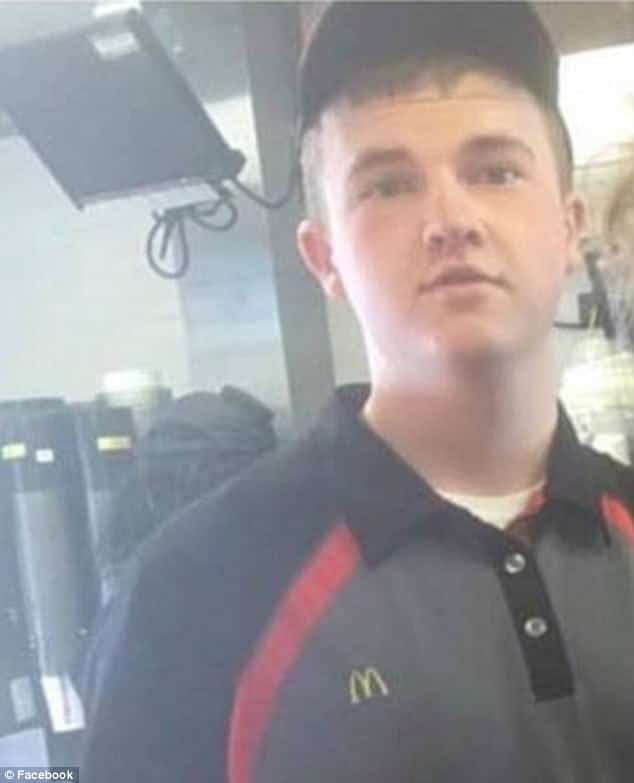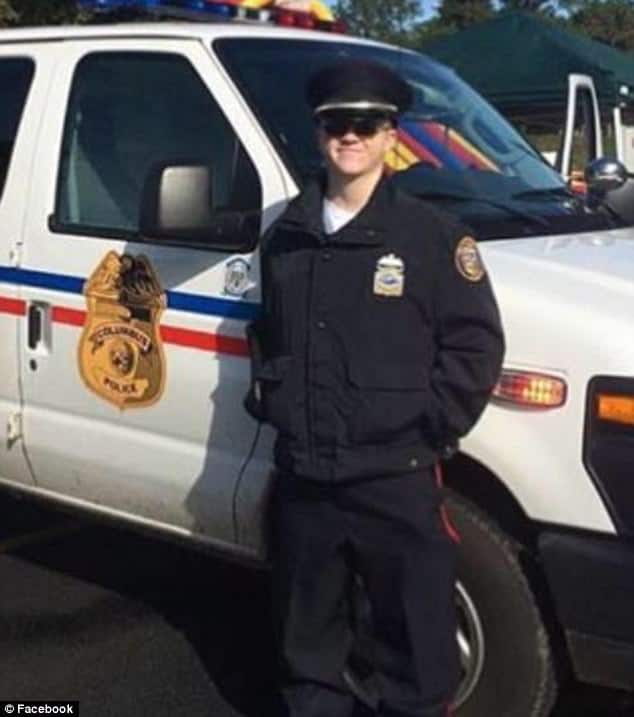 Responding to the tragedy, the Ohio State Fair released a statement on Thursday, saying: 'Our hearts are heavy for the families of those involved in last night's tragic accident.'
Thursday morning the fair was back in business , though all the rides remained closed to the public. 
Few people were in attendance.
The Ohio State Fair is currently celebrating its 164th year in operation. To date authorities have yet to say whether mechanical failure or human error caused Tyler Jarrell to die….
Our hearts are heavy… pic.twitter.com/Lzc6fUz6WG

— Ohio State Fair (@OhioStateFair) July 27, 2017