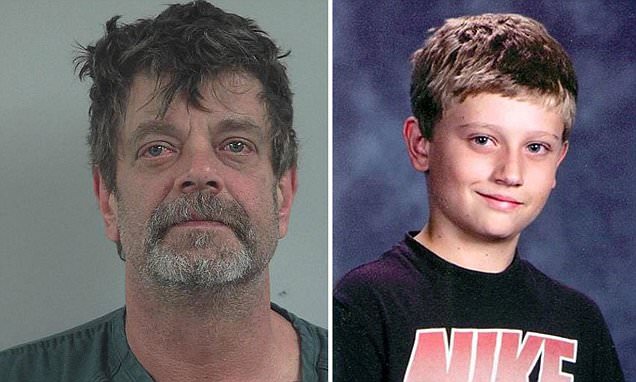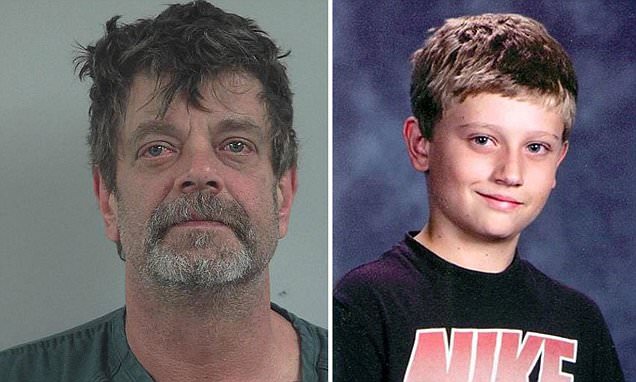 Mark Redwine a Colorado father is accused in a grand indictment of murdering his teen son, Dylan after finding photos of his father in diapers (eating feces). 
Mark Redwine a Colorado father is alleged to have been behind the murder of his then 13 year old son who went missing in 2012 after the boy teased his father after coming across photos of the dad in diapers and eating feces. (yes you read that right).
Come seven months later, the remains of Dylan Redwine were found scattered in southwestern Colorado mountains by wild animals.
Five years on, prosecutors believe Redwine may have killed the teen son after he was confronted about the 'disturbing' pictures.
A report via the Durango Herald told of Redwine being arrested on Saturday and indicted by a grand jury with charges of second-degree murder and child abuse resulting in death after the four-and-a-half-year investigation.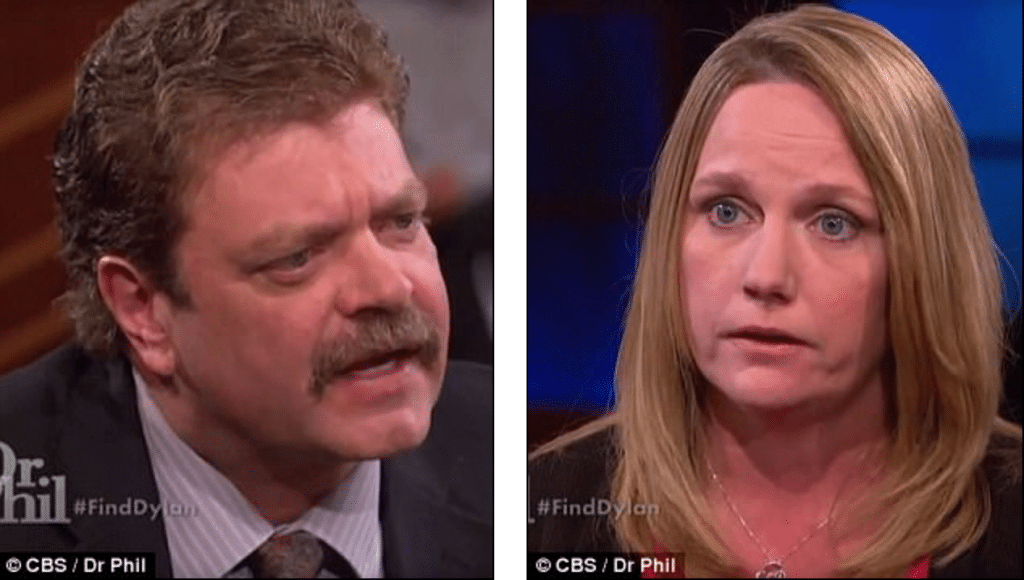 Redwine has constantly denied playing a role in his son's death, even appearing on Dr Phil to blame his ex-wife for the child's death. 
Told Dylan's older brother, Cory Redwine via ABC7, 'I have seen the photos. It shows him wearing women's clothes and makeup and a diaper and then eating his feces from the diaper. It was disgusting. We couldn't believe it'.
Dylan's mother, Elaine Hall, added that she believes her son confronted her ex-husband about the photos and was murdered for it.
'He may have said something that just didn't set well with Mark and Mark reacted in a very violent way…obviously. Dylan is no longer here,' Hall said on a February 2015 podcast.
Upon his arrest, the father was taken into custody in Bellingham, Washington, with a $1million bond and is pending extradition to Colorado.
However, the issue of whether Redwine will fight extradition will be decided at a later date after confusion over whether the father was offered his right to waive the hearing.
In the grand jury indictment, investigators said blood was found in multiple locations in Redwine's living room, including his couch. 
Cadaver dogs according to the indictment told of the scent of a dead body in various locations in the home and on the clothes Redwine wore the night Dylan disappeared.
In 2014, the cadaver dog also picked up the scent of a body in the bed of Redwine's pickup truck. 
Authorities also said Redwine had mentioned how investigators would have to find his son's skull before they determined how the teen died.   
At the time of the teen son's death, Dylan lived north of Colorado Springs with his mother, only to go missing near his father's home near Vallecito Reservoir northeast of Durango after a court-ordered visit in November 2012.
Redwine said he'd returned home from doing errands only to find his son gone. The two parents subsequently blamed each other for their son's disappearance.
Dylan Redwine had been last seen alive on Nov. 18, 2012.
By June 2013, Dylan's partial remains were found on Middle Mountain, raising questions as to the father's potential culpability in the teen son's death reported Durango Herald. 
Investigators said Dylan's skull was found in difficult terrain accessible by a road that Redwine was very familiar with, 1.5 miles away on Nov. 1, 2015. 
The skull had injuries consistent with blunt force trauma and two small markings that appeared to be tool marks from a knife, the indictment alleges.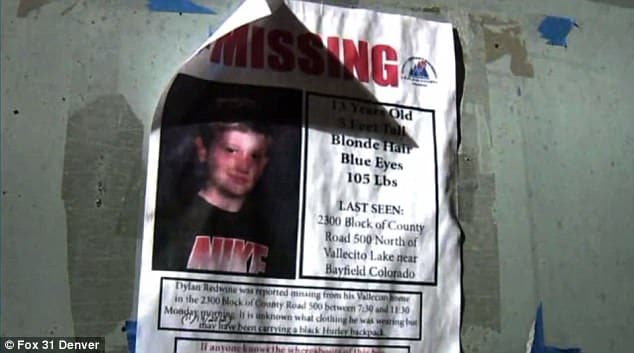 Months after the first remains were found in 2013, Hall said she believed her ex-husband killed Dylan.
'I always have from day one, when he was missing,' she told The Pine River Times at the time. 
According to the indictment, Dylan had not been getting along with his father prior to his disappearance as he watched his two parents in the midst of a bitter divorce and custody battle. 
Hall told authorities that her ex-husband told her he would 'kill the kids before he let her have them', the indictment alleges. 
Family members hope four and half years on justice can be served in the alleged murder of Dylan Redwine, who was slain and left in the wilderness after the boy questioned his father's antics….
"Justice for Dylan" sign still hanging in Vallecito just a few doors down from Mark Redwine's home #9NEWS pic.twitter.com/qp9f5Mk9g0

— Noel Brennan (@Noeltbrennan) July 24, 2017
#MarkRedwine mug after arrest while trucking route in Bellingham, Wa. Officials unsure about extradition date. pic.twitter.com/Qk7EQzNaOu

— Carol McKinley (@CarolAMcKinley) July 22, 2017