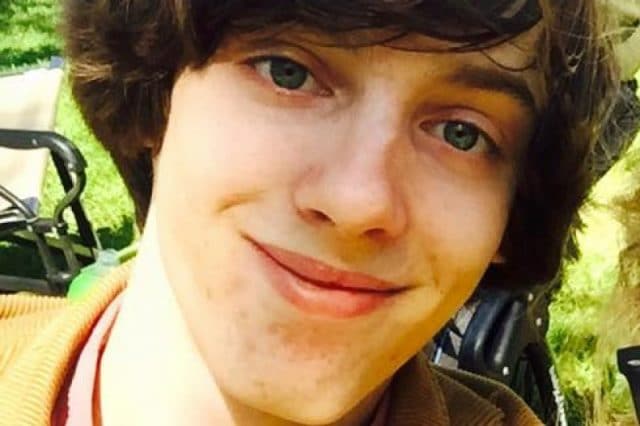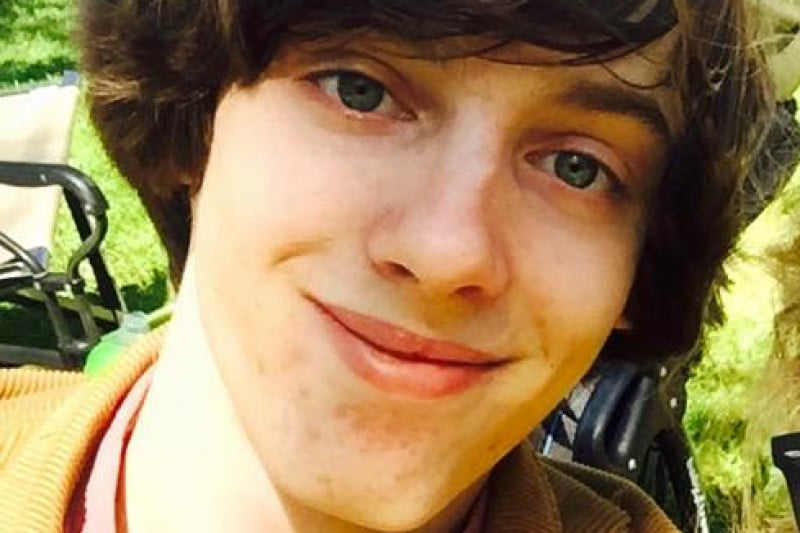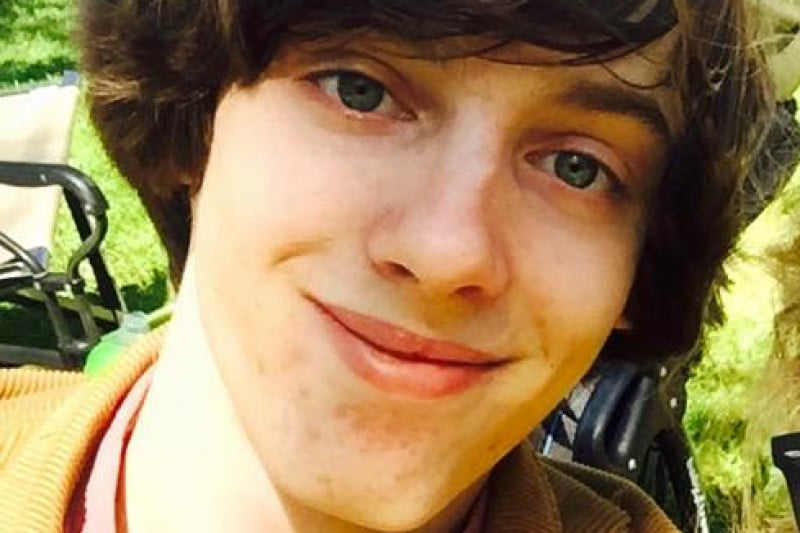 Jacob Ohl a Gwinnett County, Georgia teen sues CSX train service after losing both legs alleging that they failed to follow proper safety procedures. Does he have a case?
Jacob Ohl a 17 year old Gwinnett, Georgia high school student who lost both his legs below the knee after being struck by a train while walking along tracks has launched a lawsuit against CSX train service.
Ohl's lawsuit comes as the teen says the train service is culpable for his injuries and resulting medical bills after failing to warn him of an approaching train.
The suit was filed in Dekalb County last week reported AJC.com. 
On March 2, Ohl was walking along tracks in Lilburn while listening to music, with his earbuds in, when he was struck from behind by a CSX train.
The boy's mother said while he 'sensed' the train was near, he didn't hear it.
Why the youth was walking along the tracks in the first place, a course of action generally understood to be illegal (trespassing) and ill-advised was not immediately clear.
Nevertheless in his suit, Ohl is claiming that CSX was negligent and is now seeking $200, 000 to cover medical costs.
Along with CSX, Ohl's suit names train operators, Derrick Tyrone Marshall of Stone Mountain, and Clifton Edward Martin of Greenwood, South Carolina.
The honor student's suit alleges train operators saw Ohl when they were 1,000 feet from him but did not ring the train's bell, blow its horn or put on the brakes before they struck him.
The train took at least half-mile – around 2,600 feet – to come to a full stop once the brakes were applied, police said at the time.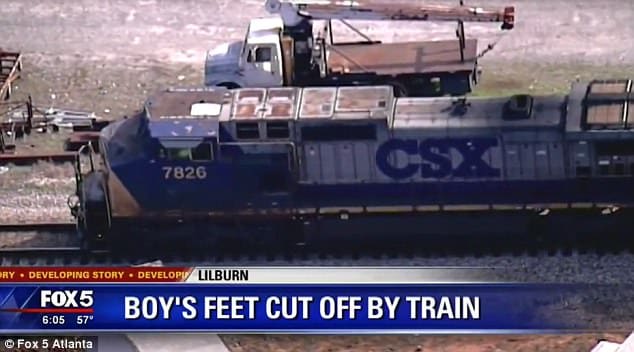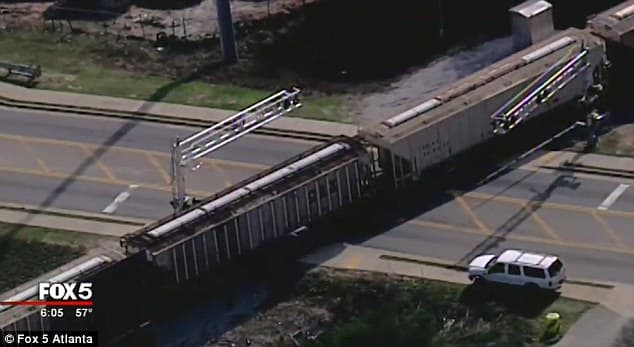 The suit also claims operators were stopped from spotting Ohl earlier by a lack of a properly functioning camera on the front of the train.
The suit also alleges CSX also failing to put up proper warning signs or fences to stop people walking by the tracks.
The suit claims CSX is liable for Ohl's hospital bills – which have already totaled more than $200,000, as well as damages he may incur in the future. At the time of the accident, Ohl spent two months in hospital.
CSX declined to comment on the suit and would not say whether Marshall and Martin are still employed by the company reported the dailymail.
A GoFundMe page was established to help him; it had made $45,652 as of Monday evening. 
At the time of the accident, Ohl was able to call 911 for help. In the recording he can be head calmly telling the operator, 'Um, I just got hit by a train.'
Noting that his voice is unusually flat – Ohl was in shock at the time – the operator asks whether Ohl whether he was all rightand what happened.
The teen replies that there was a problem with his legs: 'I think it cut them off.' 
Responding paramedics applied tourniquets to Ohl's legs to stop the bleeding, likely saving his life.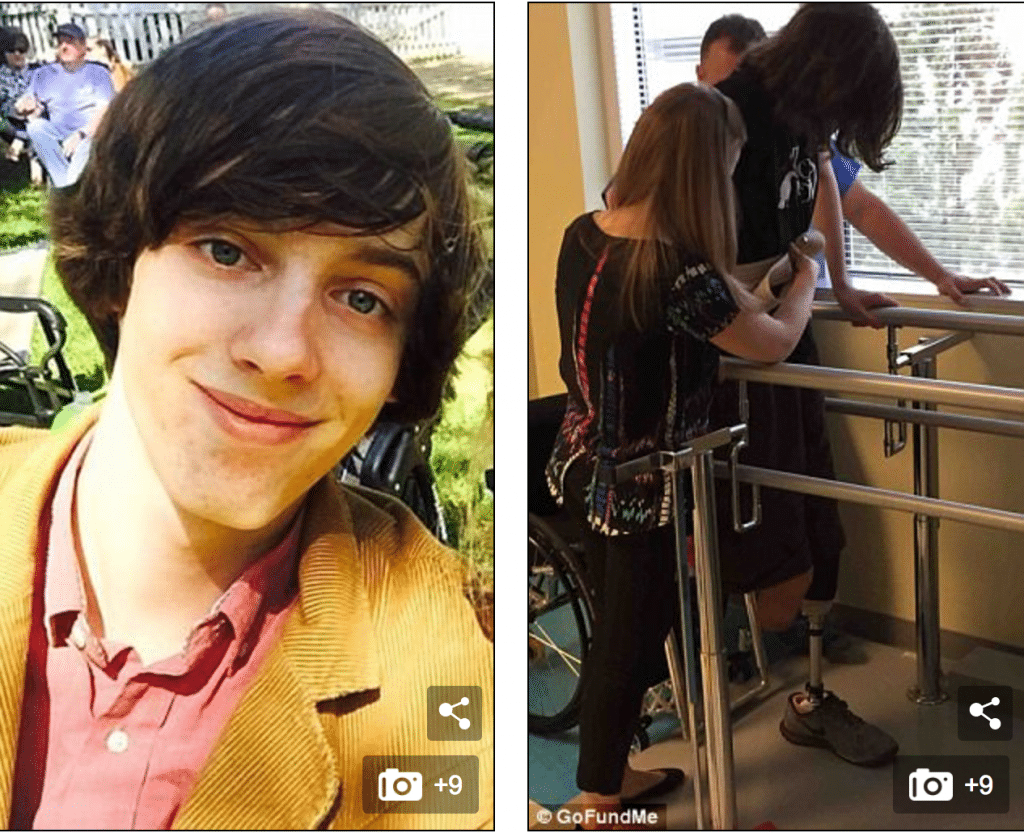 A family friend described Ohl in the GoFundMe page as a thriving senior at Brookwood High School, where he is enrolled in honors classes and plays first-chair stand-up bass in the school orchestra.
Ohl, who goes by the stage name FishbOhl, is also a member of the high school's jazz band, where he plays bass.
Noted the fundraise page, 'Jacob has two brothers and an extended family that loves and admires him for his genuine, peaceful spirit, his old-soul wisdom and his compassion'.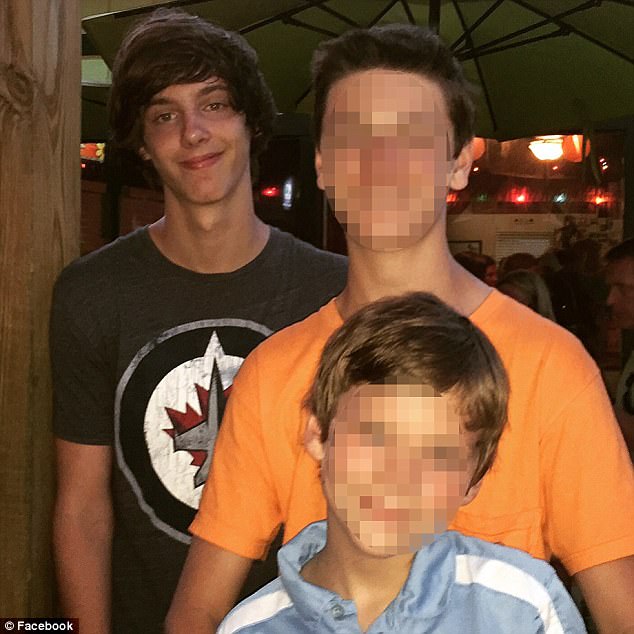 In a post made in April, his family wrote about him being released from hospital.
'Both legs are healing well and he is mostly pain free except for the phantom pains,' they said. They sent him home with only one non-narcotic prescription for those phantom pains and only minimal instructions for wound care.
'Once a week, he will visit the physical therapists and prosthetics teams to work towards his new mobility. For now, the borrowed wheelchair is working great.
'He is elated to be sleeping in his own bed, eating home-cooked food, playing his own games and instruments and living at his Dad's house.' 
Ohl had been accepted into college and got a job as an office assistant at a landscaping company in the days before the accident.
What do you think? Is Jacob Ohl culpable for his misfortune or does CSX train service also bear culpability?