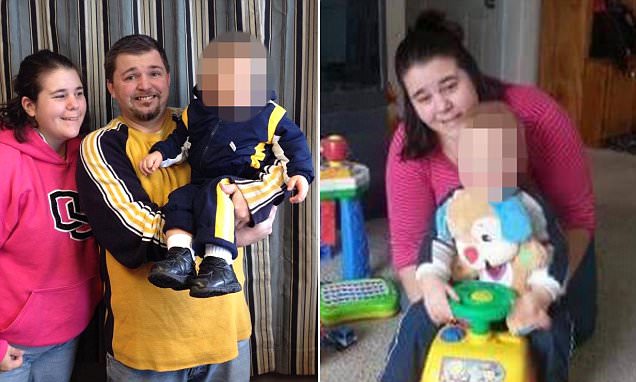 Amy Fabbrini and Eric Ziegler, an Oregon couple lose custody of kids cause of low IQ: Has the state overreached in who should be able to be a parent?
Amy Fabbrini and Eric Ziegler an Oregon couple have lost custody of their two children on account of both parents being deemed not intelligent enough to care for them in a proper manner.
The ruling comes as Fabbrini, 31 was unaware about her state of pregnancy when she grew far into her third trimester with her now eldest son, Christopher born September 9, 2013.
At the time, Fabbrini's 38 year old partner was receiving financial aid through the Social Security and Supplemental Security Income program on the behalf of a mental disability he was diagnosed with.
The decision comes after earlier this year, social services acquired and fostered the couple's second newborn baby, Hunter, while he was still in the hospital, following past allegations brought against the parents.
A relative to the couple initially expressed concern in a complaint to authorities regarding the well being of the couple's eldest child, Christopher, according to the Oregonian.
A child welfare report alleged Ziegler had been 'sleeping with the baby on the floor and almost rolled over on him.' 
Fabbrini's father, Raymond, said he and his wife were acting as the primary caregivers at the time, because he believed his daughter did not possess the 'instincts to be a mother.'
After taking a required IQ test, Ziegler scored 66 and Fabbrini a 72. The IQ of the average person ranges anywhere from 90-110.
Ziegler's IQ score categorized him under the mild 'intellectual disability' range, while Fabbrini 'extremely low to borderline range of intelligence,' noted a report via the dailymail.
Fabbrini had been working as a grocer to help provide for her family at the time. Ziegler was unemployed due to his health condition.
Board member of Healthy Families of the High Desert and advocator for the couple, Sherrene Hagenbach, said the decision to place the couple's sons up for adoption lacks substantial ground work and may be even more detrimental to the family as a whole.
Told Hagenback, 'They are saying they are intellectually incapable without any guidelines to go by,'
Adding, 'They're saying that this foster care provider is better for the child because she can provide more financially, provide better education, things like that. 
'If we're going to get on that train, Bill Gates should take my children. There's always somebody better than us, so it's a very dangerous position to be in.'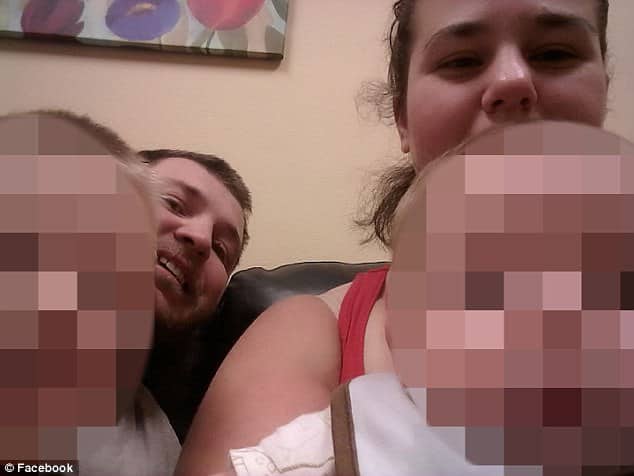 Also weighing in is Susan Yuan, the president of an organization that assesses parents with intellectual disabilities, with Yuan claiming that most case workers have very little experience working with parents who have lower IQs like Fabbrini and Ziegler, and err on the side of safety for the child.
While domestic abuse and neglect are often the triggering elements in a child custody case, neither instance was noted in the case of Fabbrini and Ziegler.
Reiterated Turner, 'I honestly don't understand why they can't have their children. I go to the grocery store and I see other people with their children and they're standing up in the grocery cart,'
'I think, how come they get to keep their children? How do they decide whose child they're going to take and whose child can stay?'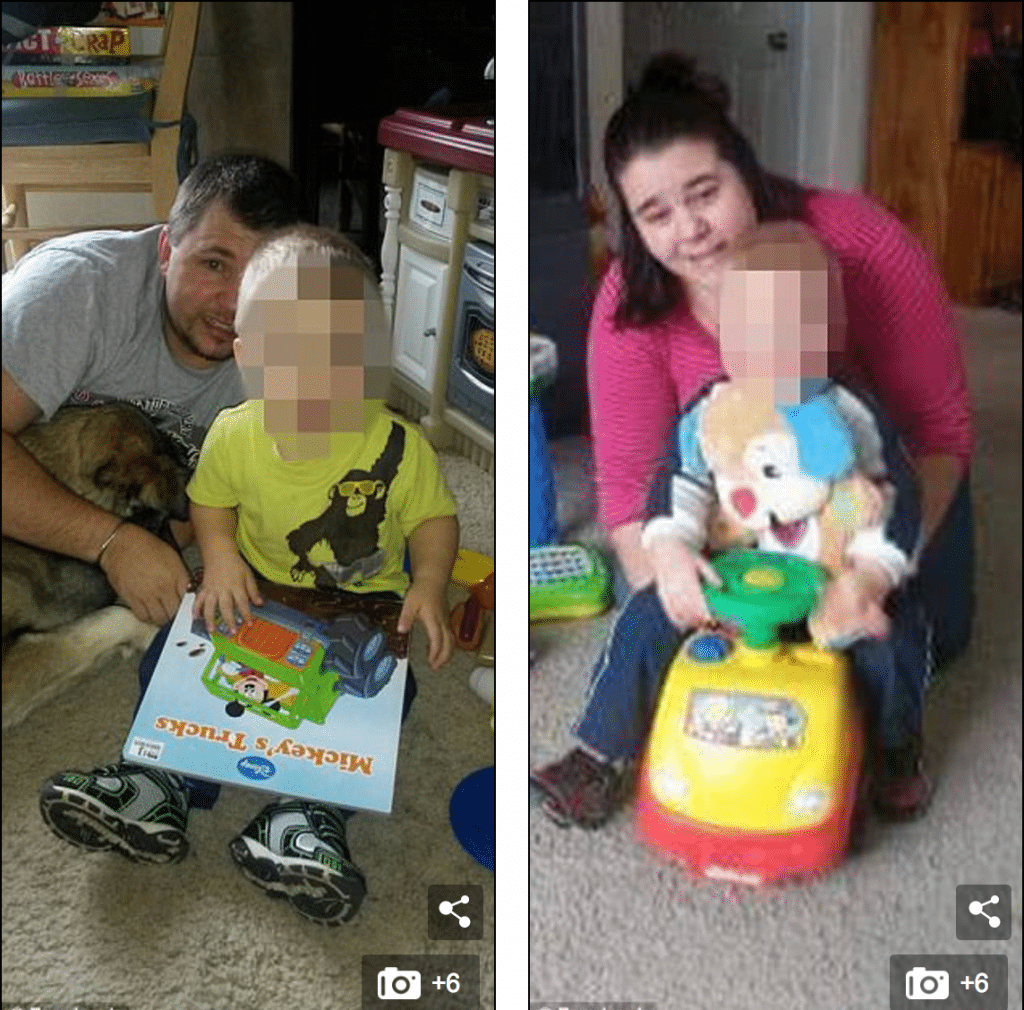 Oregon's mandate comes despite Fabbrini and Ziegler insisting that they have complied with all of the state's orders over the course of the past several years.
'We've just done everything and more than what they've asked us to,' Fabbrini said.
Added Ziegler, 'It doesn't seem like it's good enough for them … They're saying, 'Who would parent Christopher better, the foster parents or the parents?' is basically what they're going on.'
Nevertheless the decision is likely to stay as long as Oregon's parental rights law stays in effect, both children will remain under watch by foster care. 
Oregon's decision comes with the blessing of Fabbrini's father, Raymond Fabbrini, who has sided with welfare workers, calling his daughter lazy, with the father saying he doesn't believe she or Ziegler are capable of parenting. 'She got me mad so many times. She wouldn't do nothing,' he told the Oregonian.
Notes a report via reason: 'Today Fabbrini and Ziegler's boys are hardly the only children to have been taken by the government because their parents have learning disabilities. Or any disabilities, honestly. According to the National Council of Disabilities, in 35 states it is perfectly legal to use a disability as a reason to terminate an adult's parental rights. The council calculates that between 40 and 80 percent of parents with intellectual disabilities have faced having their children removed.'
The parents will continue to have visitation rights under the supervision of another.
What do you think? Has the state over-reached in the case of Amy Fabbrini and Eric Ziegler or were they simply acting out in the couple's two best children's best interests, despite no real instance of child abuse, even if that now means breaking up the family unit.
Which is to wonder at what point should the state tell its citizens when and if they should be able to have children, especially if they are able to provide for them and offer the love and care the rearing of children requires ….