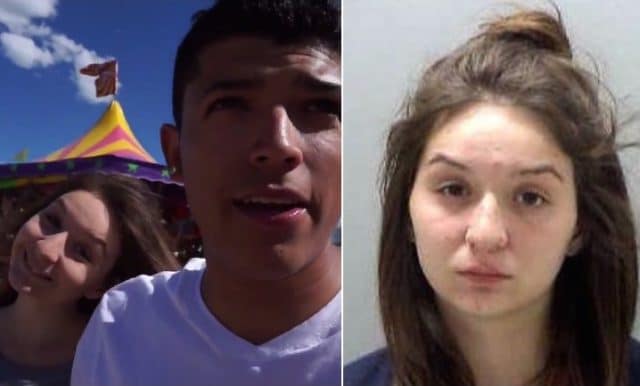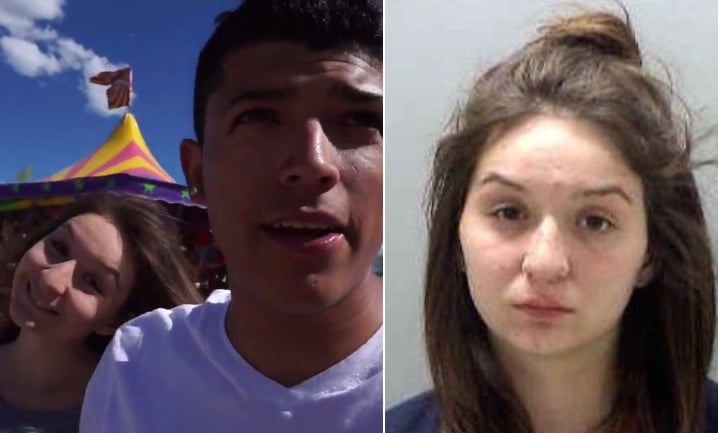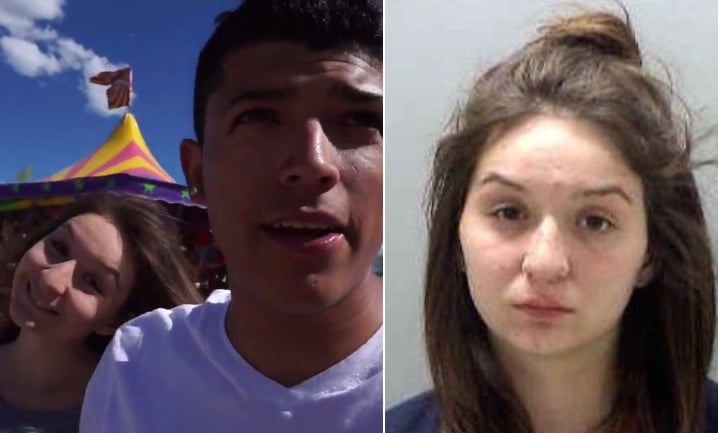 Monalisa Perez shoots her boyfriend Pedro Ruiz dead in a failed youtube prank as a Minnesota couple sought to increase their youtube subscriber base.
Monalisa Perez a 19 year old Halsted, Minnesota woman has been charged with manslaughter after shooting her boyfriend of five years in what the woman told police was a 'youtube' prank that went 'horribly' wrong.
According to the girlfriend, 22 year old man, Pedro Ruiz III died after she shot him in the chest with a .50 caliber Desert Eagle pistol while their three year old daughter, Aaliyah looked on.
At the time, the boyfriend had held a book by his chest, which according to Perez was suppose to deflect the bullet. Do you suppose?
The scene had been captured in the hopes of making a viral video reported the Star Tribune.
Prior to the shooting, Perez had tweeted: 'Me and Pedro are probably going to shoot one of the most dangerous videos ever. HIS idea not MINE'.
Me and Pedro are probably going to shoot one of the most dangerous videos ever?? HIS idea not MINE?

— Monalisa Perez (@MonalisaPerez5) June 26, 2017
They had planned for Perez to fire the large-caliber handgun at a hardcover encyclopedia being held by Ruiz outside their home on HWY 75, around 6:30pm. 
Perez told cops that she had fired the fatal shot while standing just a foot away from Ruiz.
During investigations, Perez insisted that the stunt was Ruiz's idea, and that her boyfriend showed her another book that had successfully stopped the bullet. 
This time, however, it penetrated the volume and killed him. His death was captured on two cameras that had been set up to record the stunt.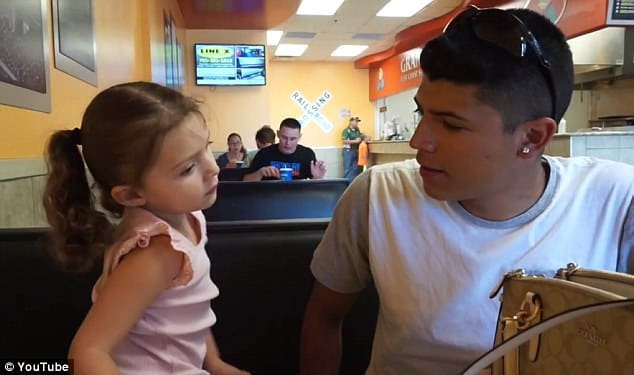 Perez insisted that her boyfriend had been 'trying' to get her to do the shooting stunt for a while before agreeing. It wasn't immediately clear if the woman had at any point expressed disconcert over the idea that seemingly was destined (at least to the casual observer) to result in death.
Perez then called 911; EMTs attempted chest compressions on Ruiz, but were unable to save the man.
Perez, who is pregnant with the couple's second child, has been charged with second-degree manslaughter along with reckless discharge of a firearm.
Of note, the Desert Eagle is described as 'one of the world's most powerful semiautomatic handguns' by online retailer Cabelas.
A video by an unrelated YouTuber, 'Tom Bulletsafe' (see above) shows a .50 caliber Desert Eagle firing straight through 24 sheets of drywall.
The victim's aunt, Claudia Ruiz, told WDAY-TV that she told her nephew: 'Don't do it. Don't do it. Why are you going to use a gun? Why?'
She said he replied: 'Because we want more viewers. We want to get famous.' 
The couple's YouTube channel, which includes pranks such as Perez feeding Ruiz donuts covered in baby powder, typically received between 400 and 900 views per video, and had 218 subscribers as the couple sought to become youtube stars.
In their last video, the family go to a fairground and Perez remarks: 'Imagine when we have 300,000 subscribers.'
'I told them, the bigger we get, I'll be throwing parties,' Ruiz replies. 
'They were in love. It was just a prank gone wrong. It shouldn't have happened like this. It shouldn't have happened at all,' Claudia Ruiz told the West Central Tribune.
'I wish they wouldn't have done it. I wish he would've just done another prank.' 
Told neighbor, Wayne Cameron, 'Everyone was crying. I just couldn't take it anymore so I had to go back home'.
Another relative said that Ruiz was a gun enthusiast and 'daredevil' who was always 'putting a dangerous twist on everything he did.'
In Facebook comments made shortly before Ruiz's death, Perez said: 'We are in the process of making Pedro a YouTube channel oh man is it going to be sweet! LOL.'
Adding: 'All the crazy stuff will on his channel and mine will be our family life!!!'
If convicted, Perez could face a maximum of ten years in prison, or a fine of $20,000, or both. She remains in regional jail in Crookston.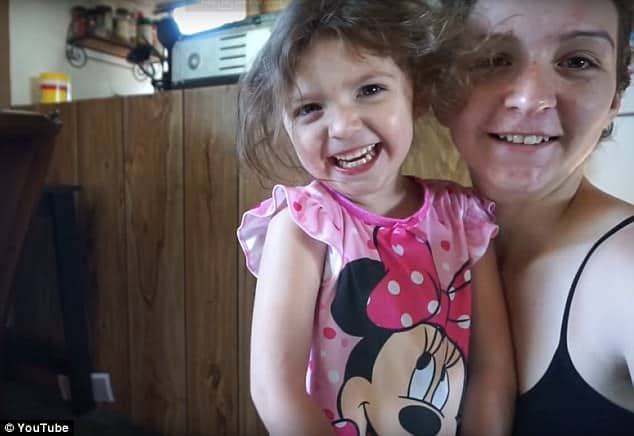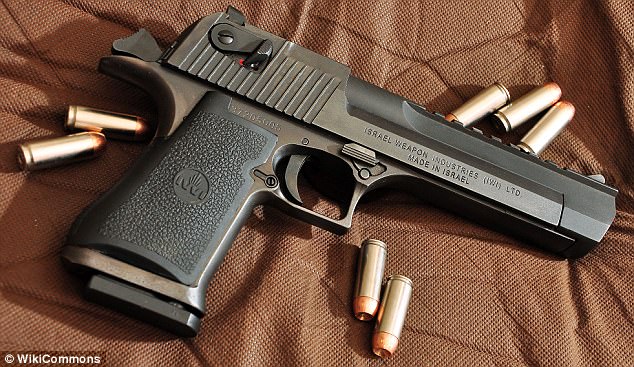 Fill your life with adventures, both things. Have stories to tell, not stuff to show. #adventures #young #lovelife pic.twitter.com/pgNhLsWa83

— Monalisa Perez (@MonalisaPerez5) June 19, 2017