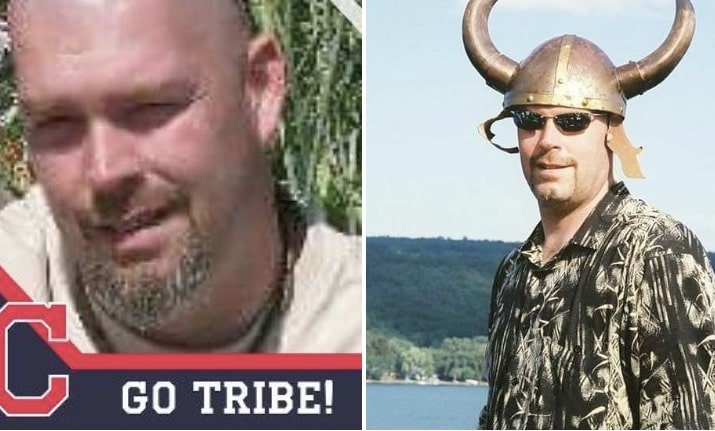 What led to George Brinkman murdering three North Royalton, Ohio women? Suspect arrested after 9 hour stand-off.
George Brinkman a 45 year old Ohio man has been arrested in connection with the triple murder slaying of three women, a mother and her two adult daughters in North Royalton.
The man's arrest follows an nine hour stand-off, with a SWAT team accessing the wanted man's home in pre dawn early morning hours after having barricaded himself inside at a Valley Forge Drive, Brunswick home.
Moments later, a shirtless Brinkmann who'd been brandishing a handgun during the siege was taken into custody reported Cleveland.com.
Told Brunswick Police Lt. Robert Safran upon the man's arrest, 'That was some good work by our tactical officers'.
Brinkman's arrest followed the murders of Suzanne Taylor, 45 and her two daughters, Taylor and Kylie Pifer, aged 21 and 18.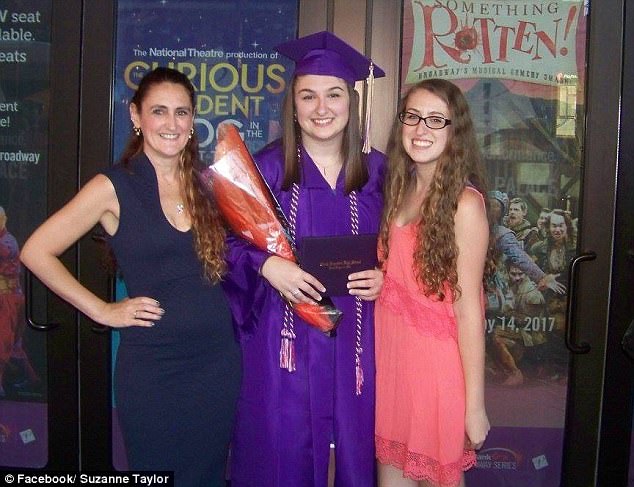 All three women's bodies were discovered in a bedroom at the family home, 'tucked up in the same bed,' on Sunday.
Investigators said Taylor suffered a stab wound, with police yet to release the cause of death of her two daughters.
To date police have yet to announce what relation Brinkmann had to the murdered woman or how he knew them.
That said, a report via WOIO-TV  told Brinkmann being Facebook friends with the victims and having often 'liked' their pictures.
In one July 2016 photo of Suzanne Taylor showing her sitting on a lifeguard chair, Brinkman replied, 'Very nice pic…the Queen on her Thrown…'
On another photo, in August 2016, he wrote, 'Hot…hot…hot….man it looks hot there….lmao.' Taylor replied, 'George knows that I don't think I'm hot hot hot! He was sarcastically messing with me. Lol.' And he said back, 'No..that WAS my point..that you are..you just need to believe.'
A report via People cited Detective Dave Loeding saying Brinkman specifically targeted the women and that the attack was not random.
George Brinkman's vehicle. North Royalton Po. say their triple homicide appears to be connected to a double homicide in Stark Co. @fox8news pic.twitter.com/Fvx79ddn5r

— Jessica Dill (@JessicaLynnDill) June 13, 2017
Adding disconcert, a report via the Cleveland Plain Dealer told of Brinkman now also being a possible suspect in the Monday killings of a couple in Stark County, Ohio. Rogell Eugene John, 71, and his wife Roberta Ray John, 64, were found dead hours before the standoff began, the Stark County Sheriff's Office said.
It isn't the first time Brinkmann has been arrested with a previous criminal record for forgery and theft.
A report via the dailymail told of Brinkman first being arrested in September 1998 in Cuyahoga County in Ohio and was charged with receiving stolen property and the unauthorized access of a computer system.
He pleaded guilty to both charges and was sentenced to probation. In December 1999 he was charged again with forgery, theft and receiving stolen property and was sentenced to 11 months in prison in February 2000. He was released in September 2000.
In the hours before the arrest Brinkman, who was armed, had been threatening to take his own life inside the detached home of a friend in Ohio.
He was drinking whisky during the standoff as officers negotiated with him through a mega phone.
Police marksmen had their guns trained on the house as SWAT officers and the FBI surrounded the house.
Before Brinkman was arrested, officers said they were attempting to contain him and persuade him to give himself up peacefully.
The drama unfolded around midnight. Neighbors were advised to stay indoors as officers attempted to negotiate with the suspect.
When police arrived a woman was seen emerging from the house.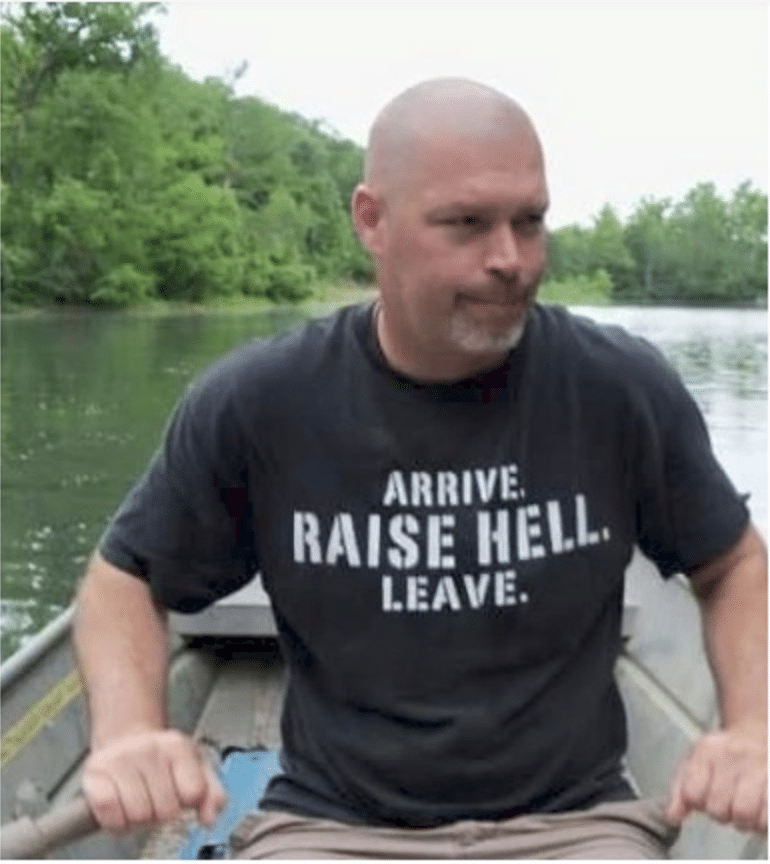 Aggravated murder charges being filed against George Brinkman for deaths of Rogell & Roberta John in Stark County. @WEWS

— Bob Jones WEWS (@bobjonesTV) June 13, 2017
Detectives tell me suspect – George Brinkman was a squatter and stayed at home in north royalton & home in Brunswick. @cleveland19news pic.twitter.com/Zp06U3FrUw

— Alyson Bruner (@AlysonBruner) June 13, 2017
Matters first came to the fore after the boyfriend of the older of the two daughters came by the family's residence circa 8pm on Sunday where he found the bodies of the three women.
Investigators initially said that all three of the women suffered gunshot wounds, but later it emerged that the mother had been stabbed to death.
Cleveland19 reported that the mother and daughter were still alive Saturday afternoon and were killed sometime that evening. 
Suzanne's boyfriend said he'd delivered flowers to the house on Saturday but did not see anyone inside at the time. The bouquet was still outside the home Sunday. 
Come Tuesday morning, Stark County Police announced the pending charging of Brinkman with aggravated murder in connection to the three North Royalton victims.
Officers from the local police department and the Ohio Bureau of Criminal Investigation were on the murder scene overnight and into Monday morning collecting evidence.