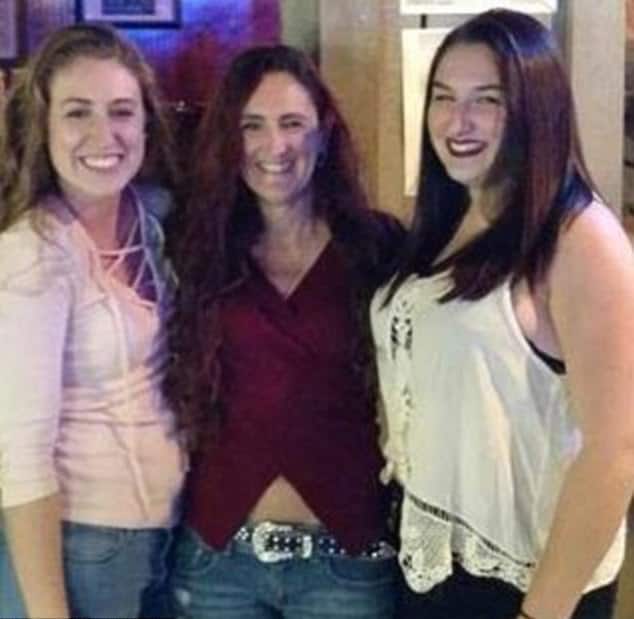 What led to Suzanne Taylor a North Royalton, Ohio mother and her two daughters being murdered? Police interviewing persons of interest.
Suzanne Taylor a 45 year North Royalton, Ohio mother and her two adults daughters have been killed in what police are describing as a triple homicide.
Notice of the three women's deaths came after the boyfriend of the eldest daughter arrived at the family home Sunday night at 8pm to find the three victims slain in the bedroom.
Killed along with the mother was 21-year-old woman, Taylor Pifer and her sister, 18-year-old Kylie Pifer.
One of the victims suffered a knife wound, and the other deaths are under investigation told North Royalton Det. Dave Loeding Loeding via the nydailynews.
Loeding confirmed there was no gun involved.
Police said it wasn't immediately clear how long the three women had been dead prior to the discovery of their deaths reported WOIO.
To date police have said a motive for the killings remains unclear. It is generally not understood who would have sought the women's deaths. Police said there was no signs of any of the three women dying of a suicide death. 
Reiterated Loeding, 'I just hope we can get to the bottom of this,'
Adding, 'But there is more work to be done.'
So far, no arrests have been made. That said, police acknowledged they were investigating 'persons of interest.'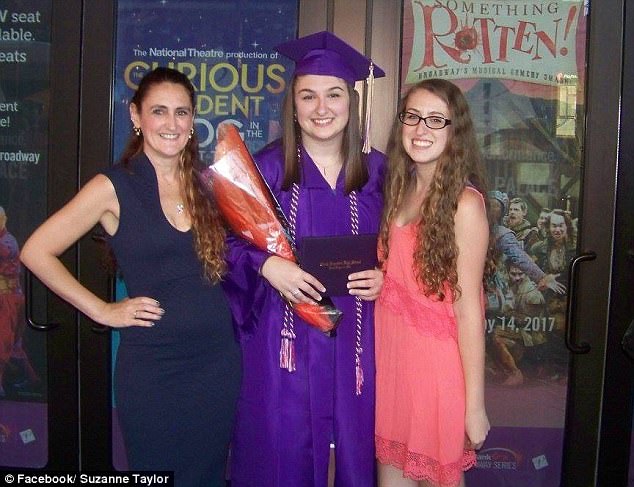 #Update Officers confirm with me these are the daughters found dead in North Royalton home, mom also found dead in home @cleveland19news pic.twitter.com/WyK81N8nf8

— Alyson Bruner (@AlysonBruner) June 12, 2017
A report via Fox8 told of Taylor studying fashion design at Kent State University and playing softball. 
Wrote the 21-year-old in the bio on her Facebook page: 'Life's too short to sit and wait for luck to come your way.'
Taylor's younger sister, Kylie attended Bowling Green University, where she majored in forensic science and was involved in theater. She would have turned 19 on Sunday. 
According to Kylie and Taylor's stepmother, Sonya Pifer, the sisters' biological father had been estranged from them for several years. 
Told Pifer, 'They were great kids… and this totally, totally blind-sided us'.
Officers from the local police department and the Ohio Bureau of Criminal Investigation were on the scene overnight and into Monday morning collecting evidence.   
Crime scene unit loading truck. No arrests made or motive at this time. 3 found dead in home onRidge Road @NorthRoyaltonPD @cleveland19news pic.twitter.com/mECM6Tl2aP

— Alyson Bruner (@AlysonBruner) June 12, 2017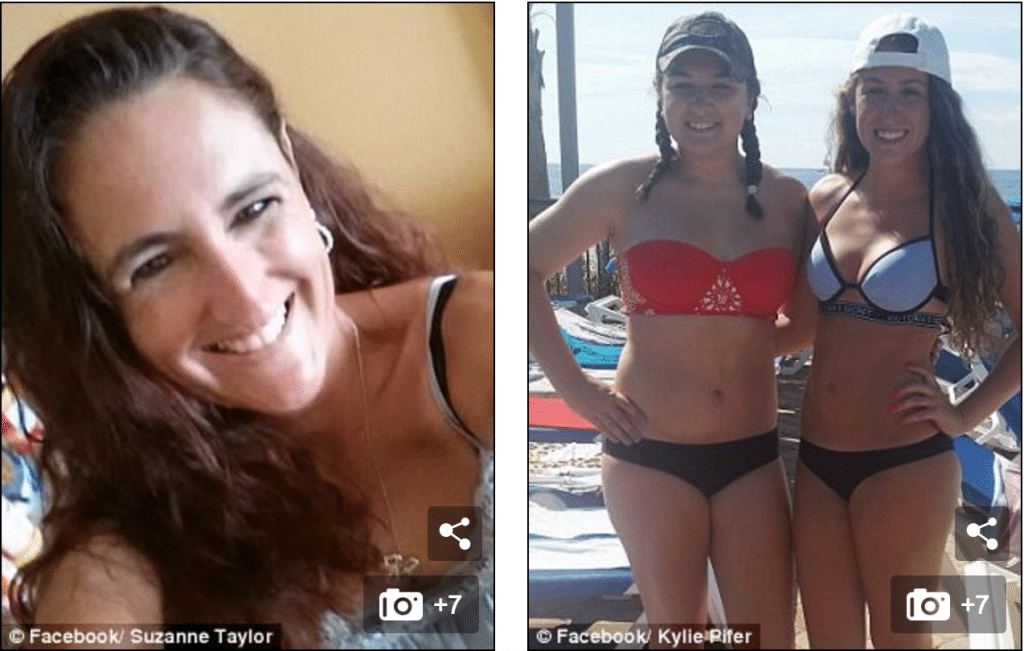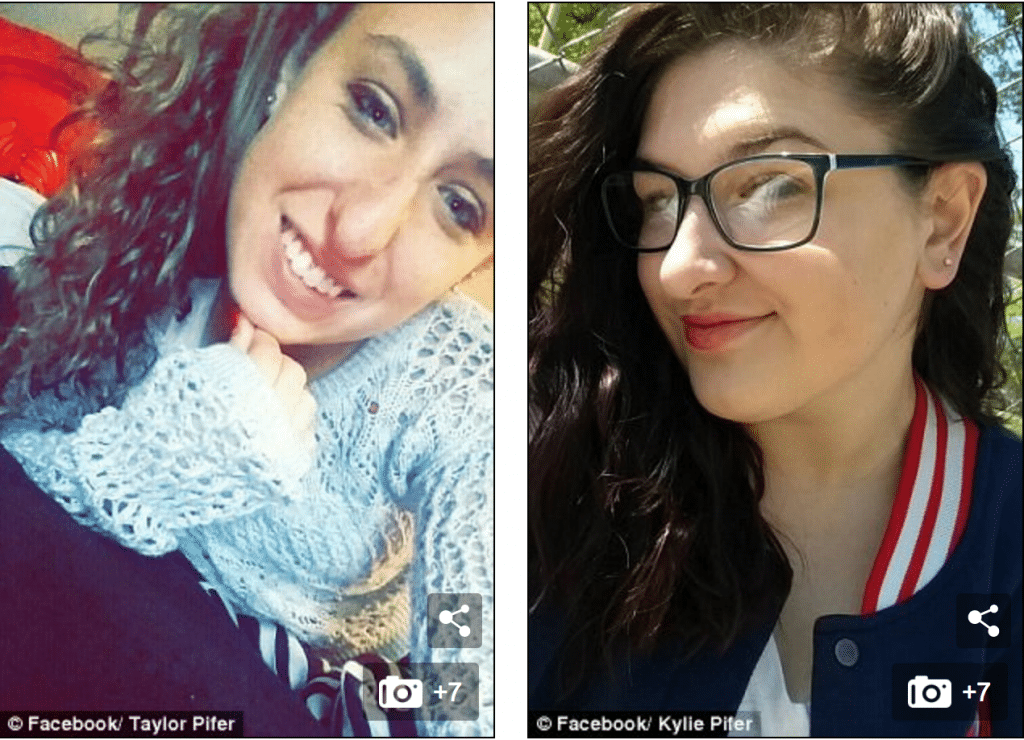 To one of the most beautiful souls I ever got to meet — I'm so sorry you're gone so soon. I love and miss you Taylor and Suzanne. ? pic.twitter.com/jaMEVibcWd

— sara (@sar_schroe) June 12, 2017