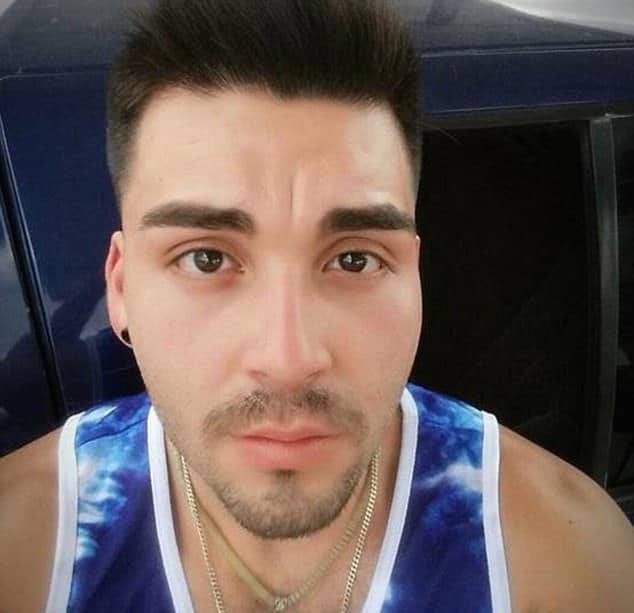 Damian Herrera a New Mexico man who previously expressed a desire to kill for fun, shoots dead three family members and two strangers before being arrested.
Damian Herrera a 21 year old New Mexico man has gone on a killing spree, shooting dead three family members and two others that involved the fleeing man crossing two counties before pursuing officers took the man into custody.
Herrera's arrest Thursday night comes after allegedly killing his stepfather, Max Trujillo Sr., 55 and younger brother, Brendan Herrera, 20, at the family home in La Madera in what appeared to be a domestic dispute.
Also shot was the man's mother, Maria Rosita Gallegos, 49, who was taken to the hospital in critical condition, but taken off life support and died on Friday. 
After leaving the house in La Madera in northern NM on Thursday, authorities say that Herrera then went to Tres Piedras, New Mexico, where he killed Michael Kyte, 61, a recently retired archaeologist, at his home after running out of gas and stealing the man's truck.    
Herrara then shot and killed his final victim, Manuel Serrano, 59, of Youngsville, New Mexico, at Bode's General Store in Abiquiu in Rio Arriba County, authorities said. 
A report via KOAT told of Herrera previously not knowing either Kyte or Serrano prior to killing them.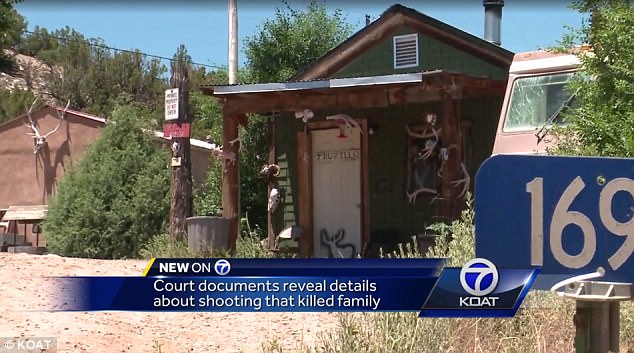 Of disconcert, court documents show others telling police Herrera had mentioned wanting to kill or hurt people for fun before.
The son's eventual arrest came after sheriff's deputies spotted Herrera driving Kyte's stolen pickup and began chasing him southbound on US 84.
'Herrera was driving so fast that when he came upon a curve he was unable to maintain his lane of travel and veered into oncoming traffic,' the State Police said in a statement.
The pickup then over-corrected to avoid an oncoming State Police vehicle, crashing into a tree.
From there, Herrera got out of the crashed pickup, running toward deputies before being arrested following a scuffle and use of a stun gun.
During the scuffle, Herrera tried to disarm a deputy whose gun discharged but no one was injured by the shot. 
However, an Espanola Police Department officer injured his elbow during the scuffle, the State Police said.
District Attorney Marco Serna said his office will charge Herrera with five counts of open murder.
The killings 'are horrific, senseless and have rocked northern New Mexico to its core,' Serna said.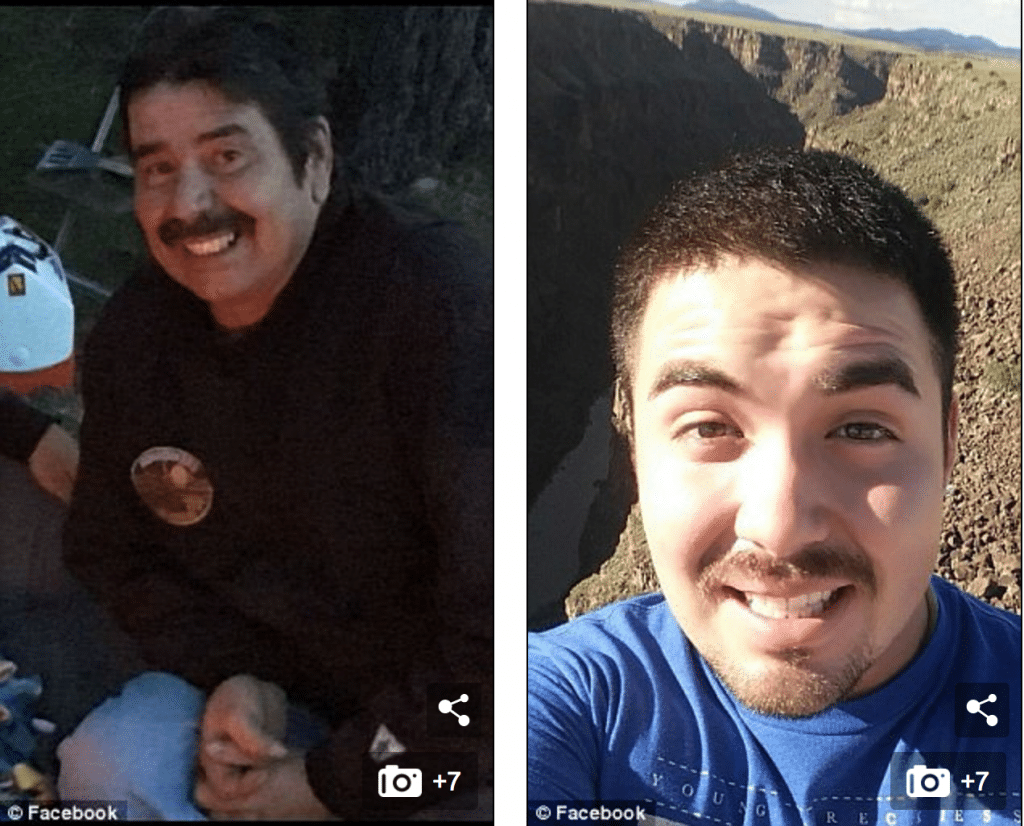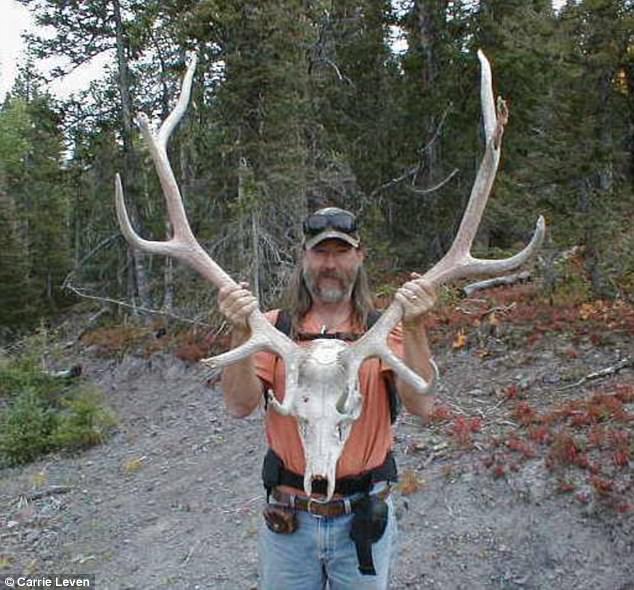 Told fellow archaeologist, Skip Miller, of Kyte's shooting death, 'He was one of the gentlest, nicest human beings; good and generous and as fine a field archeologist as I've ever known'.
Herrera, reportedly a sophomore at University of New Mexico-Taos, is being held without bond, according to the Sante Fe New Mexican. He was arraigned via video and a judge entered no plea on his behalf.
During the arraignment, Herrera was said to have answered questions calmly and without emotion. 
'That's how he was pretty much last night,' told Rio Arriba County Sheriff James Lujan regarding Herrera's behavior in jail while he was there overnight.  
KRQE reports that Herrera does not appear to have a criminal history. 
Law enforcement leaders have since told a shooting 'this horrific' hasn't happened in Northern New Mexico in decades.
Herrera has been charged with five open counts of murder, tampering with evidence and stealing a car. He is being held without bond.
No motive for the shootings has been released by authorities.
A candlelight vigil has been scheduled to be held Saturday at La Morada Chapel, from 7 to 8:30 p.m as a community struggles to make sense of the mayhem and violence.